Everyone is making videos on YouTube nowadays. A YouTube starter kit will help you shoot videos like a pro, but you should have the best YouTube editing software to create a video like a pro.
For a newbie, it's hard to find the best video editing software for YouTube videos, which has all basic elements and functionalities like adding multiple video clips, trim the videos, add effects to video, edit the music, animate the text, and full export video without watermark.
What is the best video editing software for YouTube?
Here is the list of free and premium YouTube video editing software for beginners and professionals.
Free for All
Shotcut
VSDC
HitFilm Express
iMovie
Premium for Beginners
Adobe Premiere Elements
VideoStudio Ultimate
Premium for Professionals
Final Cut Pro X
Adobe Premiere Pro
DaVinci Resolve Studio
Pinnacle Studio Ultimate
Windows, Mac and Linux
Free – Open Source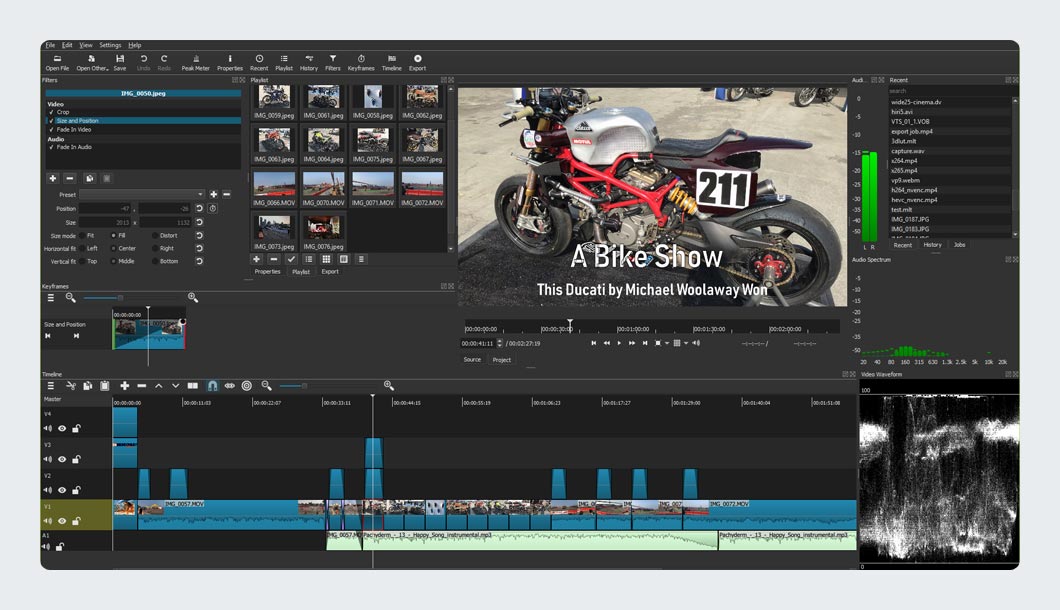 Shotcut is a gripping free video editing software for content creators. You may need to spend time getting the interface's hang, but you can achieve fantastic results once you are familiar with it. You will find some best video and audio filters in it.
Social media content creators mainly use Shotcut; however, you can create videos for YouTube.
Windows
Free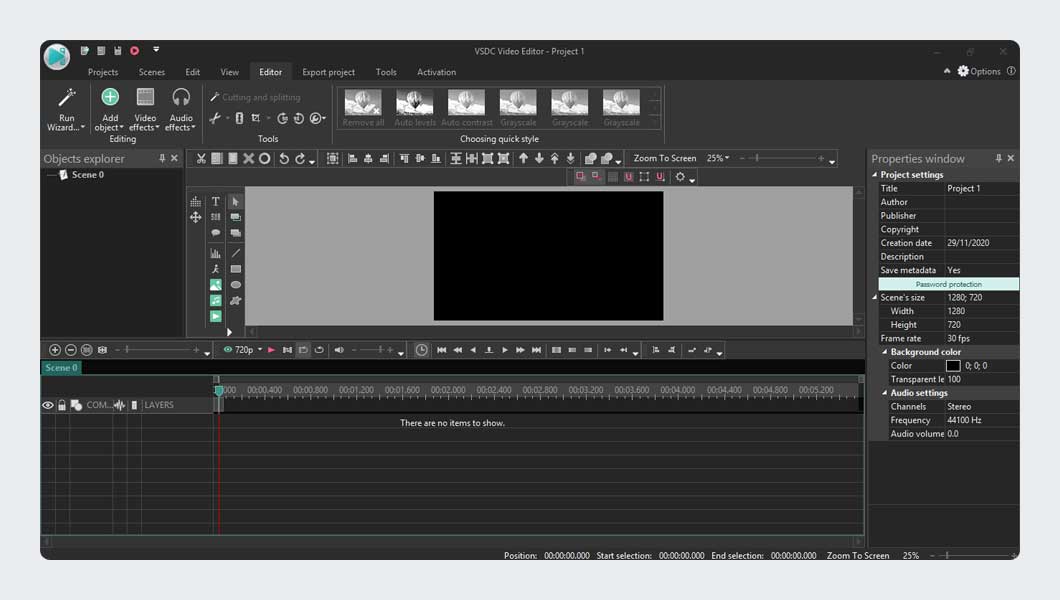 VSDC free video editor is a favorite software of many people because it's free and has many features that most people expect from premium software. Some of the advanced features include blend overlays, masking, and keyframing options.
VSDC is the best video editing software free available for YouTube beginners. The software allows you to add filters & transitions in your video and control the video clips' speed. The VSDC is compatible with green screen footage and will enable you to create cinematic videos. You can also create videos for any social media platform.
The software's overall user interface may not appeal to everyone. Still, if you're looking for YouTube video editing software that works for free, this is an excellent option for you now.
Windows & Mac OS
Free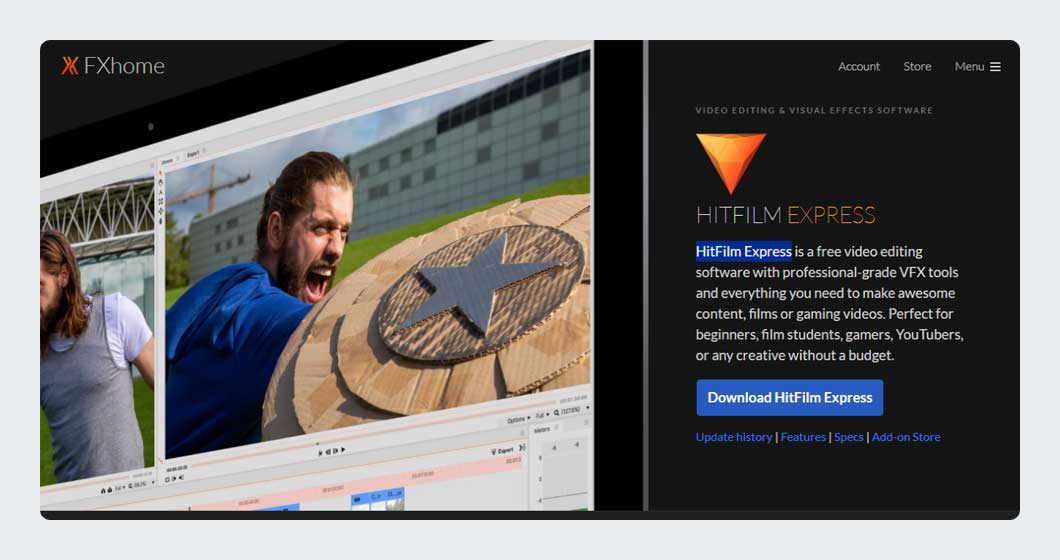 It's a very well known free video editing software on the internet, and you can easily create professional animations or explainer videos with HitFilm Express. You don't need any previous animation experience or graphic design skills.
If you want to make a switch or a jump to HitFilm Express, you're not going to be disappointed. You will find all the effects and all the essential features you need as a beginner video editor. You can export up to 4K videos in the free version.
HitFilm Express is a lightweight but powerful free video editing and VFX software. It doesn't require as much processing power as other software. So if you have a less powerful computer, this is the best video editing software for YouTube free forever.
Mac OS and iOS
Free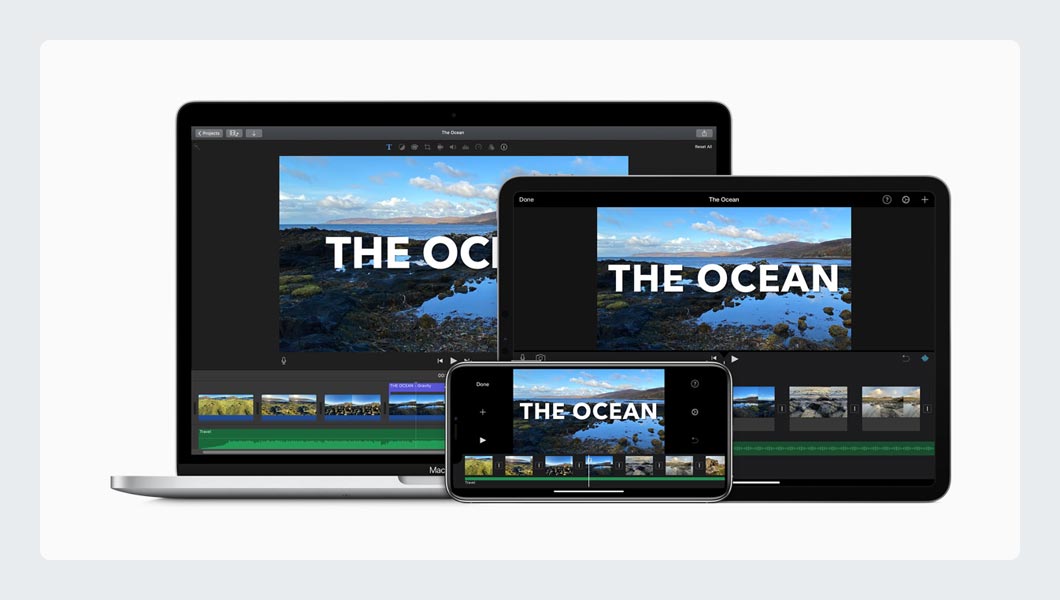 Apple does offer the best video editing software for YouTube beginners called iMovie, and it's completely free. If you buy a MacBook or iMac, you'll see the iMovie application already be installed in your system, or if you have iPhone or iPad, you can download the iMovie app from the app store.
iMovie is an exceptionally good application to start to create very basic videos for YouTube. You can edit or export 4K videos in a 16:9 ratio with it for YouTube. But you cannot export square videos for Instagram and portrait videos for stories.
You can improve the video footage with color correction and stabilize the shaky video footage. iMovie has many title templates and effects, but you can't import more effects and transitions.
Windows & Mac OS
One-Time Purchase
Price $99.99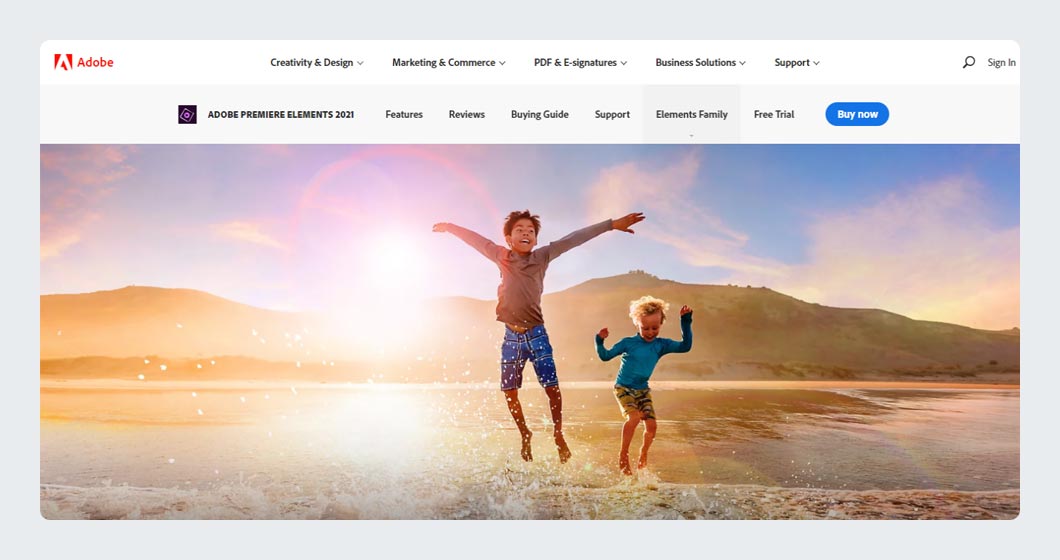 Premiere Elements is an easy video editing software. It's the great best video editing software that provides professional-quality video results if you are a beginner. It includes a ton of cool features, video/audio effects, based detection, transitions, and soundtracks for your videos.
You can find dozens of excellent tutorials and step-by-step guides on their website to start from a beginner-level.
Adobe Premiere Elements software is available for $99.99 (one-time purchase) without any reoccurring cost.
Windows 7 & above
30 Days Free Trial
Price $79.99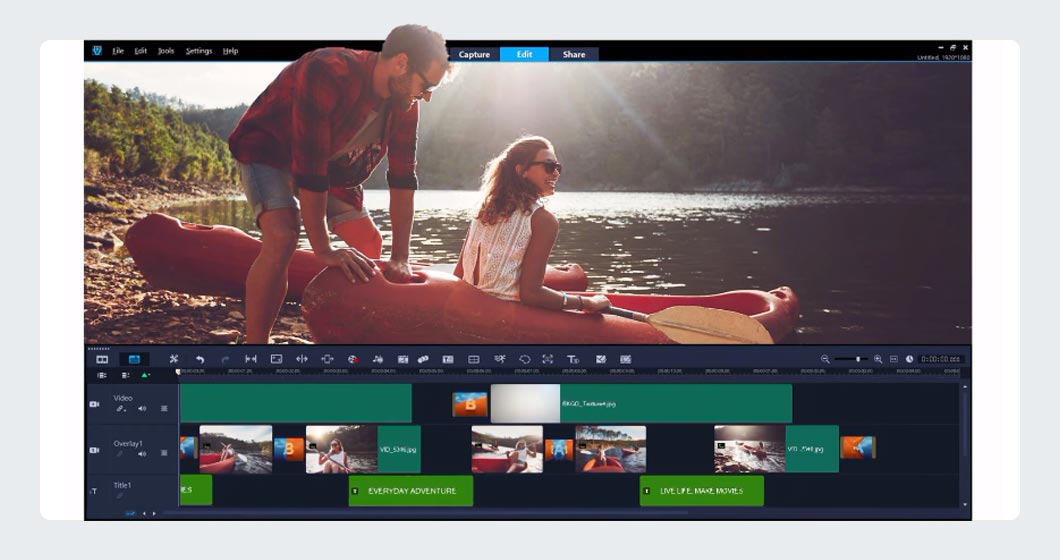 VideoStudio is not a beginner-oriented as Premiere Elements, but it has a well-designed user-friendly interface than most video editing software available on the internet. They are providing a complete beginner user guide and video tutorials.
If we talk about features, transform your photos and videos into movies with enhanced masking and color grading, new smart video tools, optimized performance, and premium effects. You will also get easy to use templates, 4K Ultra HD support, 360 degrees VR video, 2000+ Filters & Effects, high-quality audio tools, and royalty free music library.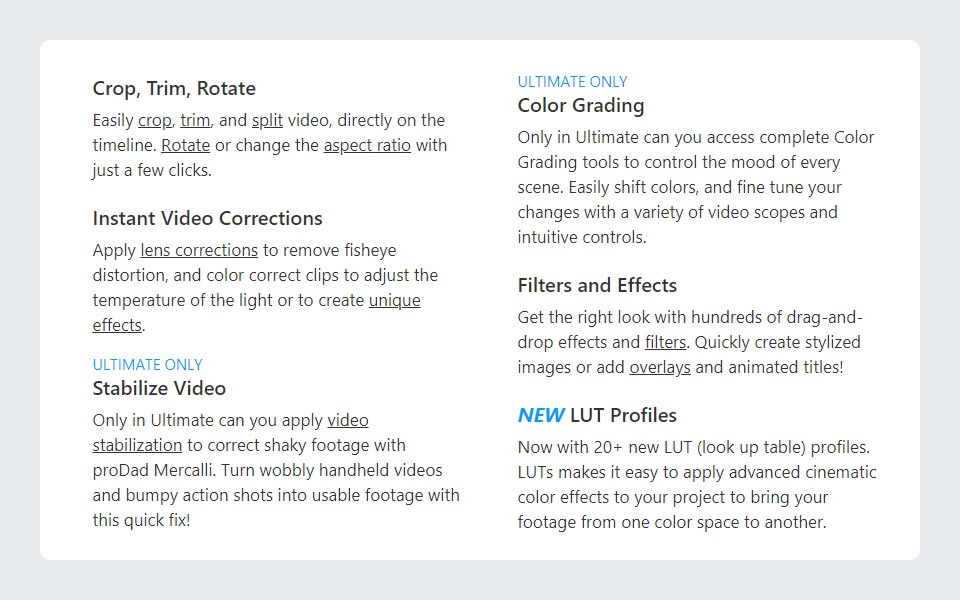 Moreover, VideoStudio included an intuitive video editor with creative filters and powerful features. The slideshow maker with templates to create slideshows in minutes. Screen recorder to record your computer screen and webcam simultaneously and DVD burner with 100+ customizable menu templates.
Mac OS
90 Days Free Trial
Price $299.99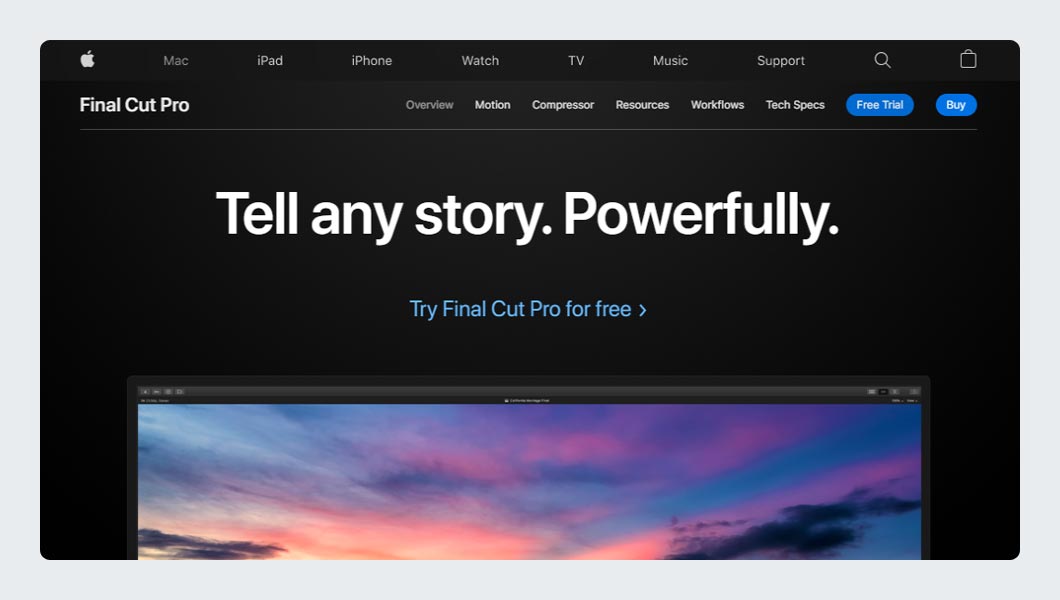 Apple Final Cut Pro X is the best choice for quality video production. It has many features like HDR with advanced color grading, video noise reduction, 360-degree video editing, and much more. You can also edit the videos up to 8K resolution and different sizes (aspect ratios).
FCPX has multiple video/audio channels, and you can add numerous effects in the same video. You can also do Multicam video editing with it.
It's a fast, modern editor with live previewing while you're editing with simple drag and drop, beautiful titles, unique transitions, built-in sound effects & music, and a magnetic timeline that keeps everything in the place and organized like magic.
FCPX is the best software for Mac users to create incredible videos and grow your YouTube channel like a pro.
Windows and Mac OS
7 Days Free Trial
$20.99/month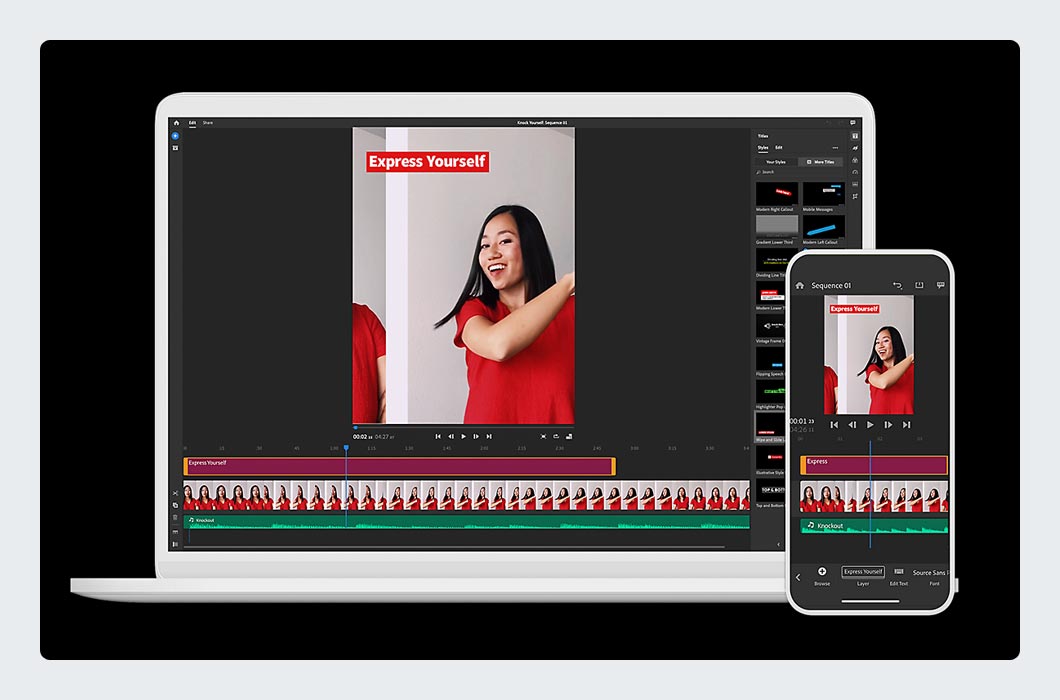 The industry leader best video editing software using the subscription model is Adobe Premiere Pro. It's a popular choice for YouTubers, Film Makers, and Videographers. It can handle any file format and support virtual reality videos, HDR, and 8K footage.
Adobe is one of the biggest name in the editing software niche, and Premiere Pro is their flagship offering. The professional video content creators around the globe trusted that Premiere Pro handle anything. It can load an unlimited number of video footage from any source, including camera media files and virtual reality.
Premiere Pro available for Windows, Mac OS, and iOS. You can pay for Premiere Pro and any Adobe software alone but if you rely on more than one of them, consider adding a Creative Cloud (CC) subscription for better management of your content.
Windows, Mac OS & Linux
One-Time Purchase
Price $299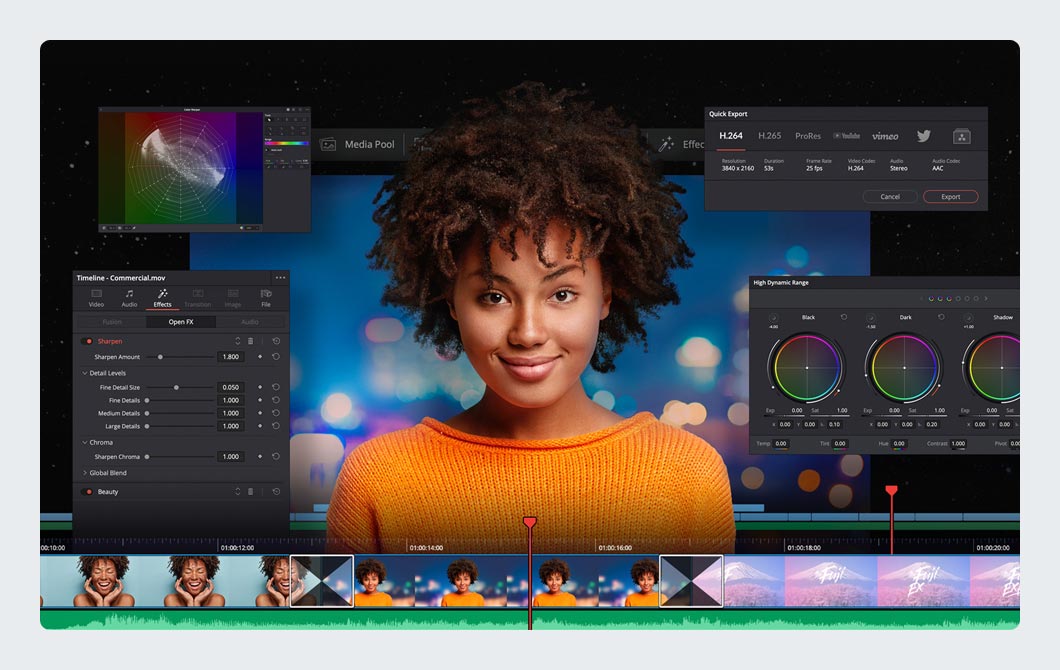 The best overall video editing software with a one-time license-free is DaVinci Resolve Studio. If you're looking for the best video editing software for YouTube, you should try the free version of DaVinci Resolve, and of course, their premium version is even better.
The premium version includes every feature that you would ever need with support 8K editing. The compositing software for visual effects artists called fusion VFX and Fairlight digital audio workstation is included.
Windows 10, 64 bit
One-Time Purchase
Price $99.95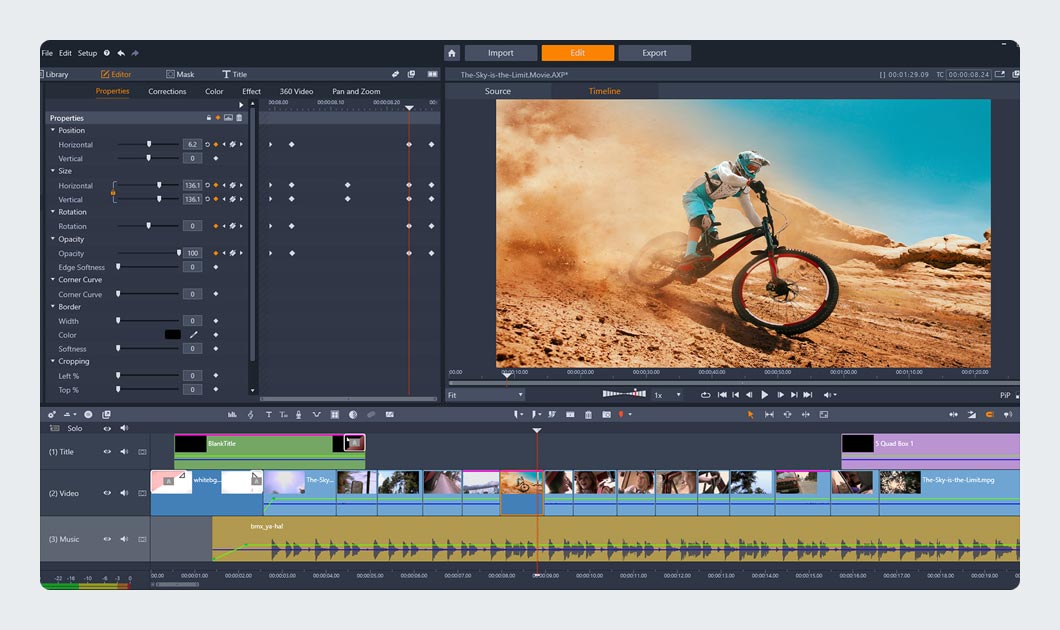 If you're looking for the best overall value, you should go with Pinnacle studio ultimate. It is a professional quality video editor and a screen recorder for YouTube videos as well.
You will get in the package 2,000+ filters & effects and access to royalty free music. It also supports stop-motion, 4K, and 360-degree video editing.
It's an excellent video editing software that does a great job in its primary functions; however, it does more than just simple video editing. The software has an intuitive user interface as it is one of the few on the list that allows effective drag-and-drop editing. This software's capacity and the wide range of features make it truly professional.
It supports capturing and importing material from a wide range of sources. The outstanding features make this software one of the most sophisticated video editing programs for the new video content creators. Pinnacle Studio Ultimate does not come free, but the price is justified.
Final words
However, your final results will be determined by the platform you are targeting with your video. The results for YouTube and any other social media platform will not be the same. You have to spend as much time as possible on getting familiar with what to expect from each editing option you choose before using any software for a real project.
Leave us a comment below and let us know which one video editing software for YouTube is your favorite tool?