Today, we'll check out some best YouTube logo maker or YouTube profile picture and avatar makers. These are online tools, so you don't need to download any software to your computer. The best part of using an online tool is that you don't require any design skills or Photoshop skills.
A good logo makes your YouTube channel's branding more substantial and builds trust and credibility with your subscribers. Once you have a professional-looking logo, you can use the same on YouTube banner, Intro clip, your website, and social media.
If you're looking for a logo design for personal, business, gaming, travel, e-sports channel, etc., the YouTube logo maker can create endless fantastic logo design ideas for your channel.
Let's explore…
What size is a YouTube Profile Picture?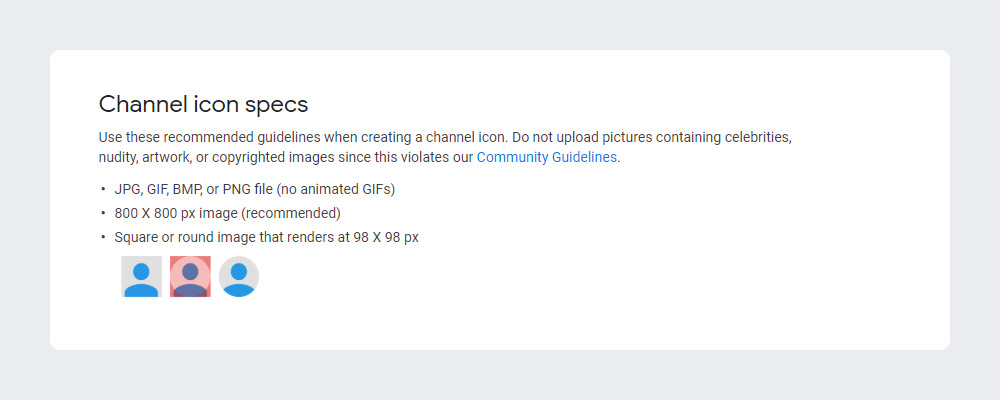 Before you start creating a logo design, you should know about the YouTube profile picture size. The recommended size by YouTube for the profile picture is 800 x 800 px, and the file format should be JPG, GIF, BMP, or PNG (no animated GIFs).
3 Steps to create a Logo for your YouTube Channel
Your first step is to create a YouTube channel. Once you've done that, you need to set up your channel. Now, it's time to create a brand identity for your audience to recognize using the three steps below:
Naming your YouTube channel
Designing a Logo
YouTube Channel Branding
01. Naming your YouTube Channel
So how do you come up with a cool name for your YouTube channel? Here are the simple tips you need to know before you choosing a YouTube channel name.
We recommend you keep your channel name short, memorable, and straightforward. Once you come up with a right channel name, check it on Namechk.com. This website lets you know, and it is available for YouTube, website, and other social media sites. It is vital to keep your name the same everywhere.
Still, having trouble thinking of a name? Use a YouTube name generator for more name ideas.
02. Designing Your Logo
It's essential to make your channel instantly recognizable with a cool YouTube logo design. Here's the best logo creator that you need to design a logo for profile image and YouTube header.
Here are some best tools that you can use for creating logo for YouTube, profile picture or avatar.
Placeit – YouTube Logo Maker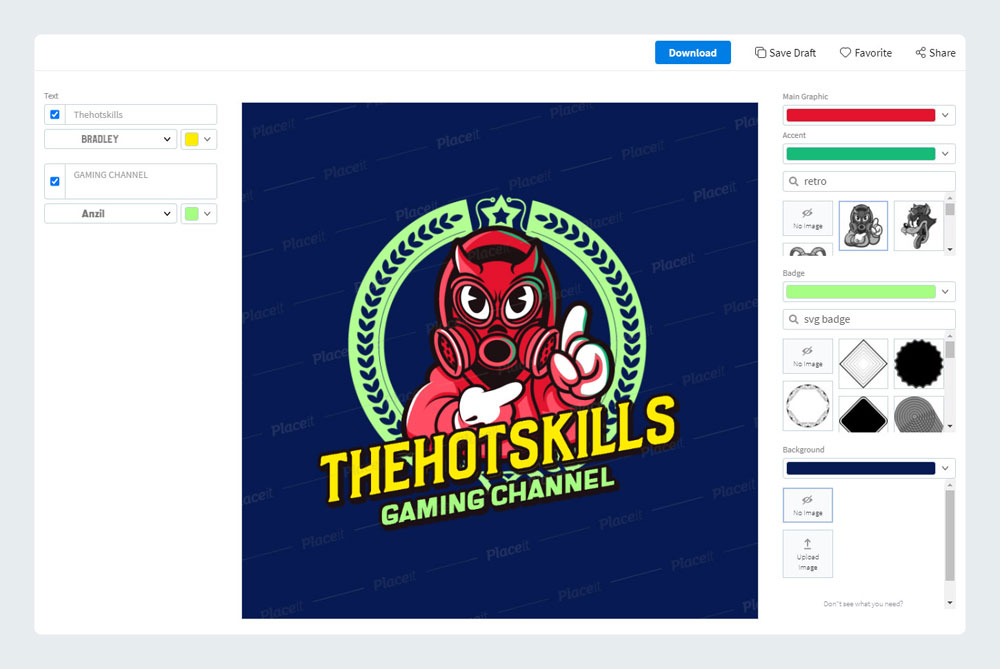 Creating a professional logo for your channel is an easy process with a YouTube profile picture maker online, and a logo will help you take your channel to the next level. You don't require any technical and design skills to create a logo.
Here are the simple steps to get started:
Enter your YouTube channel name and cool tagline (if any).
Select logotype from thousands of predesigned templates according to your audience.
Make adjustments in fonts, colors, and logo layout with logo editor as per your channel theme.
Download your final version of the YouTube Logo.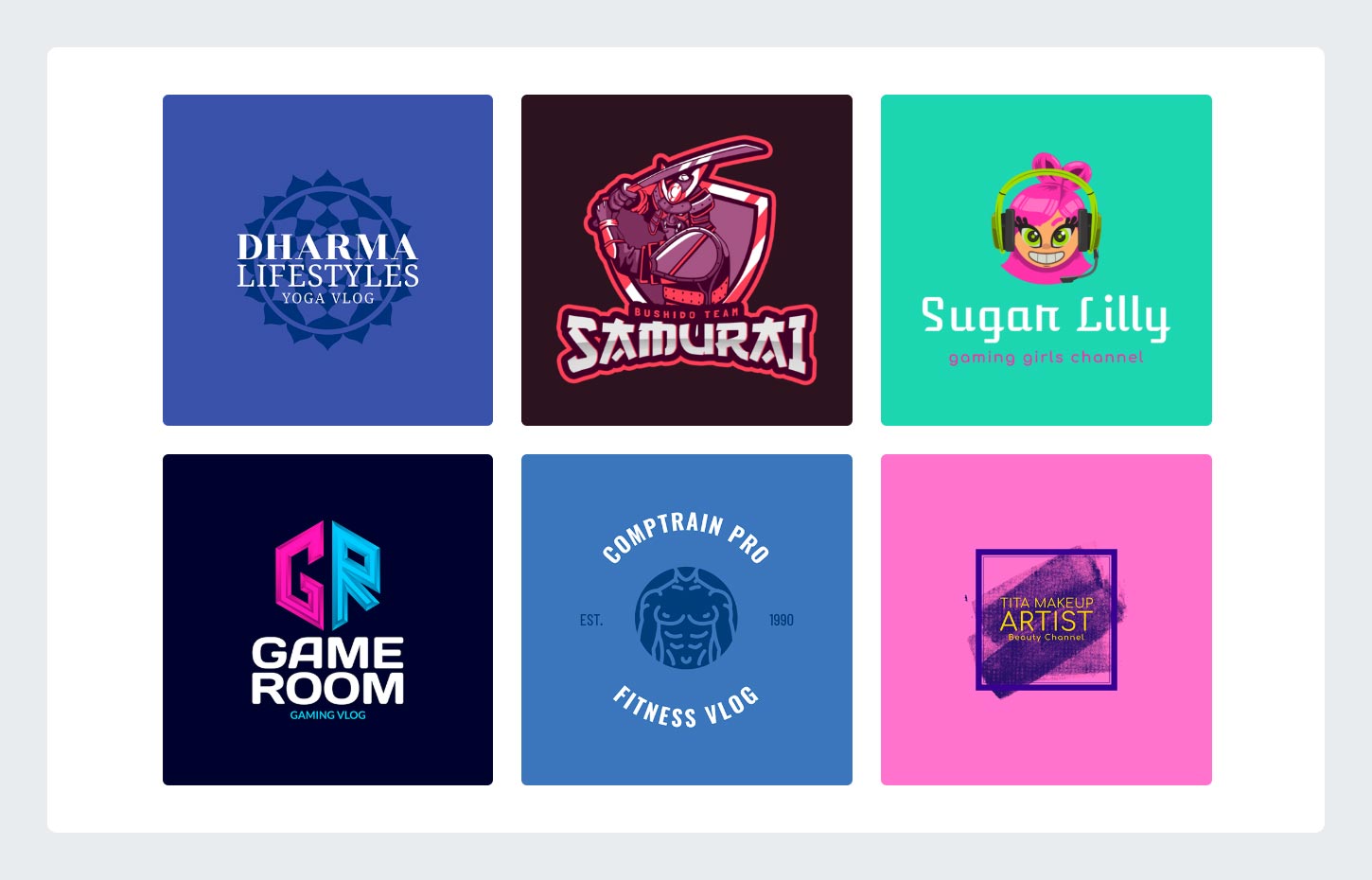 Placeit is the best YouTube profile picture maker with more than 8000+ YouTube channel logo templates. World-class designers professionally design each template for all types of industries.
If you have a gaming channel and looking for Minecraft, Fortnite, and Mascot YouTube logo maker, Placeit is the best YouTube logo generator for you.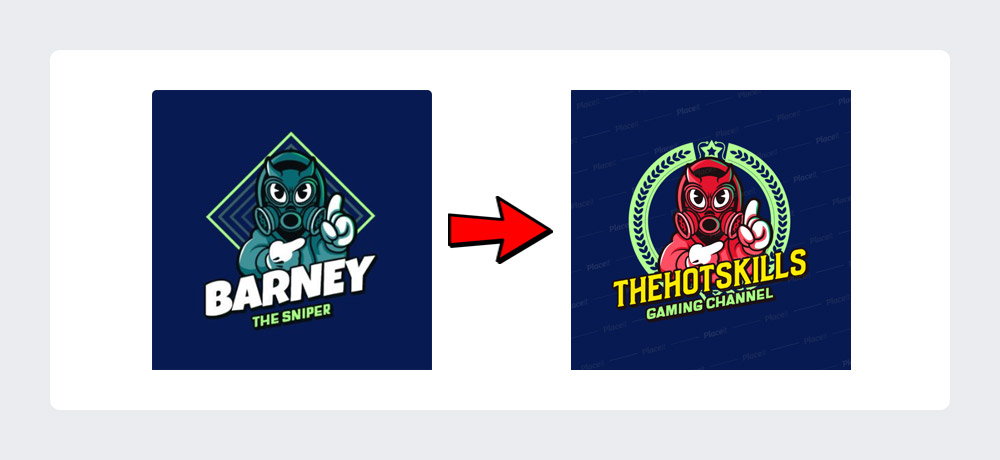 If you are looking for a quick, unique, and beautiful logo design – Get started now.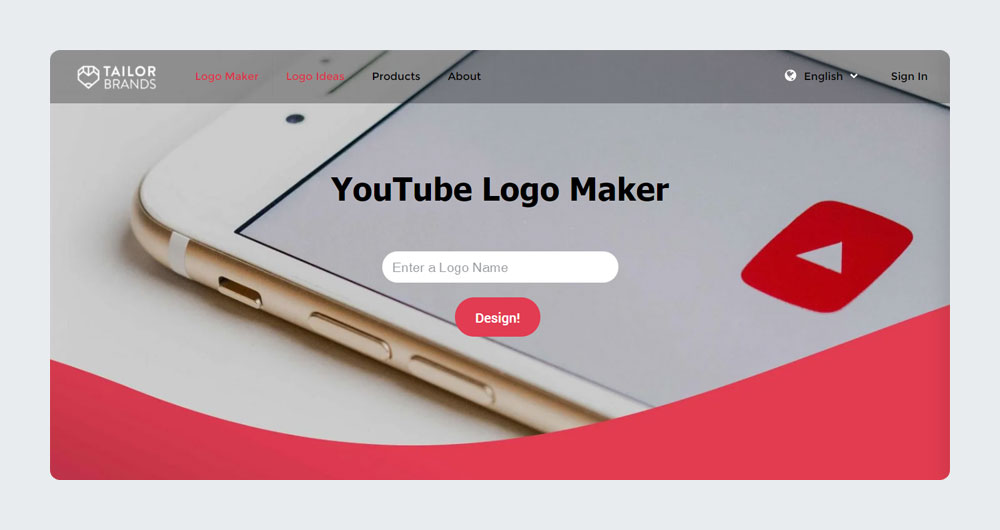 TailerBrands is an A.I YouTube logo maker can create hundreds of fantastic logo designs on any niche in minutes. You need to enter your channel name, select your favorite template, and customize it just the way you like it.
Before you try it, take a look at YouTube logo design tips for beauty, lifestyle, comedy, prank/challenges, gaming, DIY, and travel-related channels by Tailer Brands and learn how to create the best logo your YouTube channel.
The site has unlimited logo design ideas and inspiration. Get started now.
Avatar Maker – Create your Avatar for free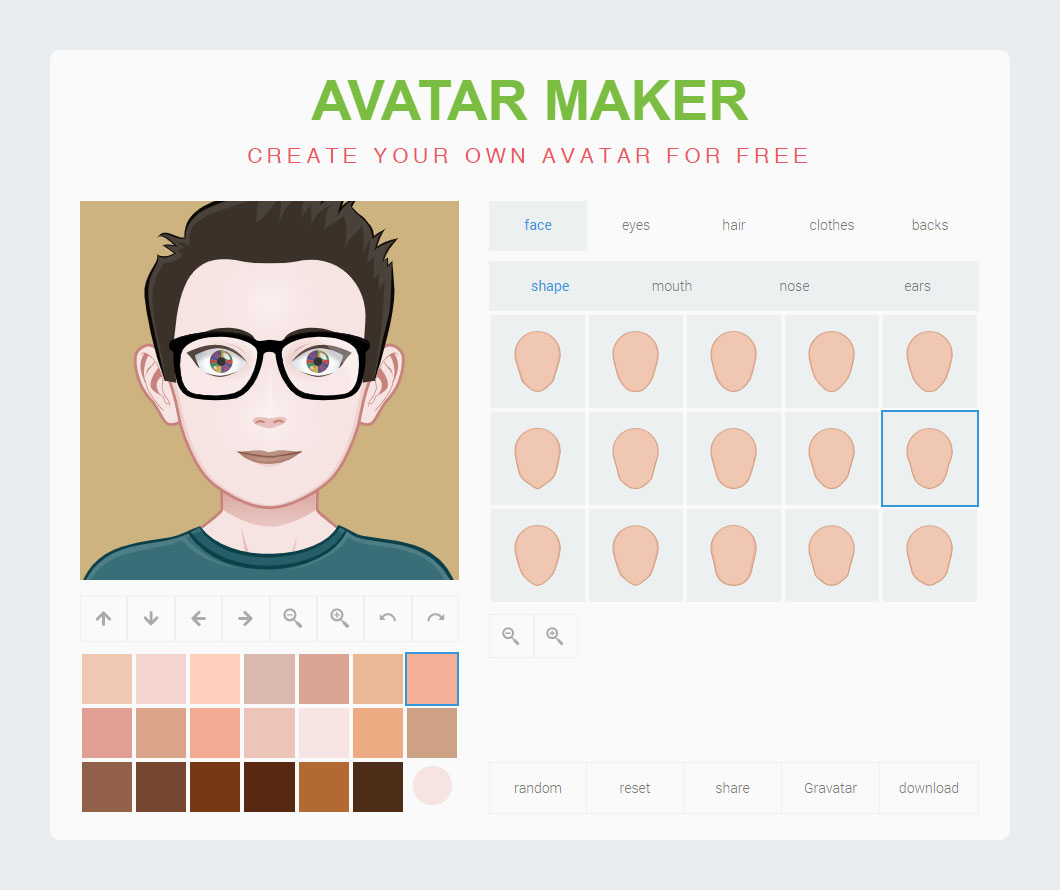 If you have a personal YouTube channel, you may like this tool. AvatarMaker is an online tool that will help you create an avatar character, such as a cartoonist portrait and anime avatar.
You can make yourself a portrait and use it for your profile picture. You can change face shape, eyes, hair, clothes, and background as per your choice. Once your portrait is completed, download it in PNG and SVG format.
Now, you have enough YouTube profile picture makers, so it is upto which online tool you will use.
03. Brand Your YouTube Channel
Now you have your YouTube logo ready. So don't stop there! Use your logo to create YouTube banner, thumbnails, intro, watermark for videos, and much more to build a brand on YouTube.
The logo is a part of your success, but if you want to take your channel to the next level, you should have these things:
Why do I need a logo for my YouTube channel?
Here is the importance of the logo and why you should have a logo for your YouTube channel.
1. It gives your YouTube channel an identity
2. It increases professionalism and builds trust
3. It makes you (the channel owner) feel legit
4. It provides you to have a strong branding
5. It more comfortable to identify and recognized by people
Moreover, you can use a logo for your website, get business cards, social profiles, print on t-shirt, coffee mug, and sell on YouTube merch, event posters, sticker on the laptop, and much more.
How do I make a logo for my YouTube channel for free?
Free logo makers have limited options so that you can get your desired logo design. On the other hand, premium logo makers like Placeit come with unlimited graphics, clip arts, templates, and design options.
So if you're still looking for a free YouTube logo maker without watermark, try Adobe Photoshop editing software and use your creativity and designing skills to create your logo.
Photopea – Advance Online Editor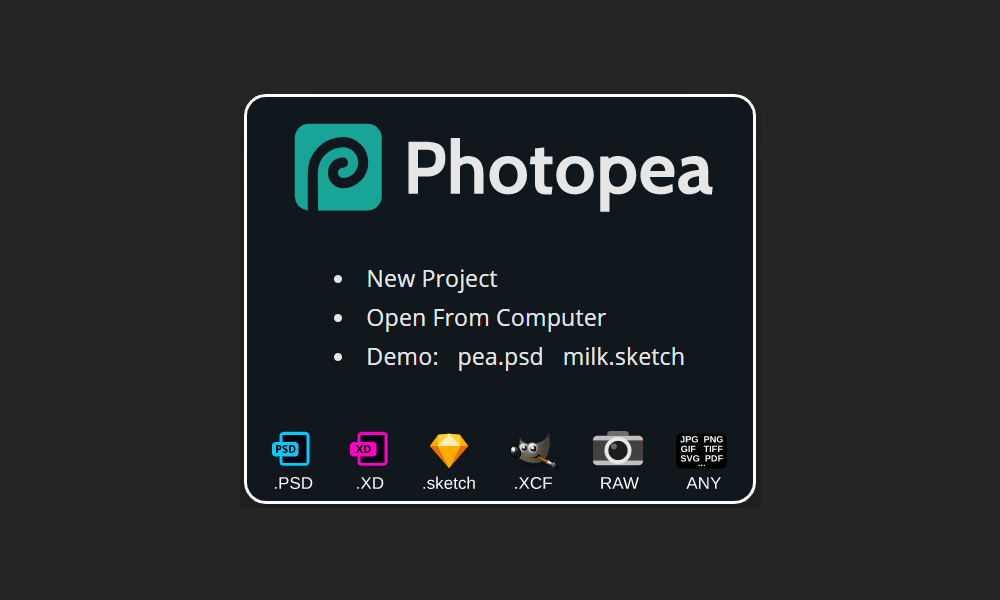 Photopea is one of the best free image editors online. Photopea looks similar to Photoshop and has similar kinds of tools. It is a free online editor and supports PSD, Sketch, XD, and CDR formats (Adobe Photoshop, GIMP, Sketch App, Adobe XD, and CorelDRAW).
YouTube Profile Picture Templates – Free Downloads
Here are the templates that will help you create a logo for the YouTube channel with perfect size. Also, check an ultimate list of 25 Free Fonts for YouTubers.
Little Danny B – 2 Free Templates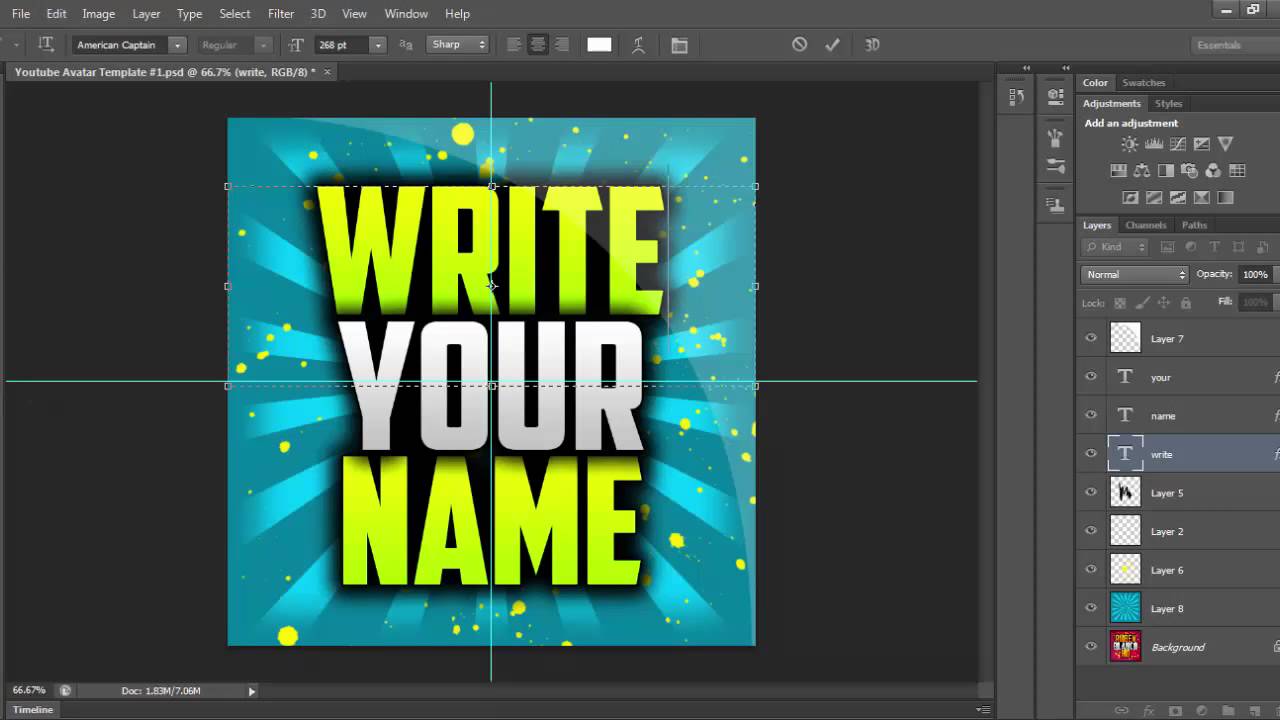 TxG Designs Profile Picture Template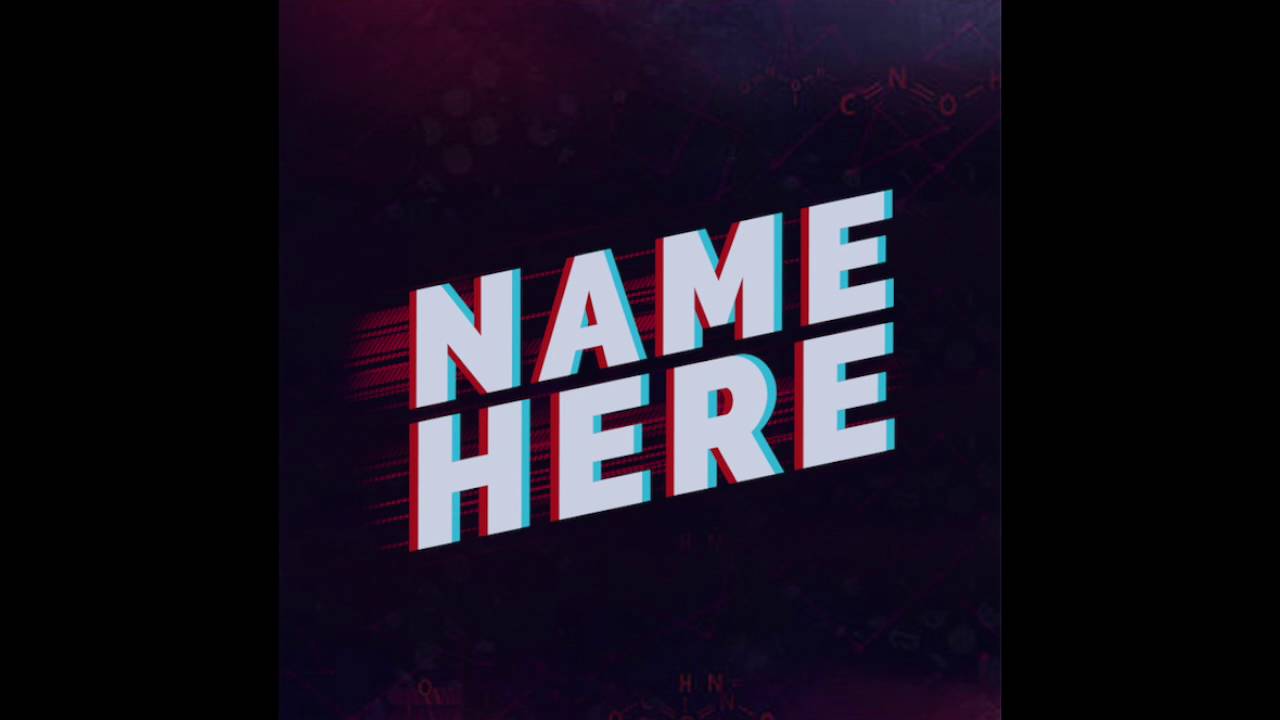 You're all set!
Starting a YouTube channel is just like building your own business. In this guide, we looked at the logo maker for YouTube and the necessary points on making a YouTube logo, naming and branding, and finally launching and growing your channel.
Building a successful YouTube channel required passion, grit, and vision. Make sure you're doing something you enjoy, and think carefully about how to brand and position your content. Other than that, all the luck with your channel.