Welcome to our free YouTube intro maker guide!
In this guide, we're going to go over some of the YouTube intro makers online and offline tools available on the web to create a professional-looking YouTube intro.
Just like YouTube outro; having a great intro to your video can help grow your channel, increase views, and get more subscribers.
Unfortunately, most YouTube intro makers are available with paid subscriptions. But, in this article, we will show you some best paid and free tools.
Also, we will share a few essential tips on how to make your YouTube intro the best it can be.
Now let's get into it.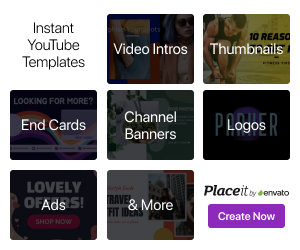 The best video intro maker tools for YouTube
Here is a list of best tools to create high-quality, engaging, and animated video intro for your YouTube channel.
Panzoid Intro Maker

Panzoid is a completely free tool that you can use to create intros and even edit your videos. There are tons of intro templates to choose from, and you can use anyone that perfect for your channel.
Panzoid intro templates has endless choices, and that is why this is our top recommendation. You can make unlimited YouTube intros as you'd like and download them all for free.
Here is the editor looks like.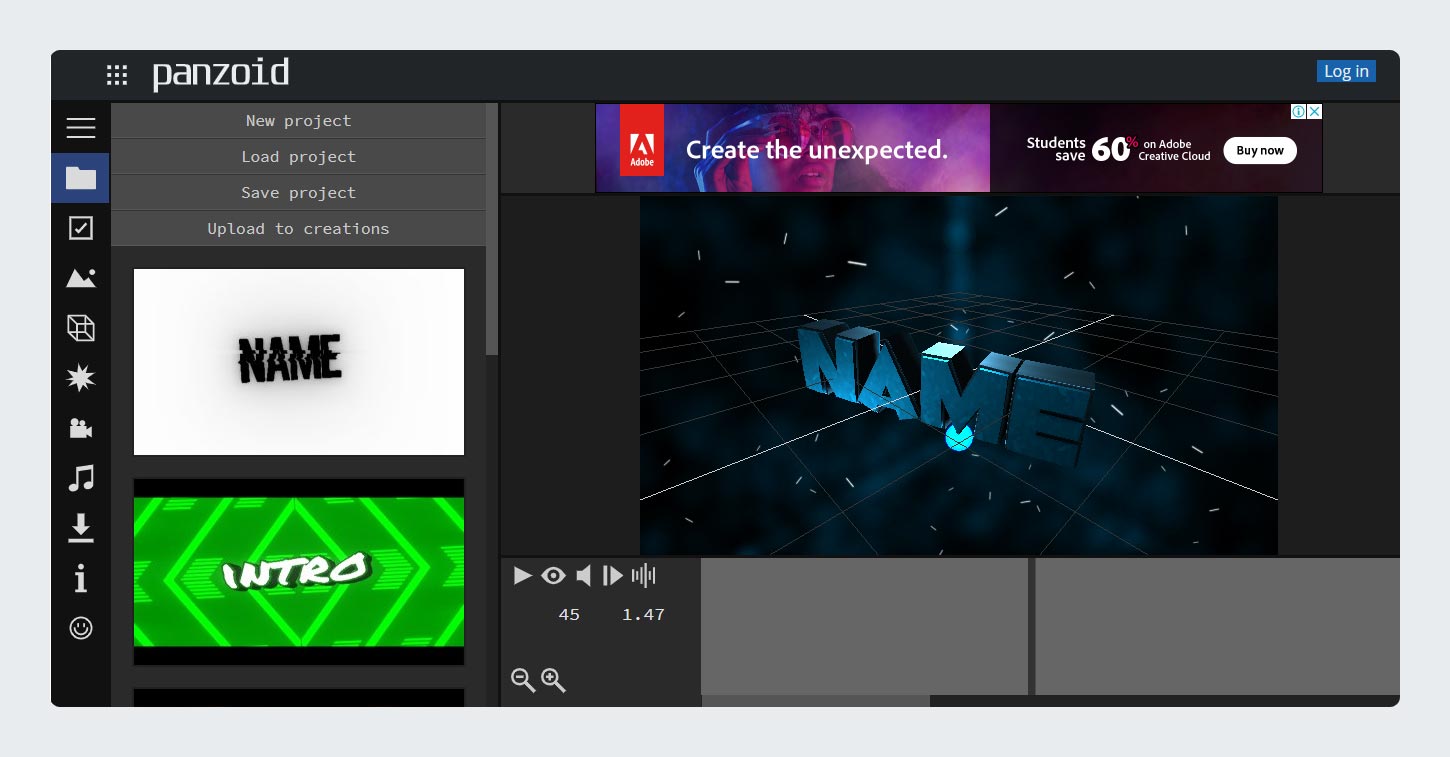 You might have other elements to include in your intro video. The only downside is that some of the templates can be kind of complicated and a little difficult to make significant changes in the overall style.
Flixpress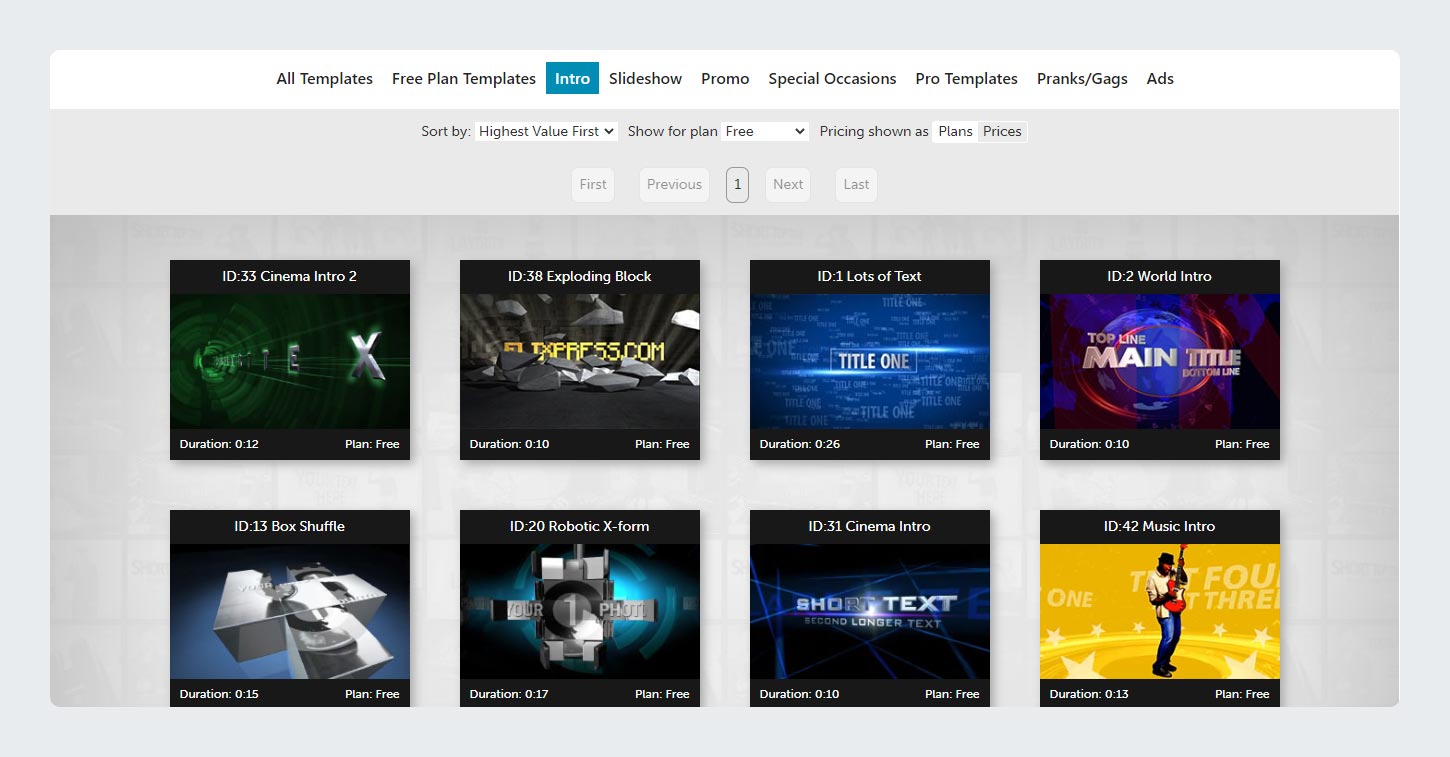 Flixpress is another tool available for free with lots of options. It's one of the fastest and easiest ways to create a short animated YouTube Pro and Gaming Intros. All you have to do is pick a template and edit the text. You can also select the template colors and intro music.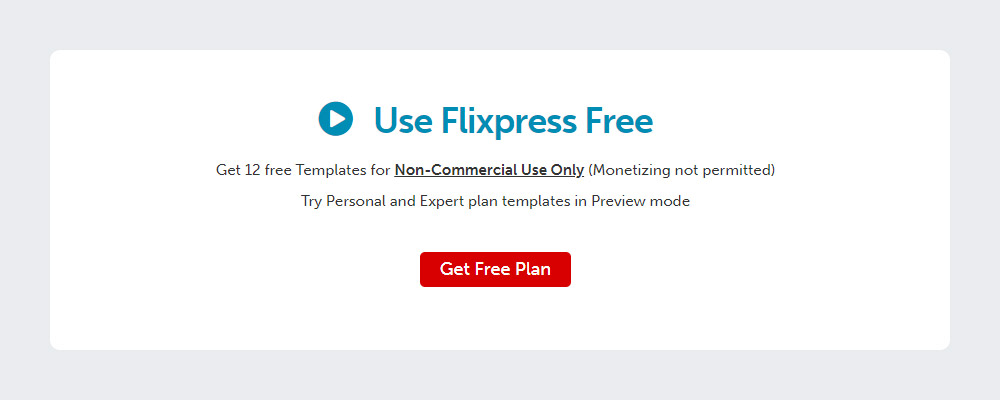 The free account is limited to 2 minutes download or 12 templates for non-commercial use only. Even you can't monetize your YouTube videos. Get Free Plan now!
Once you signed up, browse automated templates, and select your favorite intro for customizing.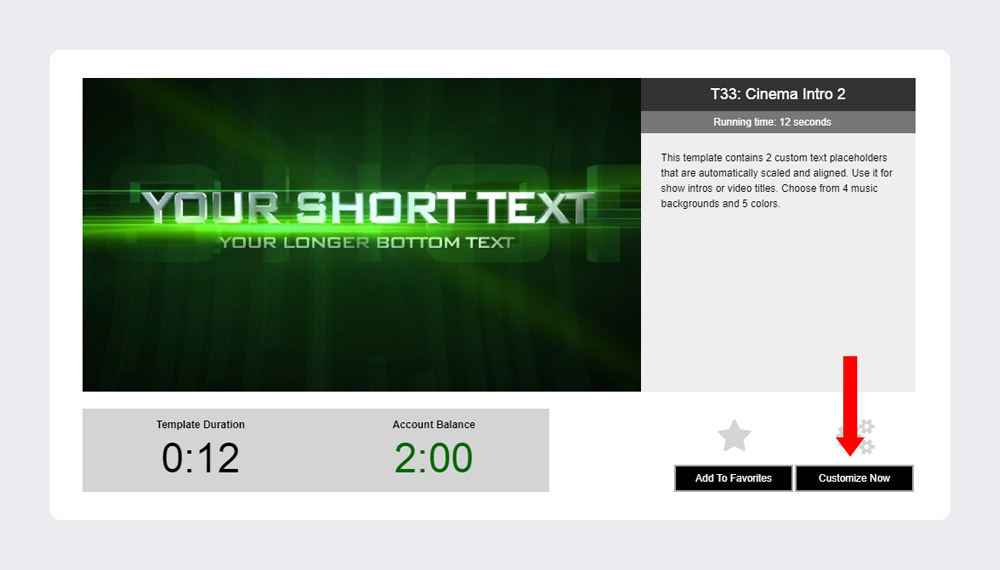 When you tap on the "Customize Now" button, the editor will open. Now, you can choose the color, top line, bottom line, and audio. You can't upload your audio file.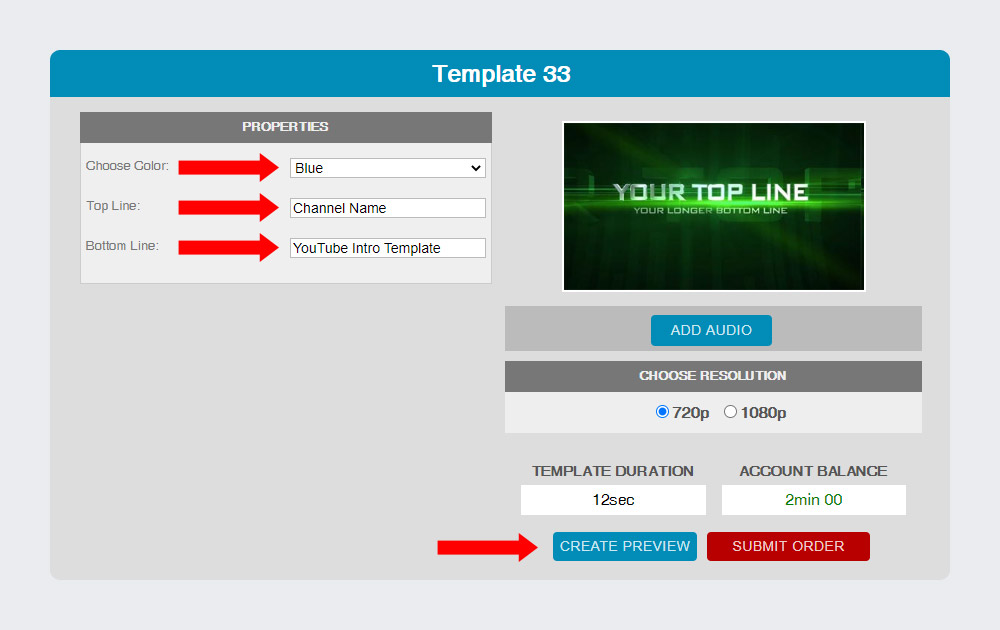 Click the "Create Preview" button to see the final results.
Price: Subscription start with $3.49/month for 10 min/month (non-commercial use). You can buy the individual intro templates for $1 signup fee + individual purchases (YouTube monetizing + professional ads).
Get Free Plan – Upgrade and get over 35 templates for less than $1/month.
Velosofy – Free video templates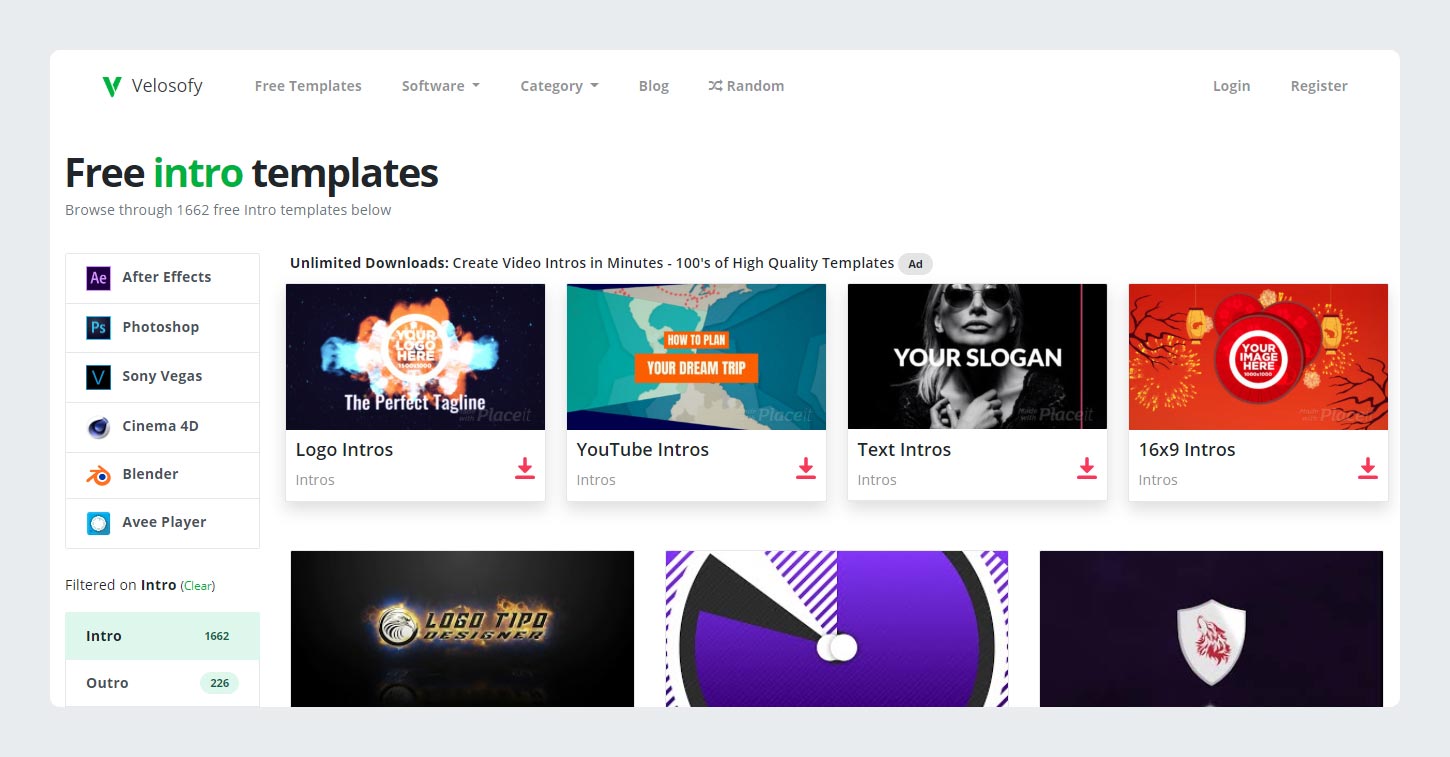 Velosofy has more than 1600 free animated video templates. And, a pretty wide selection of templates specifically for intros. The templates are designed by professional creators. You can download these templates and drop them into your any YouTube video editing software.
The templates are available for After Effects, Sony Vegas, Cinema 4D, Blender, and Avee Player. But if you are not using these templates, you can use direct contact with the creator and ask him to customize it for you.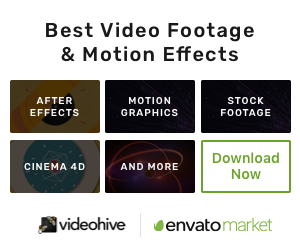 Best Intro Maker App for YouTube without Watermark
You can use smartphone apps including Android and iOS to make free YouTube intros. These apps comes with different features like intro templates, animation & transitions effects, stock videos & photos, royalty free music for YouTube and much more.
Adding intro can stimulate your channel's growth because a YouTube intro can help increase watch time by hooking viewers at the beginning of the video. When your videos get more watch time, YouTube recognizes that you're assisting viewers in staying on their platform longer. As a result, they'll rank your video higher and suggest it to more users.
When your video gets in front of more people, it gets more views and more subscribers.
FAQs
How long should your YouTube video intro be?
As you know that audience retention and watch time are an increasingly important factor for YouTube growth. As per Fullscreen the graphs look very similar to the one below if the video contains intro longer than 5 seconds.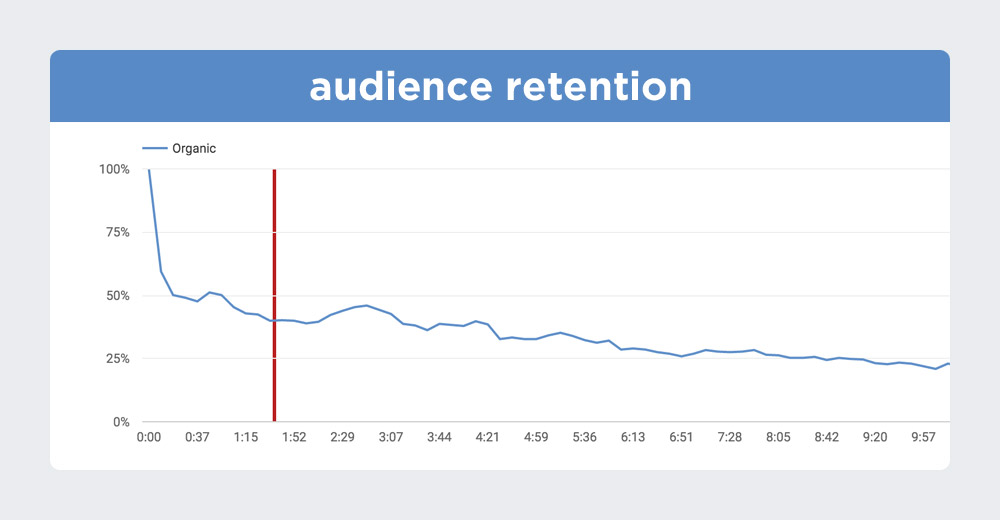 Make sure your YouTube intro is no longer than 10 seconds. Here is the approach you should own if you are using the intros longer than 5-10 seconds.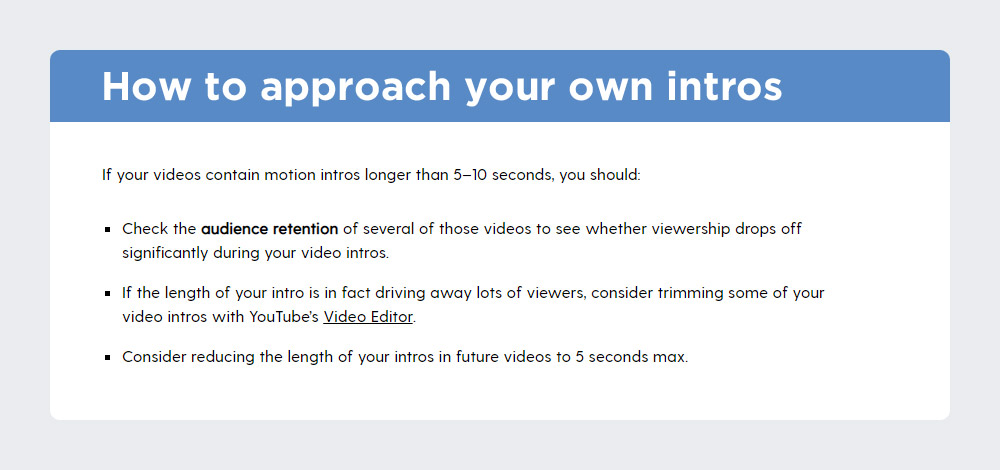 Do you need a YouTube intro?
It provides an opportunity for viewers to skip the intro part because YouTube has millions of other videos for users to click away and watch instead.
YouTube itself says that the first 15 seconds of the video are the most important. So it's upto you to hook the viewers with a cool intro or quick introduction for the first 15 seconds.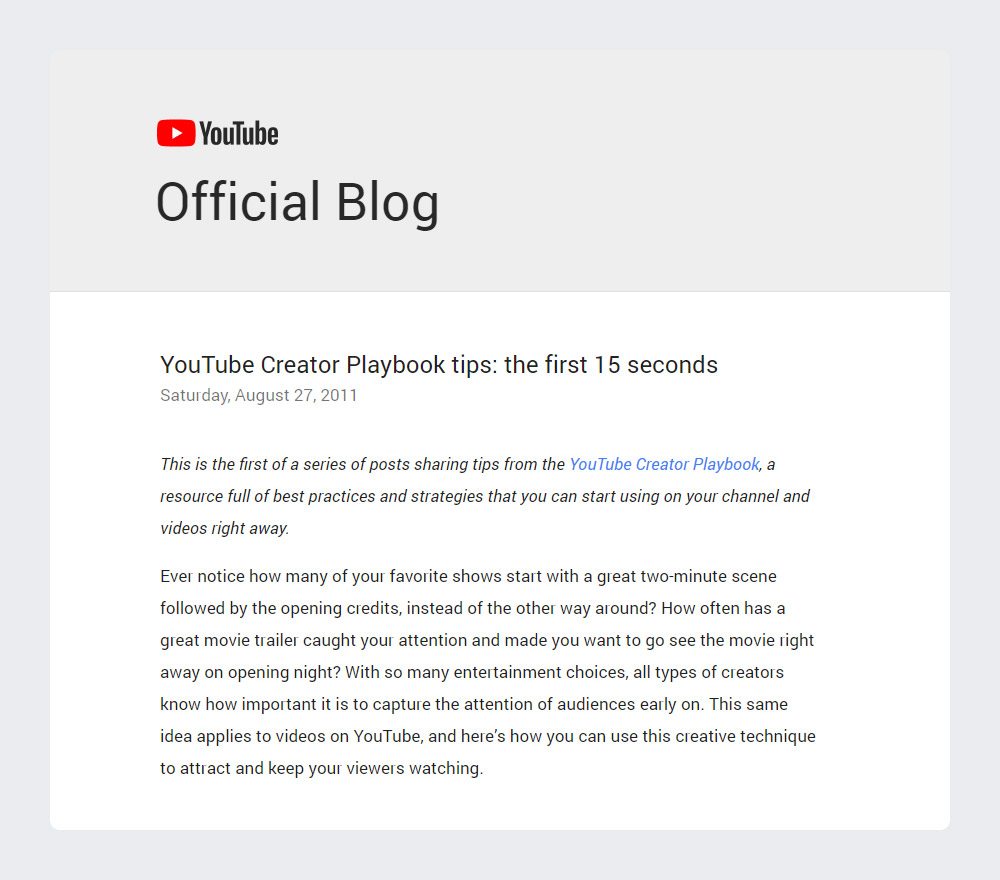 Some YouTube creators add intro after some time. First, they explain the video content in short, after that add the intro and then actually start the video. Video introduction or explaining the video at the start helps viewers know it's the topic they searched for.
You can further boost your watch time by adding b-roll footage and background music to make your video more entertaining.
Leave us a comment below and let us know which one YouTube intro maker is your favorite.