Where to get the best royalty free music for YouTube videos? If you are searching for the same, you are on the right page. Here, we'll specifically talk about sites where you can get free music for videos without paying any penny, and you can be sure that it is royalty-free so that you can use it and monetize your YouTube videos.
For a beginner, finding the budget YouTube starter kit is the first thing, and second, finding the right and free non copyrighted music for YouTube videos can be challenging. I often worry if the song I'm using will strike me on my channel or get it demonetized.
Here we are sharing the best places to get high-quality copyright free music for your YouTube videos or any other videos that you are creating for zero dollars.
Check out 27,200 royalty free music kits.
10 Places to Get Royalty Free Music for YouTube Videos

The first place to get free background music for videos is a channel on YouTube called Vlog No Copyright Music. This channel has music that is a bit more upbeat. It's an excellent music resource for vlogs, travel videos, and any energetic videos.
This channel uploads new music every single day. The best thing about this channel is that you can find a direct download link in the description. If you like any song, you want to use in your video, check the details in the description and hit the download link.
Audio Library – Music for Content Creators

This YouTube channel also releases music every single day and often, even twice a day. They have a bunch of royalty free background music free downloads that you can use for your videos. You can find the download link of the music in their description.
If you are interested in a particular type of mood and genre music, this channel is best for you because it has so many playlists, making it easy to find the right piece you are looking for in your videos. You can find different types of music well organized in the playlists.
Heroboard – Music for Creators

This channel doesn't post new music anymore, but they have a sound library of really cool electronic and house types. They also have some hip-hop and cinematic music. I love this channel because they have very high-quality music in a single niche.
A drawback of this channel is that some videos don't have a download link. With the help of YouTube to MP3 or YouTube to wav converter you can get your favorite music file.

You can imagine the popularity of this channel by the number of their subscribers. You can find high-quality and professional sound music that you would not expect to be for free. They have an excellent variety of gaming, trap, house music.
Read more: Best YouTube Intro Maker and Templates – Free Online Without Watermark

If you are a gamer or uploading gaming-related videos, you will love this channel. It is a #1 source for all your gaming sound effects to improve your video content. They upload sounds and tracks from different places on the internet.
Check the description of each video for details of whether you have permission to use this sound effect/music within your video. If there is no download link, you use this sound effect/music at your own risk within your videos.
YouTube Audio Library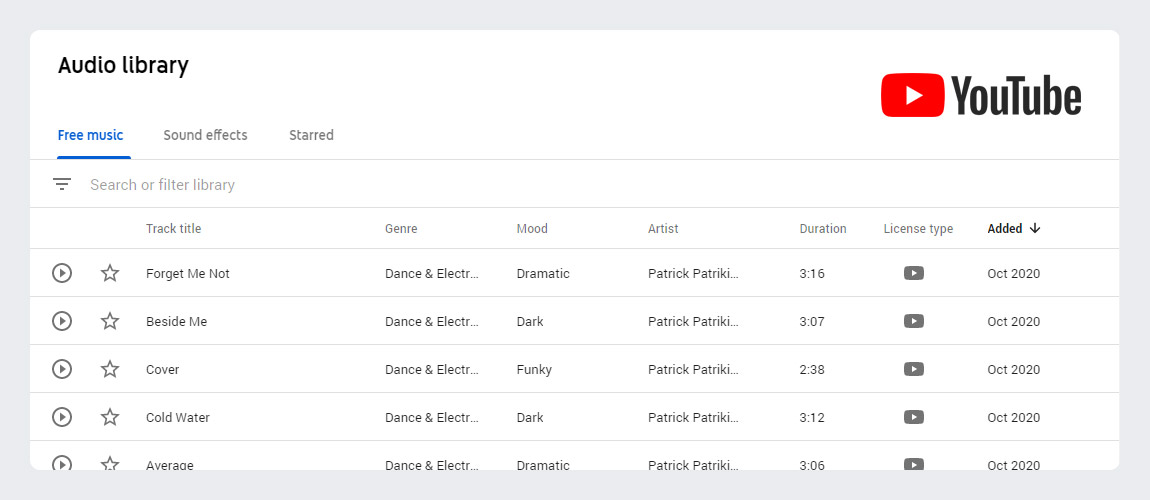 YouTube has a library of music that can be monetized on your channel, and you can use it for absolutely free. YouTube free music for videos also an excellent place for sound effects.
YouTube music regularly uploads new tracks daily. So keep an eye on those tracks that have the "new" mark. YouTube audio library has a variety of background music for YouTube videos free. All are not available in the high-quality, but there are some gems that you can find.
You might find something useful depending on your video you are making. The terms and conditions of using music are straightforward. Most importantly, as a creator, you can use any of this music and monetize your videos. You will not receive a copyright claim.
Is YouTube audio library copyright free?
Yes, it has the best copyright free music for YouTube videos. One thing, you need to know if you are using music from YouTube audio library that some music required attribution. You have to give credit to the artist in your video description.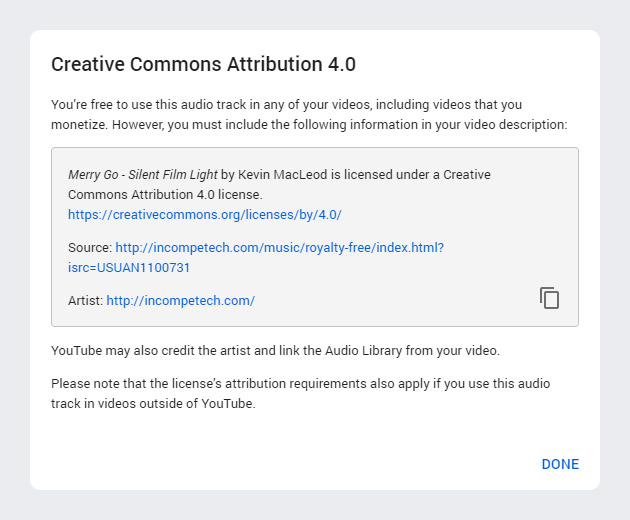 FreeMusicArchive claimed the #1 resource for free music and royalty free music. All the songs available on FMA are original music from independent artists and free to access & quickly download on your PC.
FMA has free to download music licensed under Creative Commons (CC) to use in your videos without any issues. Please go through the FMA license guide before using any sound in your videos.
Membership Sites for Best Royalty Free Music for YouTube Videos
If you are interested in investing some money into a membership site for music.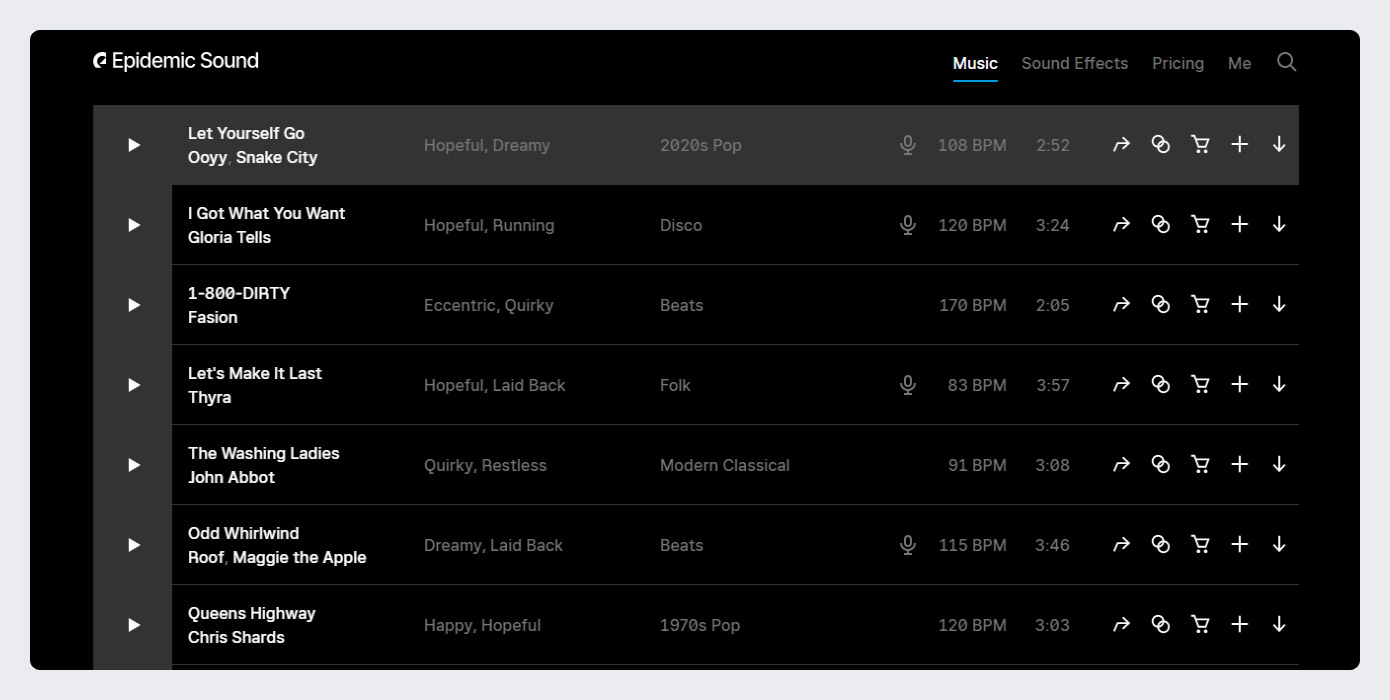 As per Epidemic Sound, over 100,000 YouTubers, online creators, and influencers using their music. They have more than 30,000 music tracks and more than 60,000 sound effects.
Overall they have a great variety of music. You can find high-quality music in different niches, moods, genres, vocals, and lengths that suit whatever you are looking for in your videos.
They have a personal plan starting $15/month and a commercial plan starting $49/month.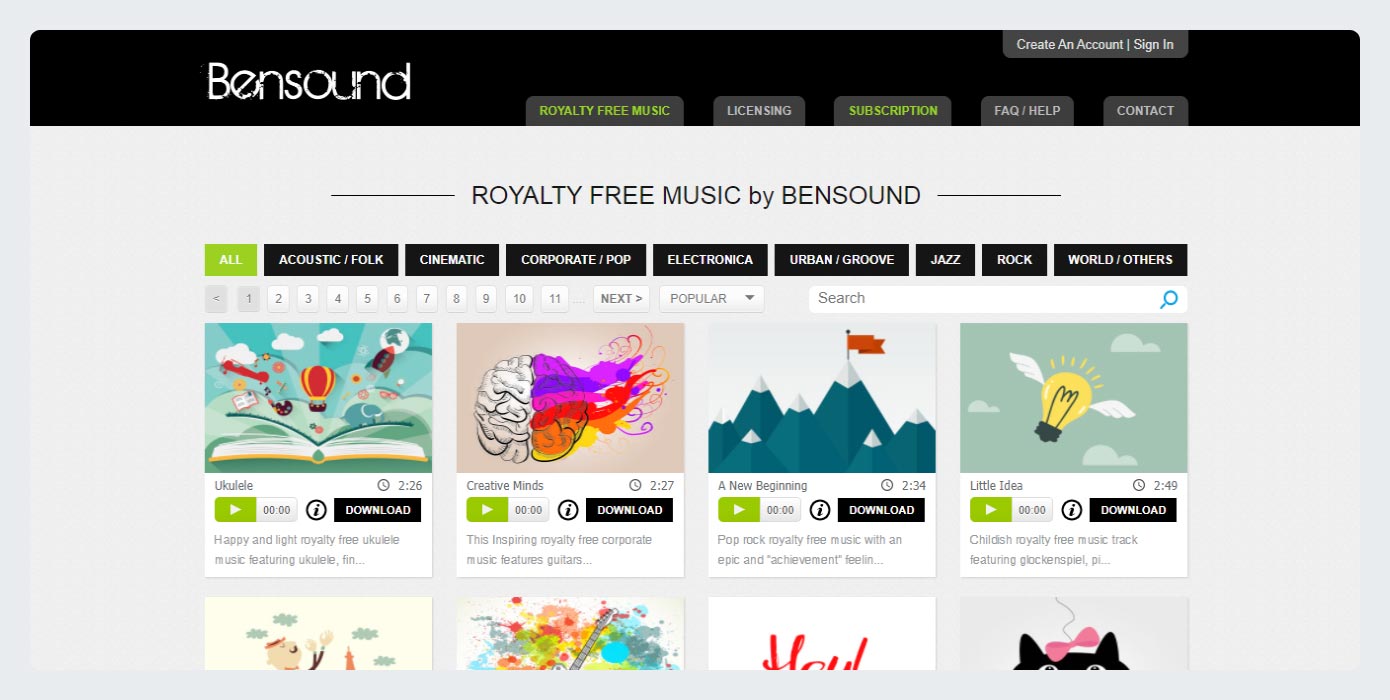 Bensound has a lovely gallery to download royalty free stock music for YouTube and multimedia projects. The music is available under free license with attribution or pro license. Before you hit the download button, make sure to read the license guide or how to attribute it.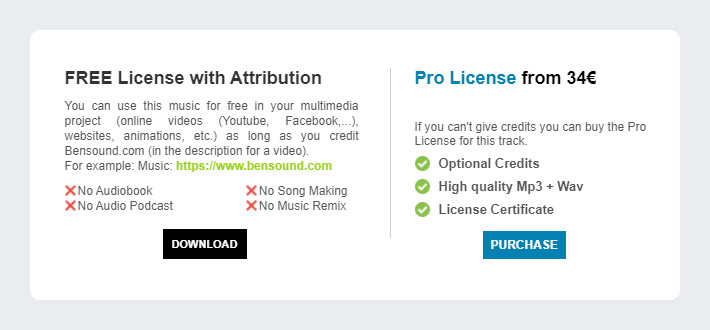 You can filter the library by eight different genres, or you can use the search function with a specific keyword you want. Other than that, you can browse the page with folk, cinematic, pop, urban, jazz, rock, etc. tab.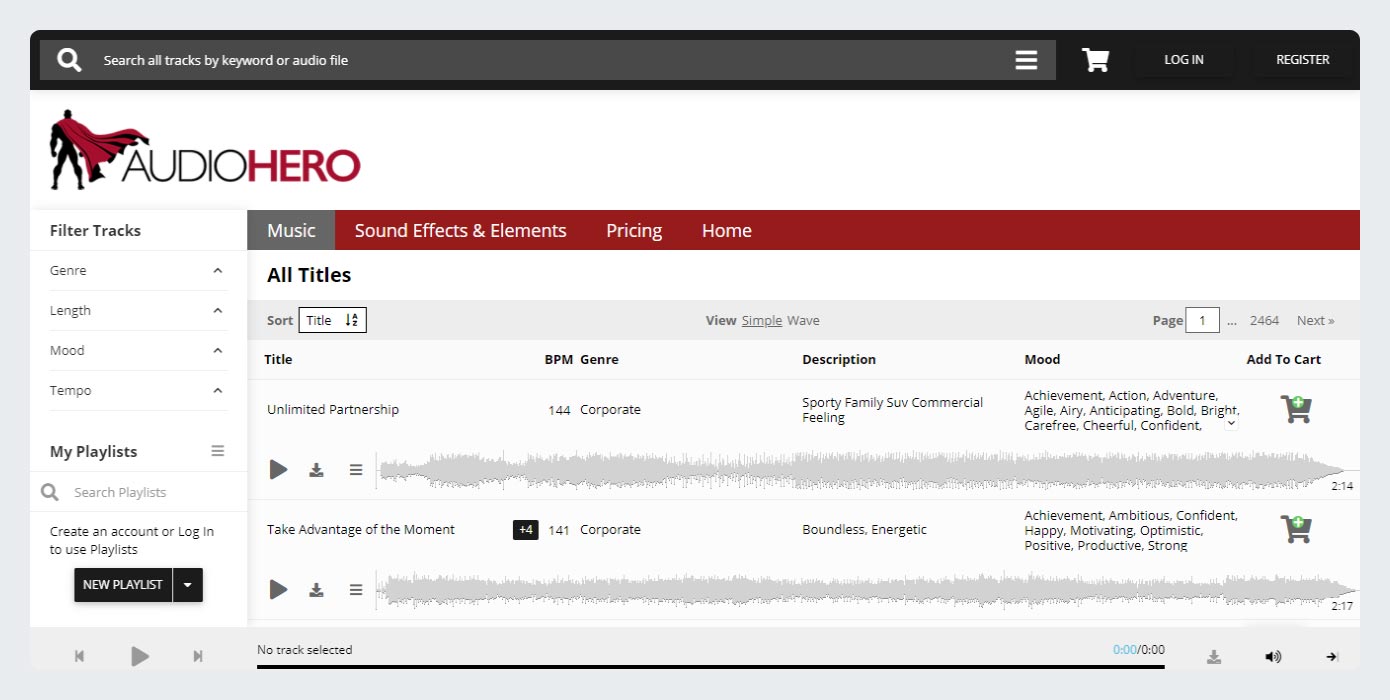 Adding the right track to your YouTube video, podcasts, and marketing multimedia can make the difference. AudioHero has over 300,000 professional and high-quality royalty free music, soundtracks, and production elements that fit your budget.
You can check the reviews on AppSumo when offering a great deal of 3000 downloads of royalty free music and sound effects in just $39.
You have four different premium plans to choose from, which starts from $9.99/month.
FAQs
What does free music mean?
This means music is free to use for personal and commercial purposes with attribution. You have to give credit to the artist for their music. You'll also find some music where attribution is not required. It will be useful to check license terms or how to attribute before using free music for your videos.
What does royalty free music mean?
This means the music has a copyright license where you have to pay a one-time payment to the licensor. You can therefore use the music in several videos without having to purchase an additional license.
Final words
Your search for where to download music without copyright ends here. Above are the best copyright free and royalty free music sites and places for YouTube videos.
Membership sites have great music. You might think to take a premium plan, download all your favorite tracks and keep it on your PC for future use without renewing subscription. Yes, you have the license to use it on your videos, but we recommend you double-check the music sites membership plan, terms of use, and contracts before buying the membership plan and using soundtracks in your YouTube videos.
I hope you love the above best royalty free music for YouTube videos. In the comment section below, let me know which one is your favorite or any other site that needs to be included in the above list.