YouTube is, without doubt, the best and the biggest video sharing sites today. It has a simple to use interface and an algorithm that brings the content you love to the forefront. Features like these are what keep YouTube high on the charts and continue to bring huge amounts of revenue. But that does not mean that other video sharing sites have not been gaining traction either – a number of them are gaining a lot of popularity and are proving to be worthy YouTube competitors in a variety of ways.
YouTube Overview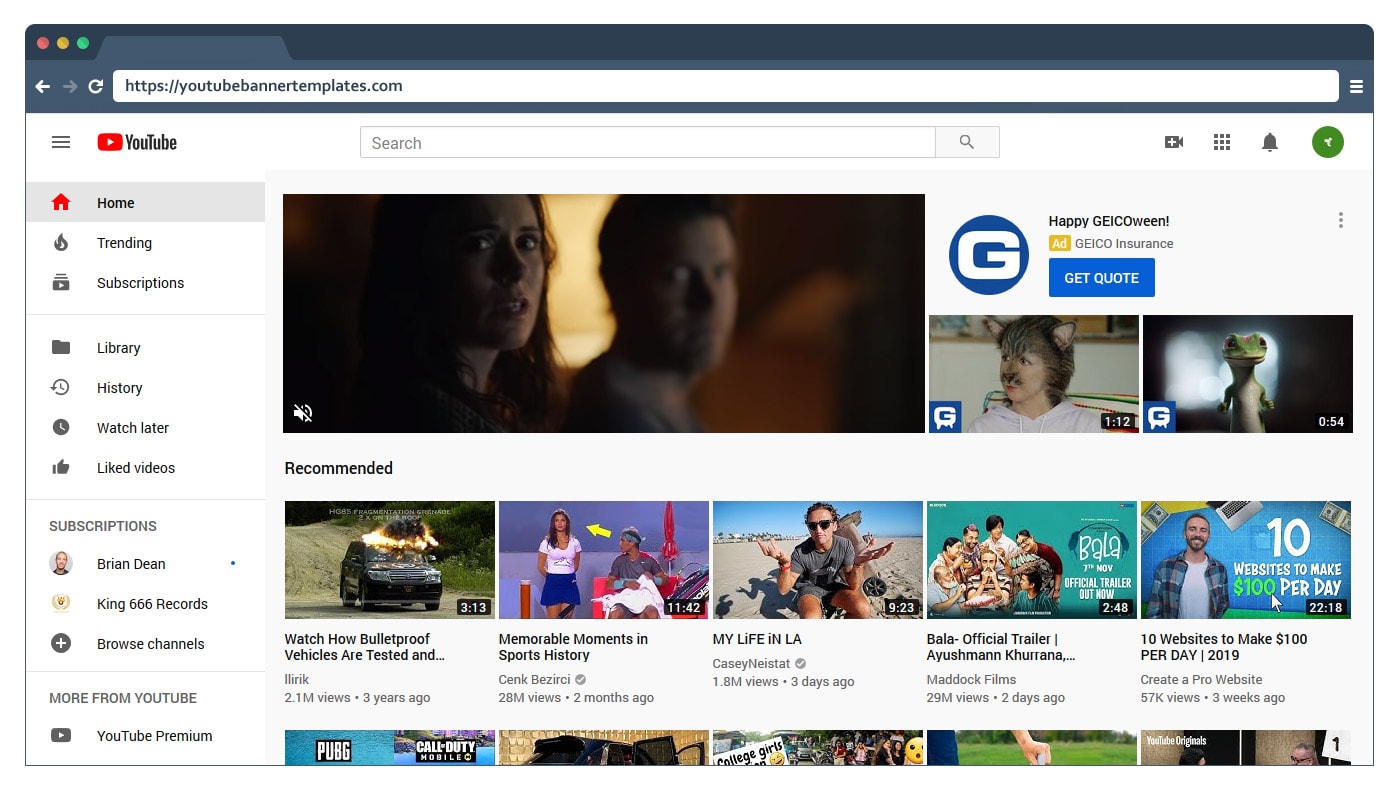 YouTube started out as a simple project. One of the co-founders wanted a simple way to share videos because emails at that time could not accommodate videos of higher size limits. As the project took off, Google stepped into the story soon after – and the rest is history.
Over the years since its creation way back in 2005, YouTube has acquired a wide range of new features and has succeeded in revolutionising how we watch, share, and interact with video content of all kinds.
These innovative approaches that they continue to implement have driven millions of users to their app and website and seriously boosted many other aspects of their business.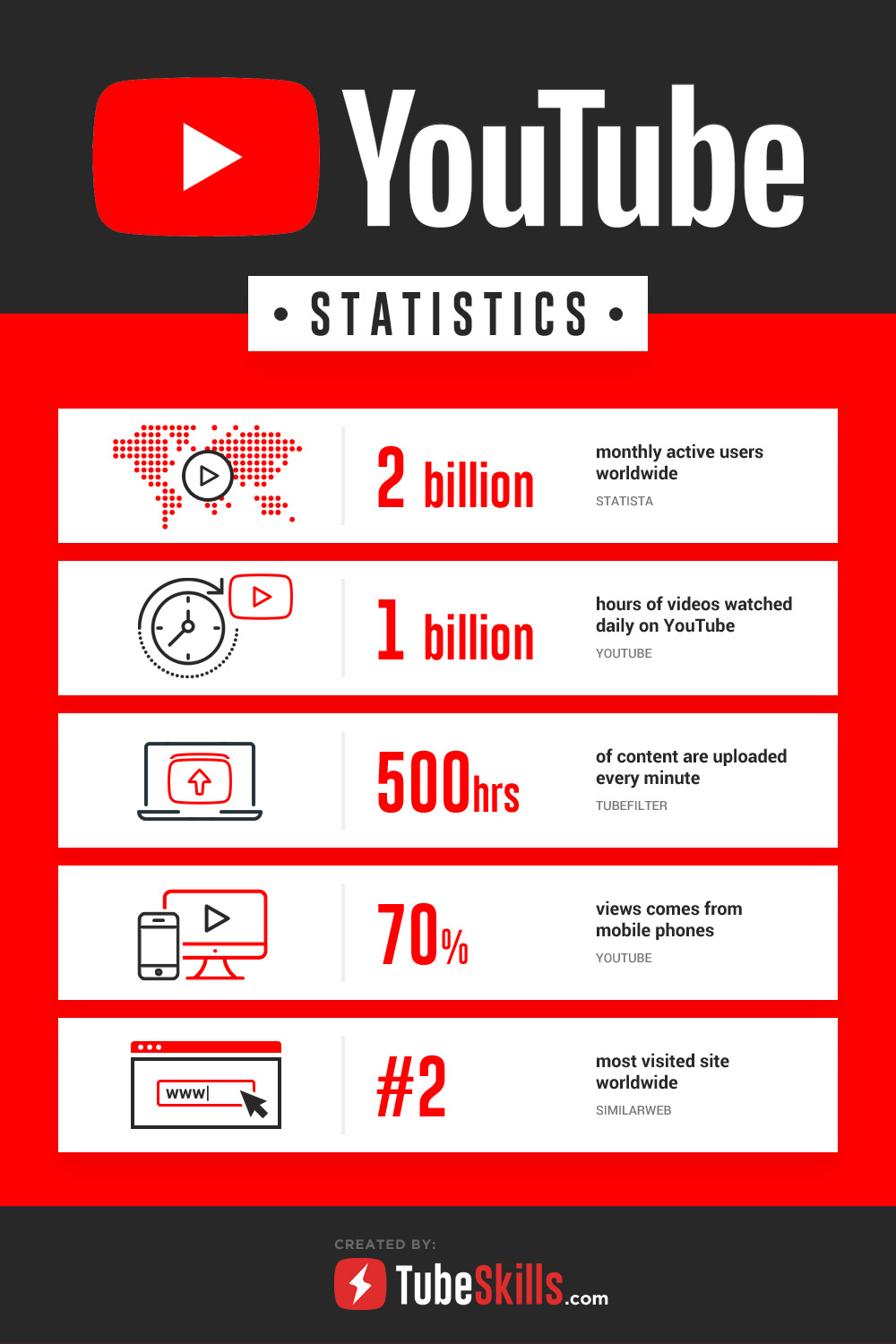 Monthly active users — YouTube has over two billion monthly users who are active and are likely to keep coming back to the app. This number is staggeringly high, and others came barely close to it.
Monthly views — All the logged in viewers watch up to one billion hours in a day – so that racks up to more than 150 billion videos in a month.
Monthly uploaded videos — Every single minute, over five hundred hours of content is uploaded to YouTube. If you do the math, that accounts to over fifteen thousand hours of content per month.
YouTube stock price — Over two years ago, a study came out that reported Youtube stock was worth over 75 billion dollars at the time – which is a massive and impressive rise from 2014 when it was reported to be worth around 20 to 40 billion dollars.
If you love the numbers, and want to know some interesting figures, facts and demographics, you definitely love our blog post on YouTube Statistics.
The List of Top YouTube Competitors
As discussed, YouTube may be the widely used video sharing site, but it certainly is not the only one out there. Before we have top 10 YouTube competitors 2020 but we have updated the list as below:
Many other innovations and different YouTube competitors sites have come up that focus on different areas of user satisfaction when it comes to uploading or sharing videos, creating the content itself, etc.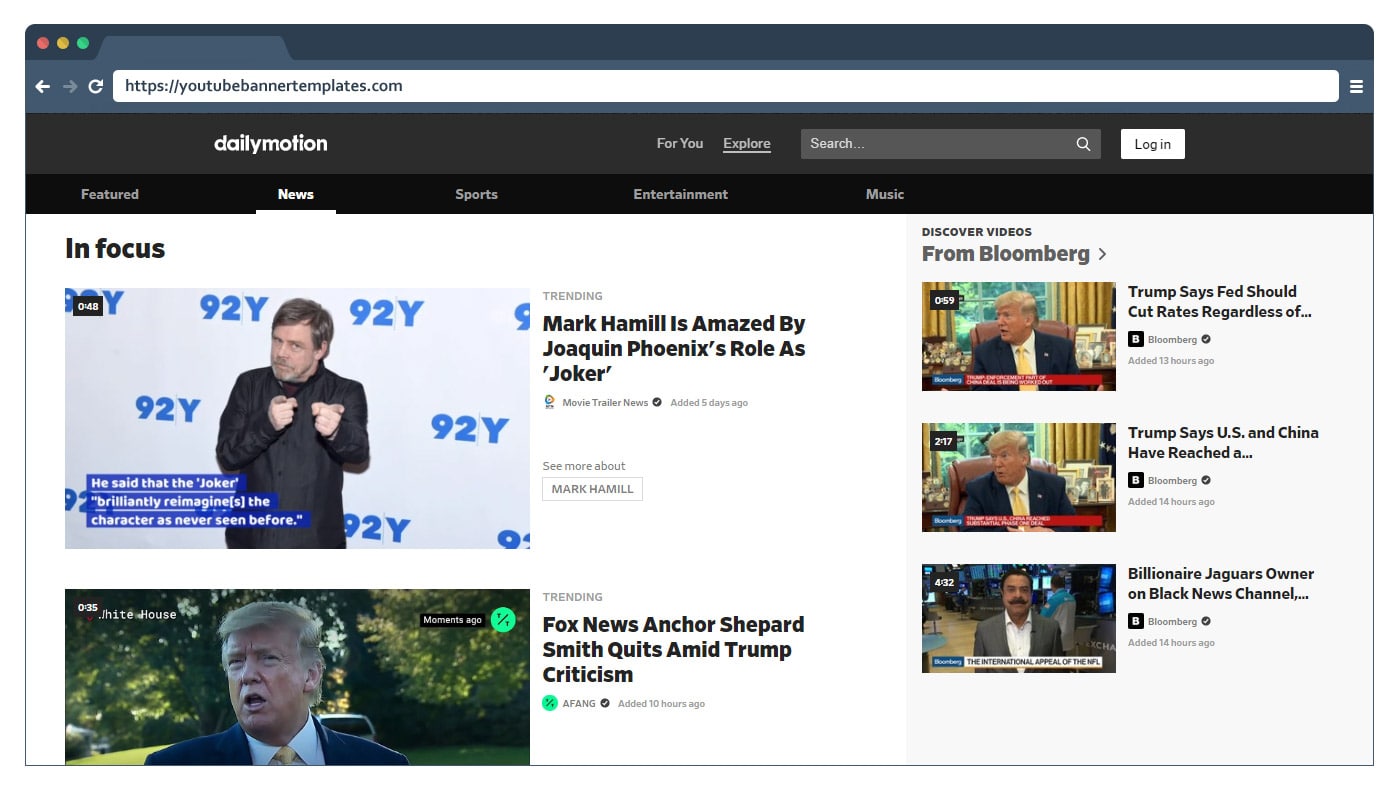 Dailymotion has often been touted to be the biggest competitor for YouTube. The site is available worldwide and in 25 different languages. It is free of cost and derives money mainly from advertisements.
Dailymotion lets you upload 96 videos in a day – or two hours of video content each day. It has three privacy settings – public, private, and one that is protected by a password. Dailymotion is the second most used site for videos – the 300 million users watch over 3.5 billion videos every day.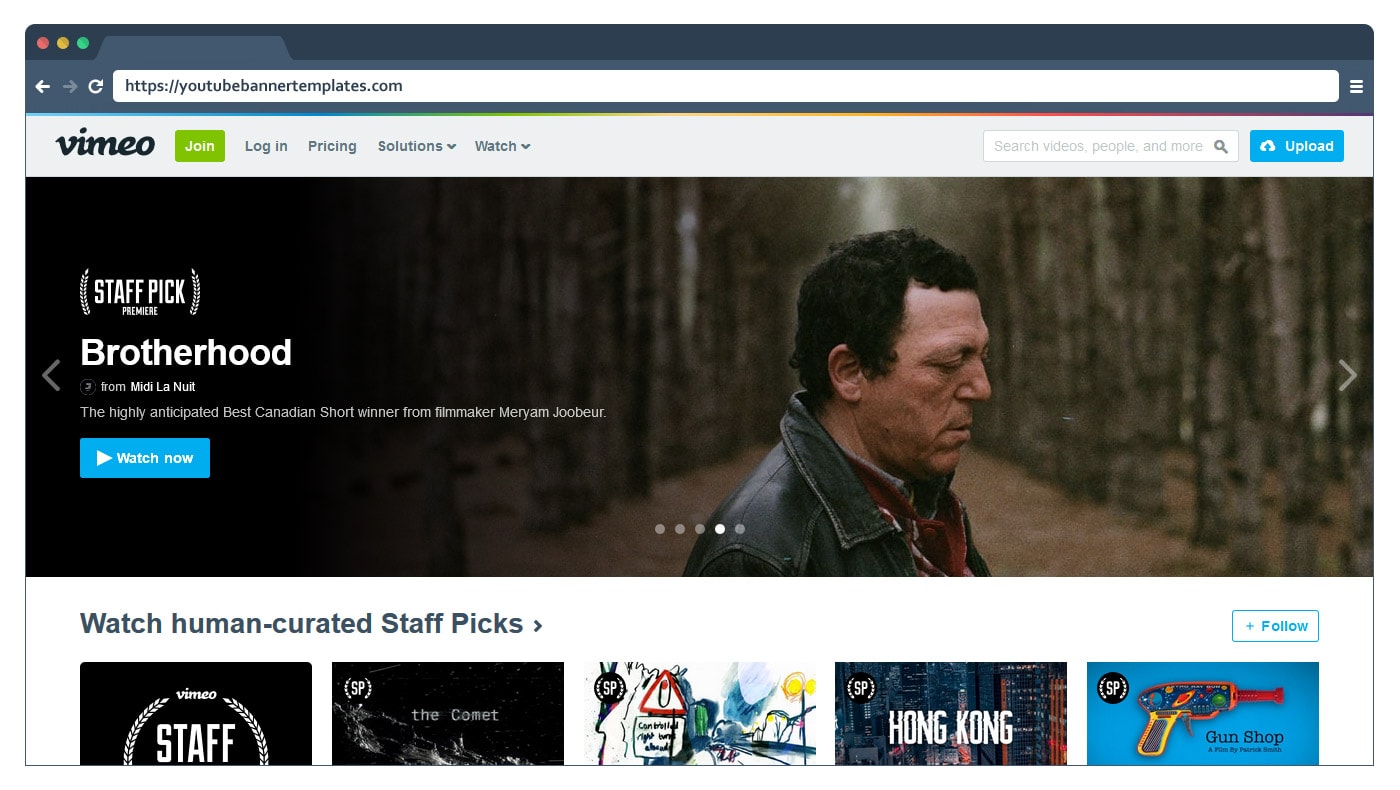 Vimeo boasts of about 240 million users who are active on it on s monthly basis. The monthly views can reach up to 715 million. It has over 90,000,000 creators who come from all over the world.
Vimeo is often said to be more artsy and professional for video ideas. It provides a safer audience for content creators. The comments and the conversations on there are more civil and supportive as well. So though the community on Vimeo is smaller, it is more helpful in growing your talent.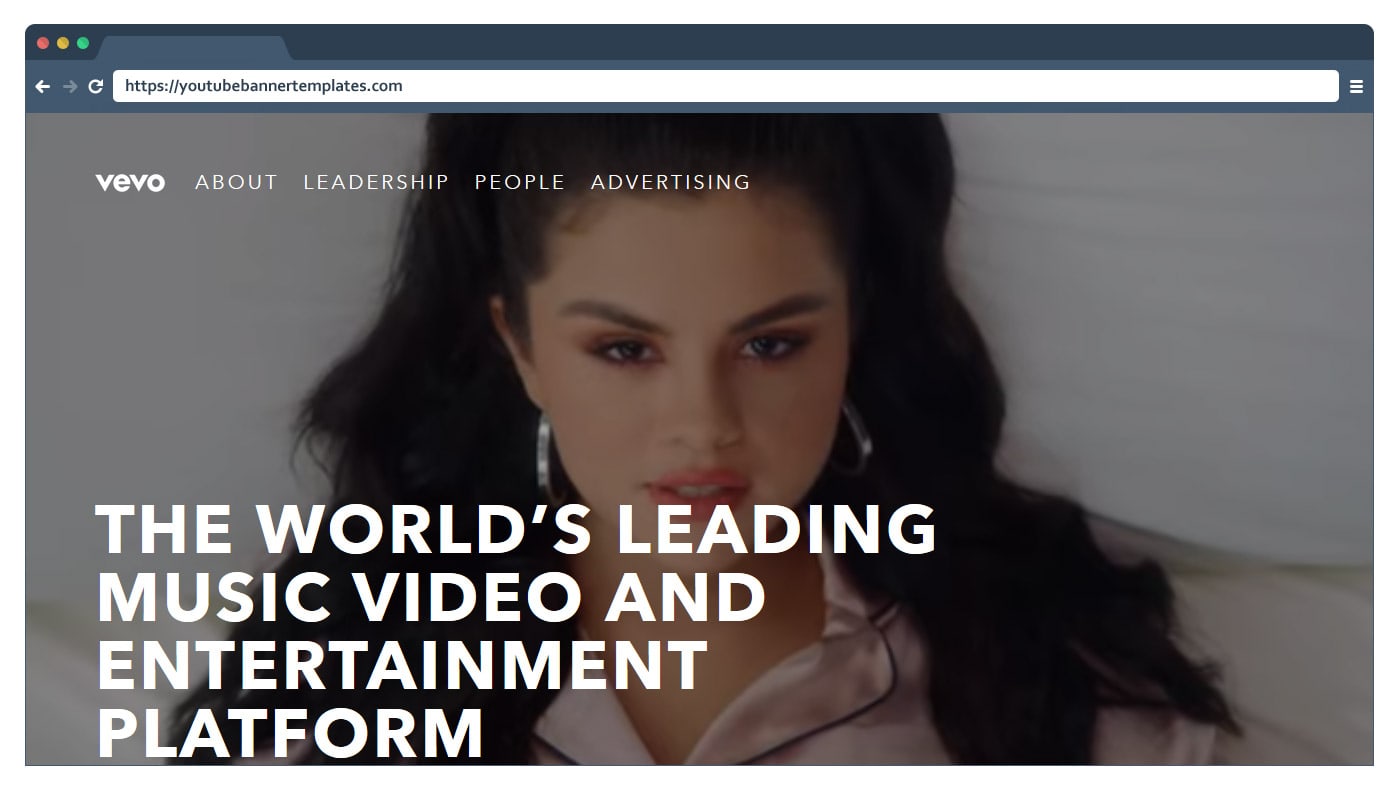 Unlike other sites on this list, Vevo is concerned mainly with music videos. It helps artists release high-quality videos on other sites like YouTube. It usually works through huge partnerships and brand deals. Vevo is not available worldwide.
All you have to do to look for Vevo content is to search an artist's name and look for the Vevo icon in the thumbnail. It amasses over 25 billion monthly views and has 330,000 videos to its name.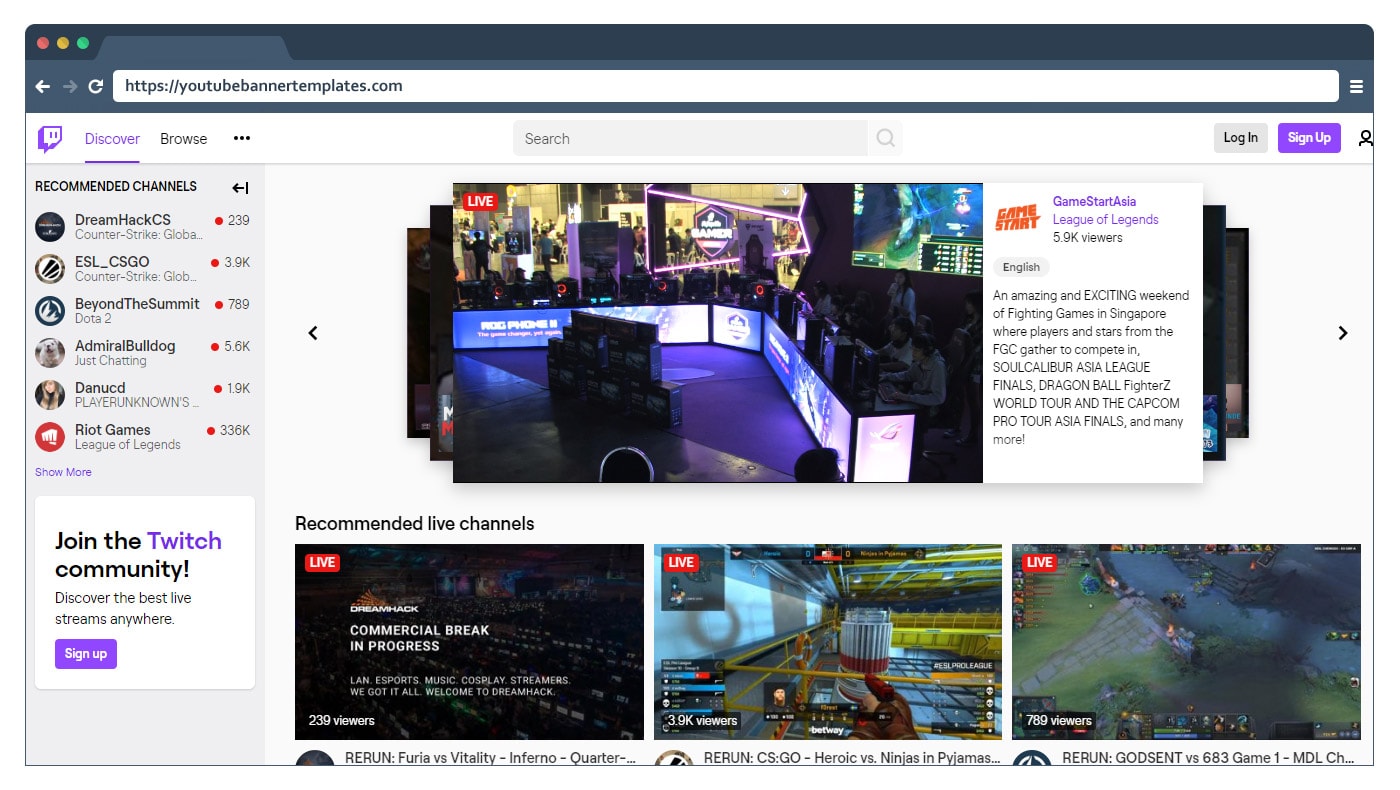 Twitch.tv is owned by Amazon, and it is its video game streaming service. It is highly used in North America mainly and allows many users to earn money on it too. Though this YouTube competitors is primarily known for gaming, it also has podcasts, produced shows, etc.
You can watch it on the official website or on your Android, iOS, or Xbox devices. The site sees about two million new and unique viewers or streamers on a monthly basis and fifteen million daily users. With Fortnite still the most popular game, it shows over 11 million videos each month.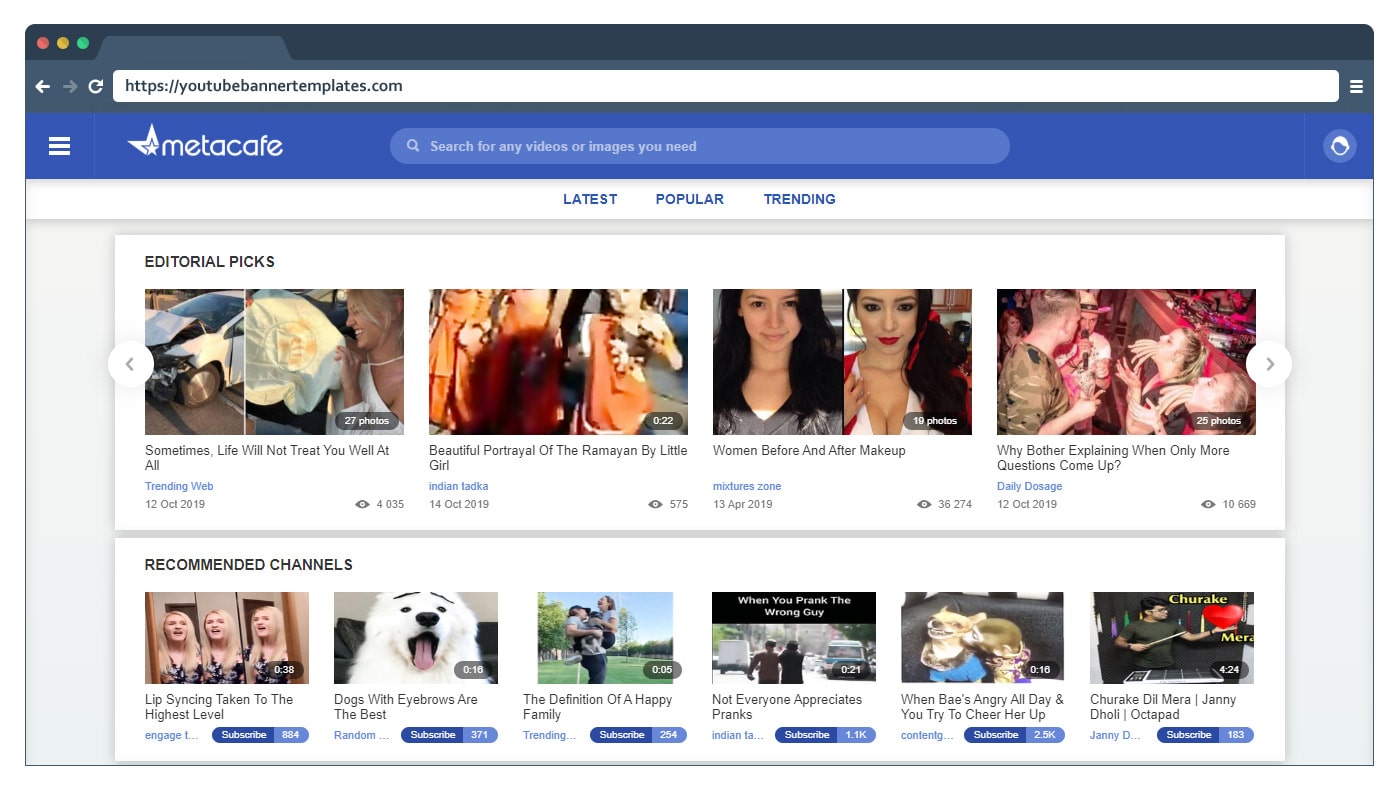 Metacafe is built around sharing and creating short and entertaining videos. In its beginning days, it was similar to Dailymotion. The content on this site can vary from topics like video games, TV, music, songs, etc.
The site works a lot with brands for advertising purposes. It has over 13 million monthly viewers and is able to stream 53 million videos each month.
IGTV – Last in our YouTube Competitors List
IGTV, was launched as part of, and as a separate entity by Instagram. You can access it by tapping on the TV icon on your Instagram app. IGTV is helpful for users as it allows for longer videos to be uploaded using the app.
Users simply have to tap on the post, and the IGTV link opens within the app itself – making watching longer videos easier as well. The explore page is also used to promote various IGTV channels and it's a great way to find the ones you like and want to watch completely.
This vertical video watching app's views have increased by a lot in recent months. More and more people – be it actors, influencers, or channels that have a presence on YouTube as well are uploading content on IGTV.
Some final words
Up until a few years ago, YouTube dominated the lists of streaming or video sites, and there was not even a close competitor insight. But with the YouTube Alternatives sites, users have actual options to choose where they want to watch or put out their content.