I have personally checked more than 10 online and offline tools to find out best YouTube to WAV converter.
If you are interested in experiencing vibrant or highest quality music, then you should try a WAV format. The WAV file is an uncompressed format of audio file (MP3 is a compressed audio file). Many music videos have the best sound quality in their videos, and you can keep it in your system by converting YouTube videos to WAV format.
If you already tried YouTube to MP3 then here are best ways you can use to convert YouTube to WAV. You can easily filter through YouTube to WAV converters list and choose that best fit your needs.
There are two types of converters available on the web. I have checked both to see which one is easy to use, fast and provide output without losing sound quality.
Online Converters – Convert YouTube to WAV without downloading any software to your phone and computer.
Offline Converters – You have to download & install software to your device to convert YouTube videos to WAV format.
Let's explore one-by-one:
Top recommended online YouTube to WAV Converter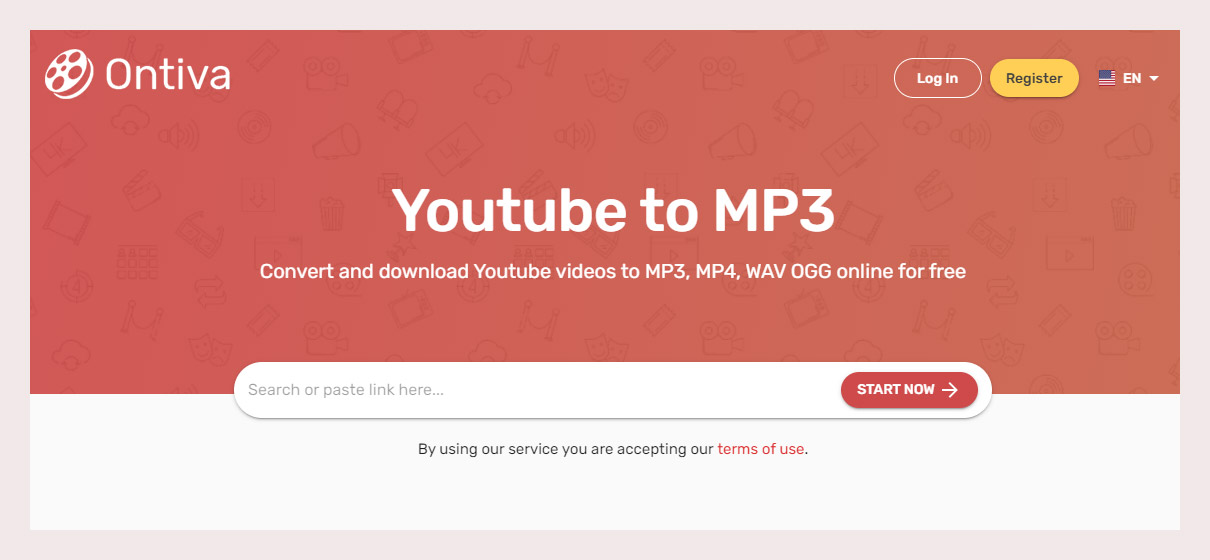 Ontiva is a YouTube video downloader and converter for YouTube to MP3, YouTube to MP4, YouTube to WAV, and YouTube to OGG. Ontiva is an easy-to-use and online tool that you can use for free. There is no need to download any software to your system. It has some interesting features that you can utilize in converting your videos.
If you have a large number of converting files, Ontiva is a perfect tool for you because they have no limitations upon converting files. You can download and convert up to 4GB of a video file. It's the best size to maintain the format quality when converting MP3, MP4, WAV, or OGG files.
ConvertFiles – Free & Online File Converter
Convert Files is a convenient source to convert YouTube file effectively easily. With this online file convert, you can convert YouTube videos to .wav in just a few seconds. Convert Files is a free and simple online file converter that works with a wide range of file types.
So, how to convert YouTube to WAV?
There are two options either select your file from your system or provide a video link. As we're talking about how to convert YouTube video to .wav, so
Step 1: Enter your YouTube video link.

Step 2: Once you enter the YouTube link. The converter auto deducts the input format. You can choose a YouTube video resolution. Select the output format "Extracted audio only (.wav)". Hit the "Convert" button.
Once you hit the convert button, it will take some time depending on your internet connection speed to upload a video file.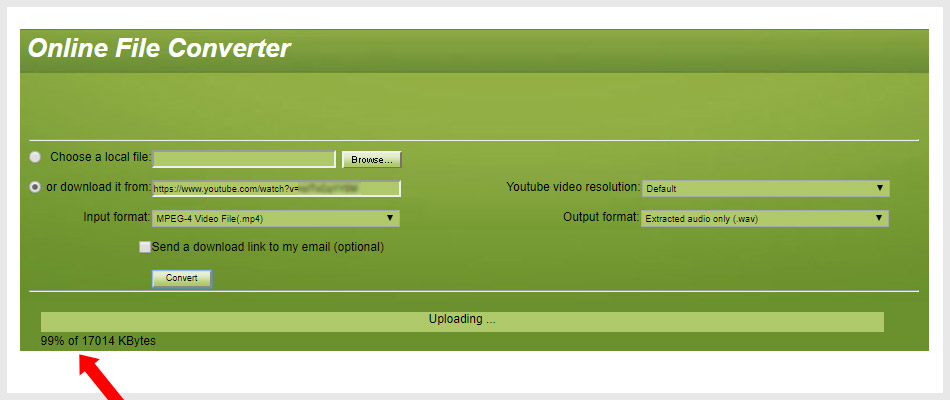 Step 3: You WAV file is ready to download. Click on "Click here to go to the download page" link.

Step 4: Download your converted file or if you have trouble downloading the file, try "right-clicking" and select "Save link as".
Zamzar – Convert Your MP4 to WAV for Free Online
Zamzar has converted over 400 million files since 2006. The best online tool to convert your MP4 to WAV format. Just follow 3 simple steps, if you already have MP4 format available on your PC.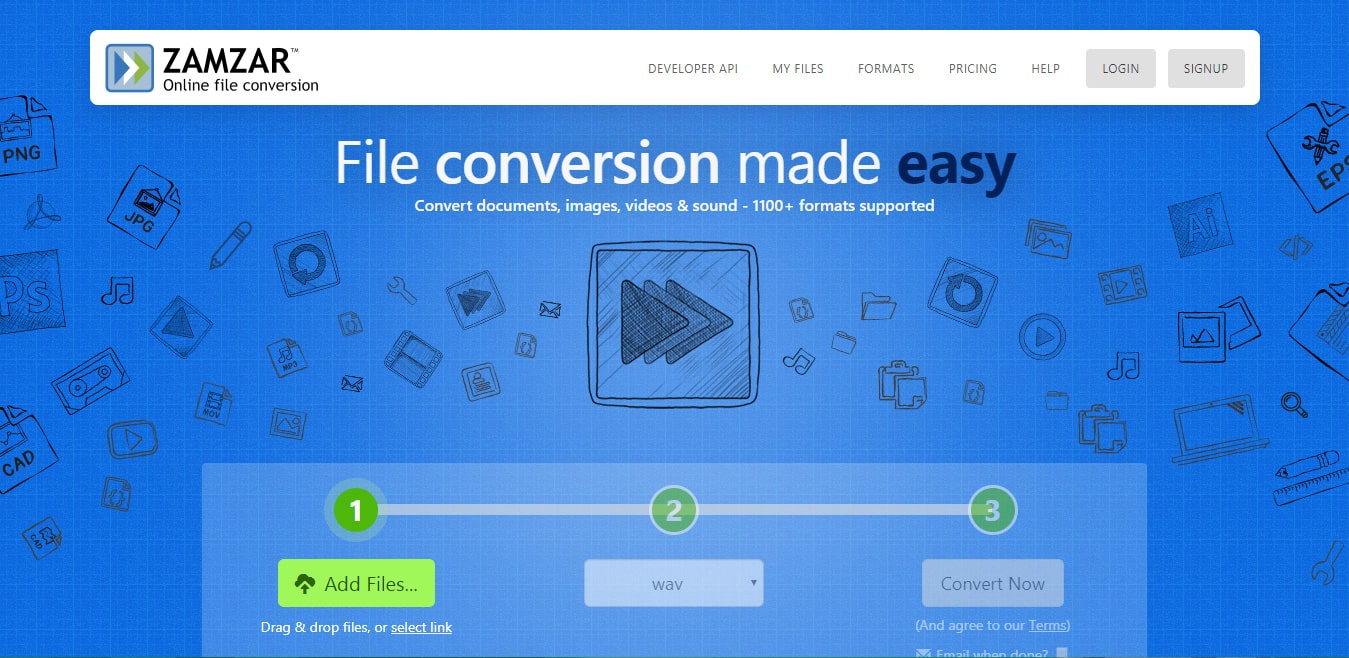 YouTube-WAV.com
Free Online YouTube to WAV Download and YouTube to WAV Converter. You can now download YouTube Videos to WAV. Plus, It is the fastest WAV download and online.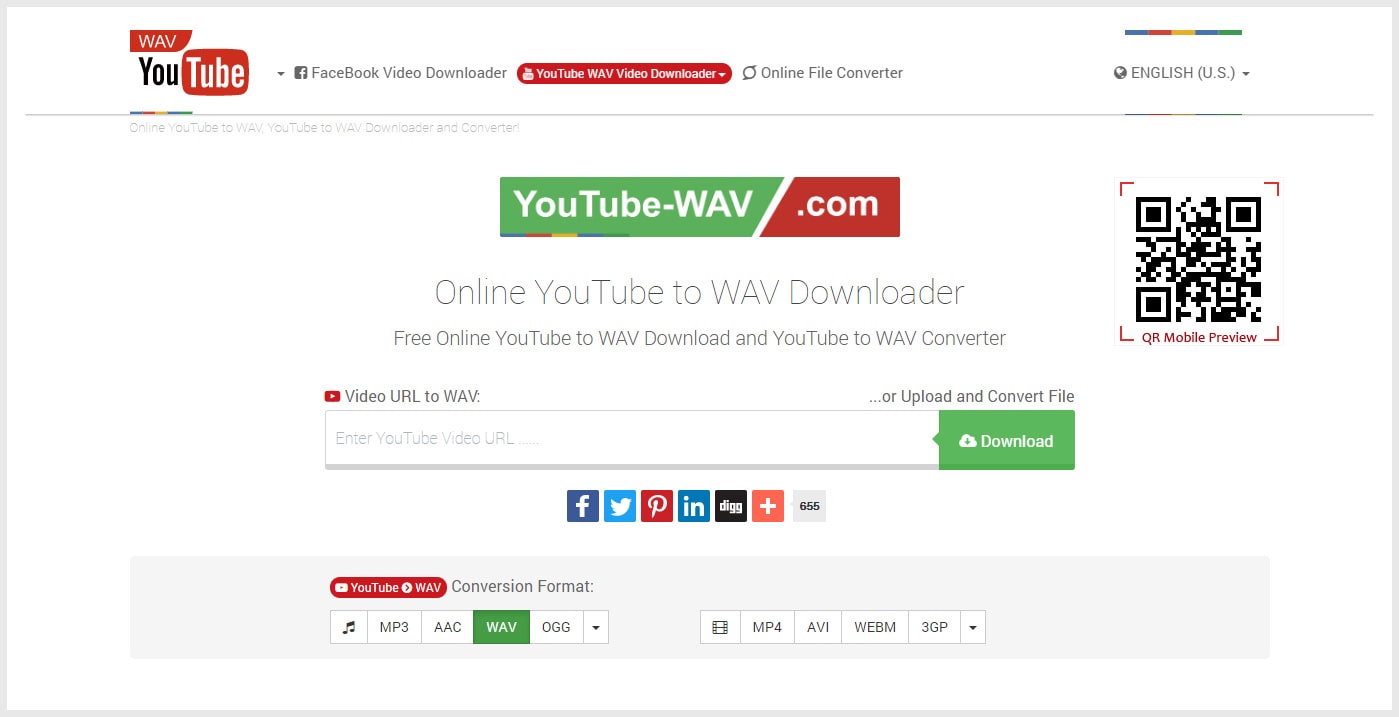 Top recommended Offline YouTube to WAV Converter
iTube Studio – YouTube Videos to WAV for Mac or Windows
iTube Studio is a YouTube video downloader and available for Mac and Windows users. With the help, you can download 3X faster any video from YouTube on your Mac for free.
When the video download finished, convert them to .wav file format, and you'll quickly get an uncompressed audio track with high bitrates and high sound quality. We also can use this software to extract audio from video files.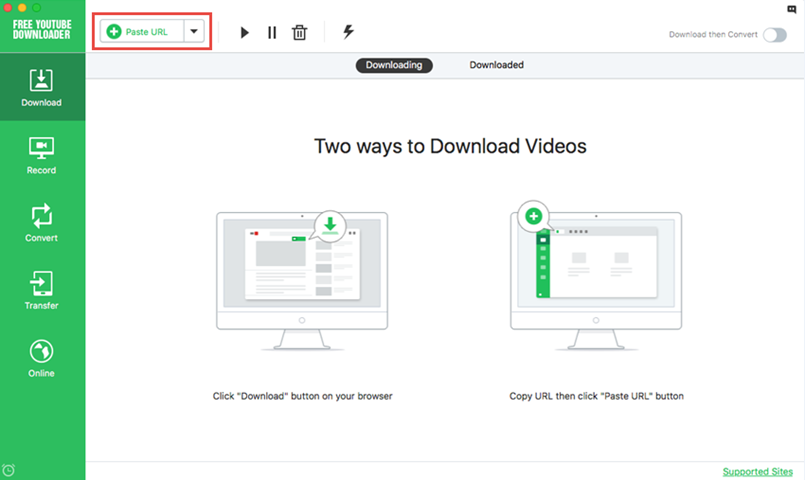 Wondersher UniConverter – Best Video Converter Ultimate

UniConverter allows you convert videos to 1000 formats at 30X faster speed without quality loss. It gives you full quality, high speed video conversion to any format. Here are steps to convert YouTube videos to WAV format.
Step 1: First download the UniConverter .exe file from Wondershare website and install it. It doesn't allow to directly convert YouTube videos, so first, you need to download a video.
Click on the "Paste URL", enter your YouTube video URL and hit the "Download" button.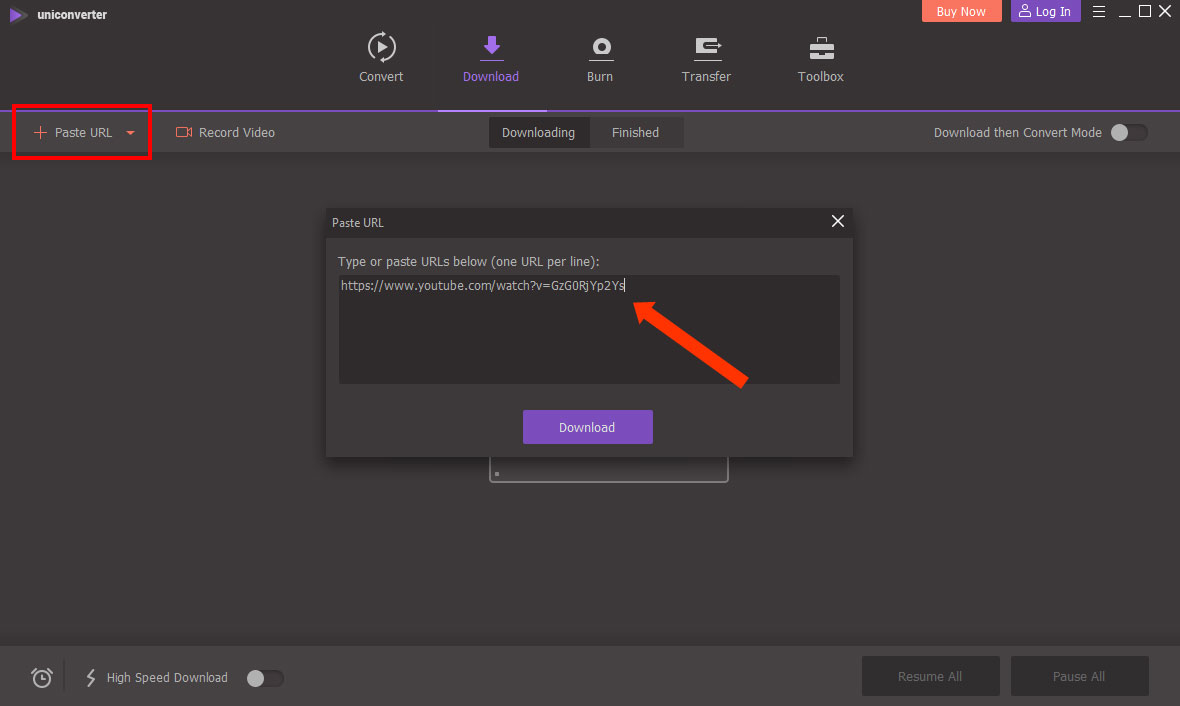 Step 2: Once you click on the download blue button, it shows you some options, either you download the video or audio in the desired quality that you want.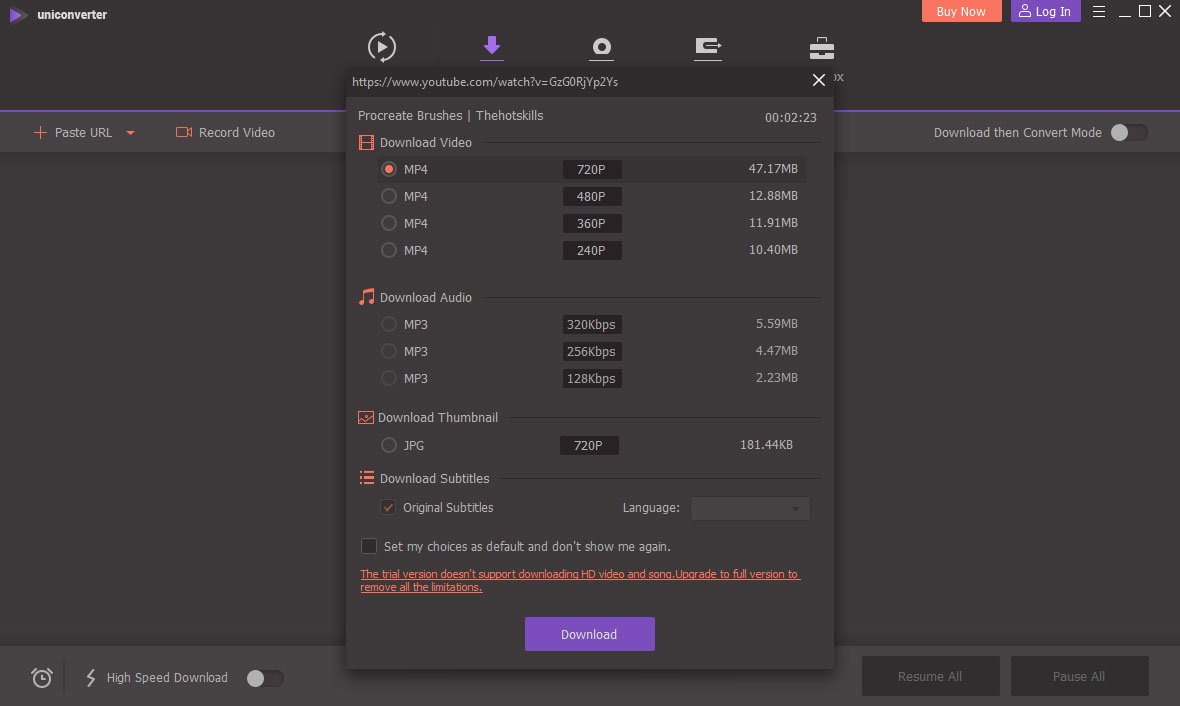 Step 3: Now you have a downloaded video. It's time to convert it to WAV format. Click on the "Add files" to select your video and click the "Open" button to add.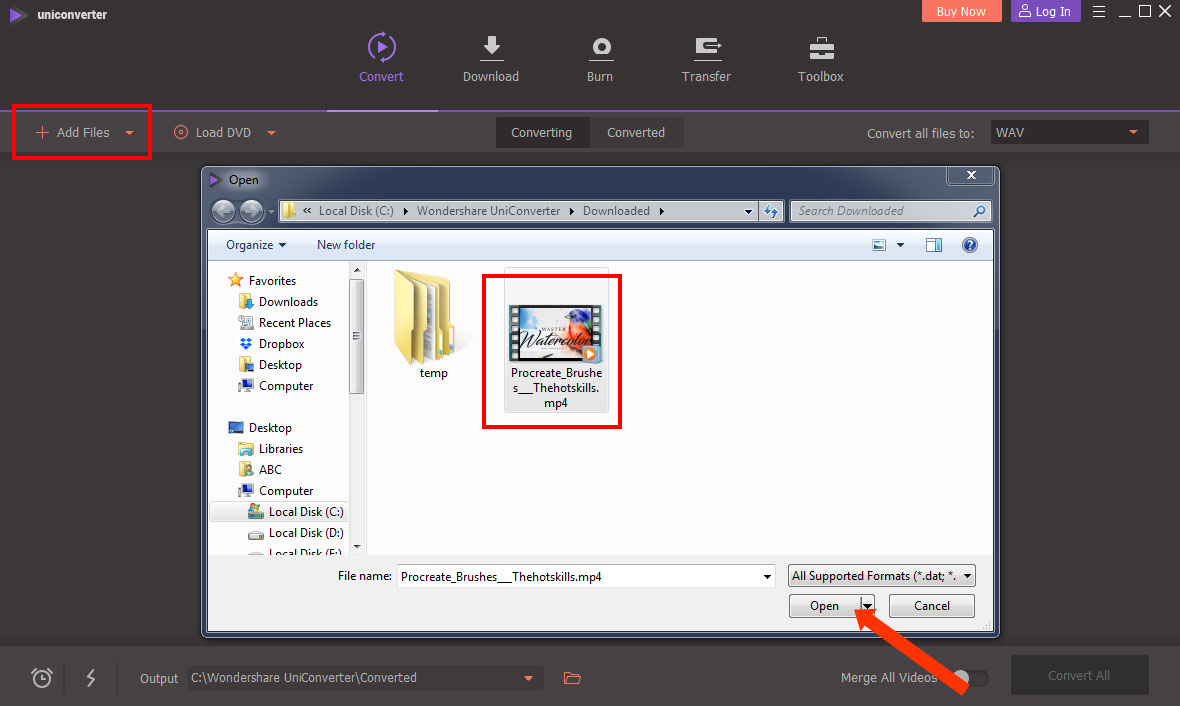 Step 4: Select the "WAV" format in the drop-down menu and click on the "Convert" button.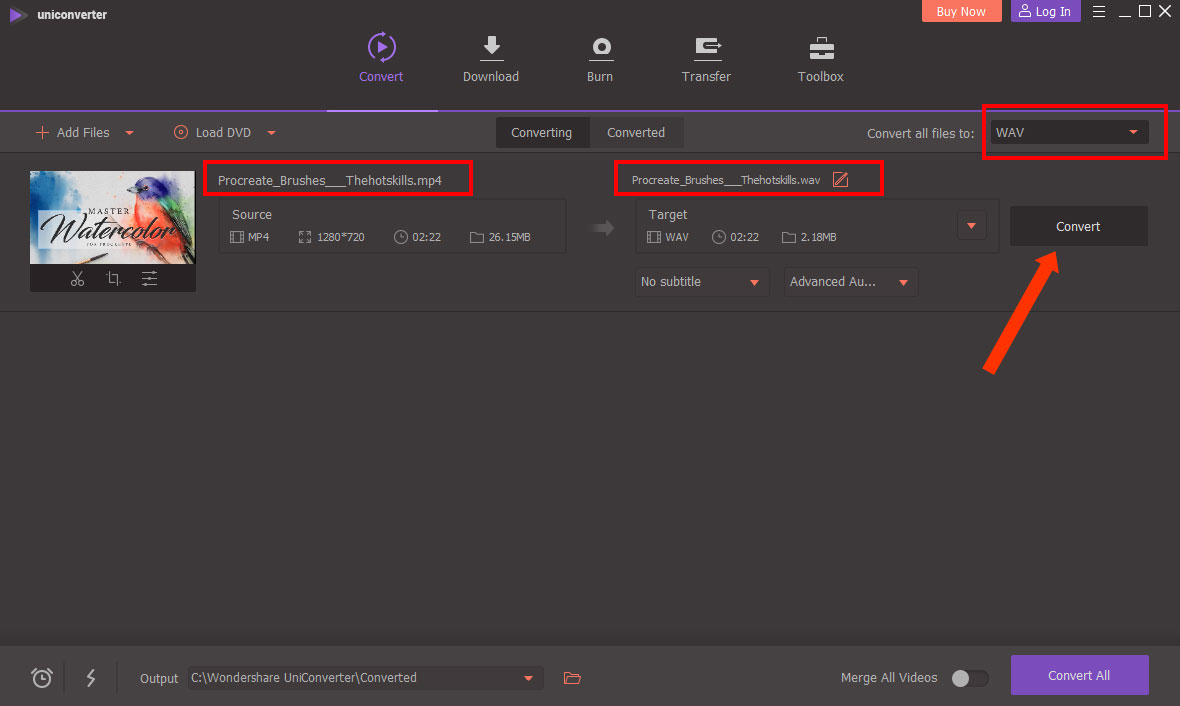 Step 5: UniConvert will not take time to convert. Within a few seconds (as per file size) the WAV file will be available for your use.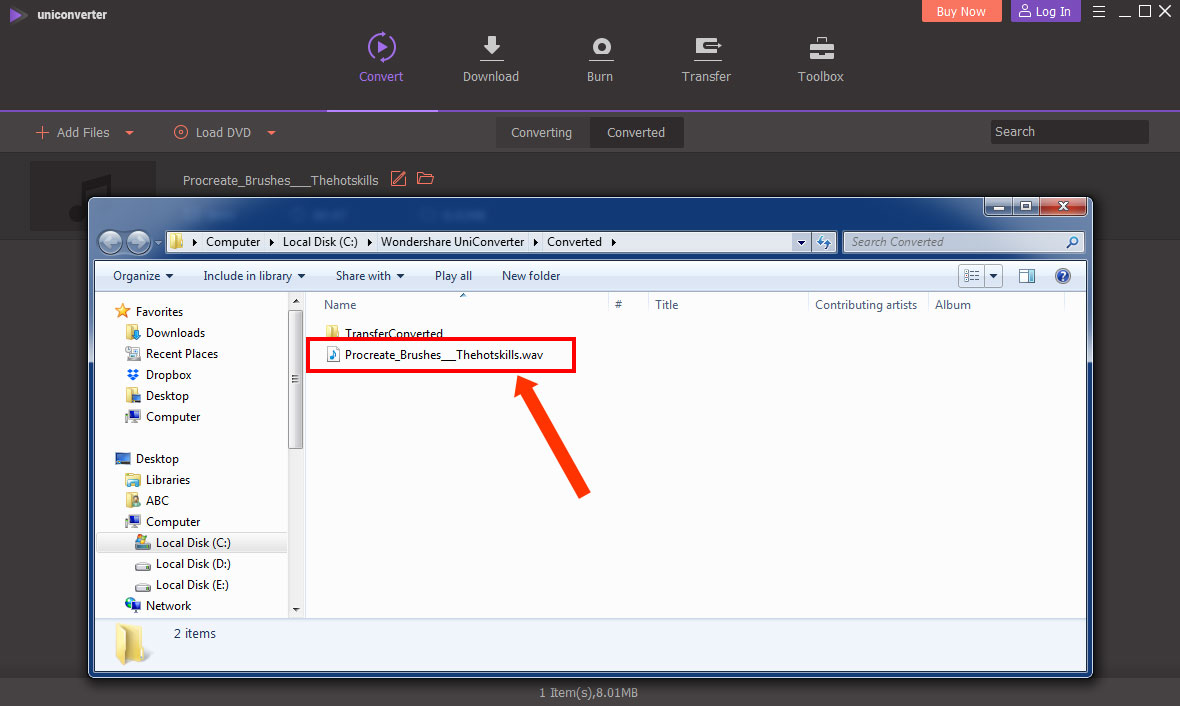 YouTube to WAV Converter – Commonly Asked Questions:
What is WAV format?
A WAV or WAVE file extension is a Waveform Audio file format playable in the multimedia playback software such as Windows Media Player and many other players in the operating system. The file format discovered by Microsoft and IBM and has become a standard PC audio file format. All general sounds in Windows are in the WAV format.
The WAV format is also known as the Microsoft WAV file. WAV is an open (uncompressed) format of an audio file. For this reason, WAV file containing the highest quality of audio as this is an uncompressed format so we can work and listen to every frequency if we use better types of equipment.
How do I convert a YouTube video to WAV?
With the help of WAV file converting tools, you can easily convert YouTube videos to WAV file. There are some tools doesn't allow you to directly convert YouTube video because Downloading YouTube videos with any online/offline device or other source are strictly prohibited and illegal.
Music studios, music production companies or DJs are using the WAV format for audio mixing and music productions. So if you are a professional, then we suggest trying paid tools for better results.
Is WAV better than MP3?
MP3 is a most popular audio form that is why the MP3 format is readily available and downloadable. We usually use the MP3 format for playing songs, streaming, etc.
MP3 is a compressed format of audio, and we can't work or listen to every frequency. But it doesn't mean that you are using low-quality audio. The audio files with the bitrates of 320 kbps or more than 320 kbps have almost original and vibrant sound quality (higher bitrates might have better quality).
Human's ears are not capable of listening to every or tiniest frequency. When engineers compressed the .wav format to make .mp3 in small file size, they compressed only those tiniest frequencies. MP3 files are best with excellent sound quality with lesser file size. On the other hand, 1-minute WAV file size will be 25x of MP3 file size.
If you know YouTube to WAV alternatives
I hope you find the best solutions for your question – how do I convert YouTube video to WAV online. The resources, as mentioned above, are available online for converting YouTube to WAV file. If you know any other and better online tool or website for free, please suggest in the comment section below, and we'll update this post ASAP. Thanks in advance!
NOTE: Downloading YouTube videos with any online/offline tool or other source are strictly prohibited and illegal.