Create high-quality doodle videos using best animated doodles elements. You can use these ready-to-use templates for presentation videos, cartoon videos and YouTube videos.
Here we're sharing best hand drawn, pre-rendered and 4K resolution animation doodle elements packs that you can use in any video editing software like Adobe Premier Pro, Final Cut, After Effects, Vegas Pro etc.
Animated Doodle Elements
Motion graphics template is an awesome way to enhance your YouTube videos, aesthetic intro, gaming videos, cartoon videos, commercials and much more. Engage your audience with these animated doodle elements.
FinalCut ProX Elements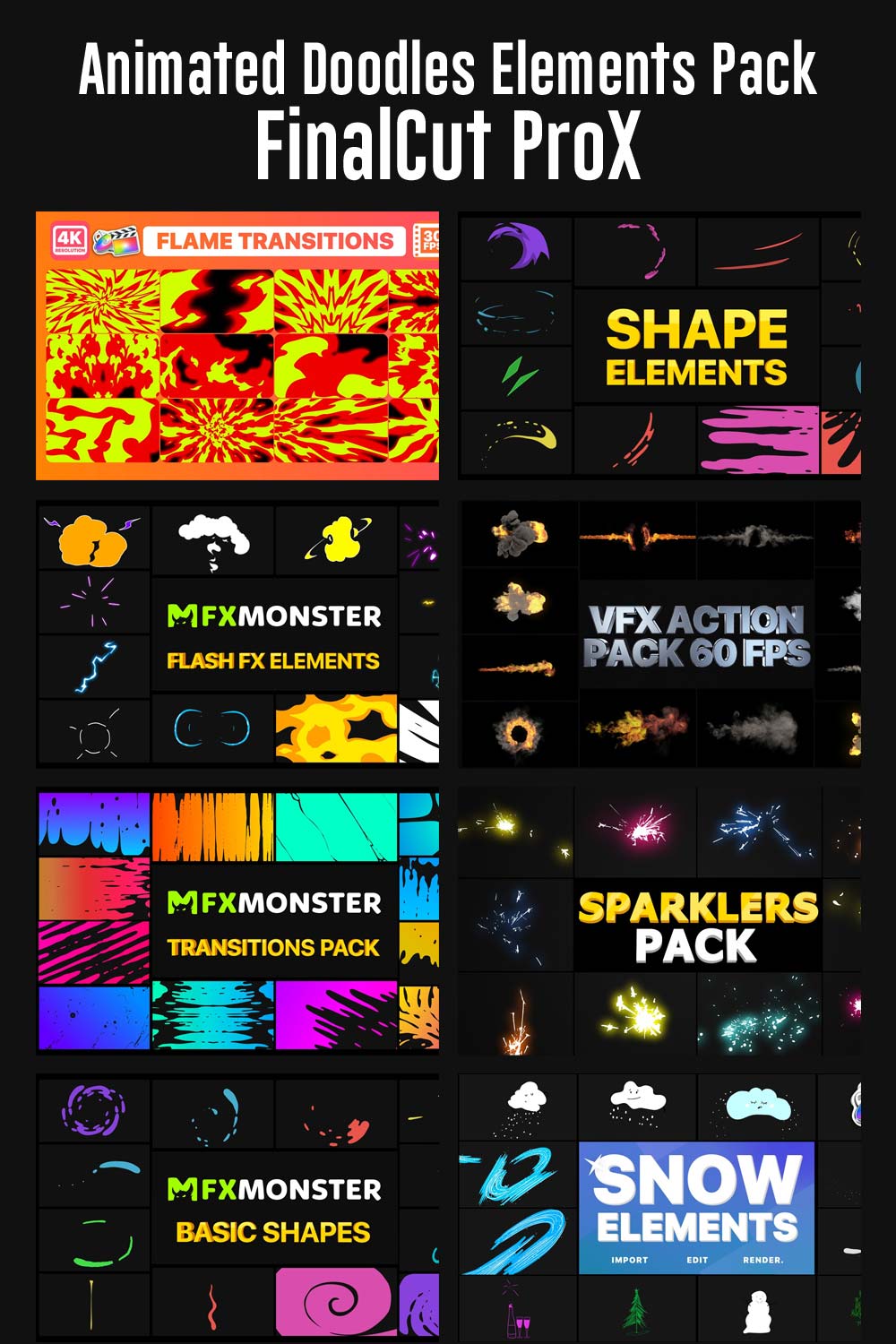 After Effects Elements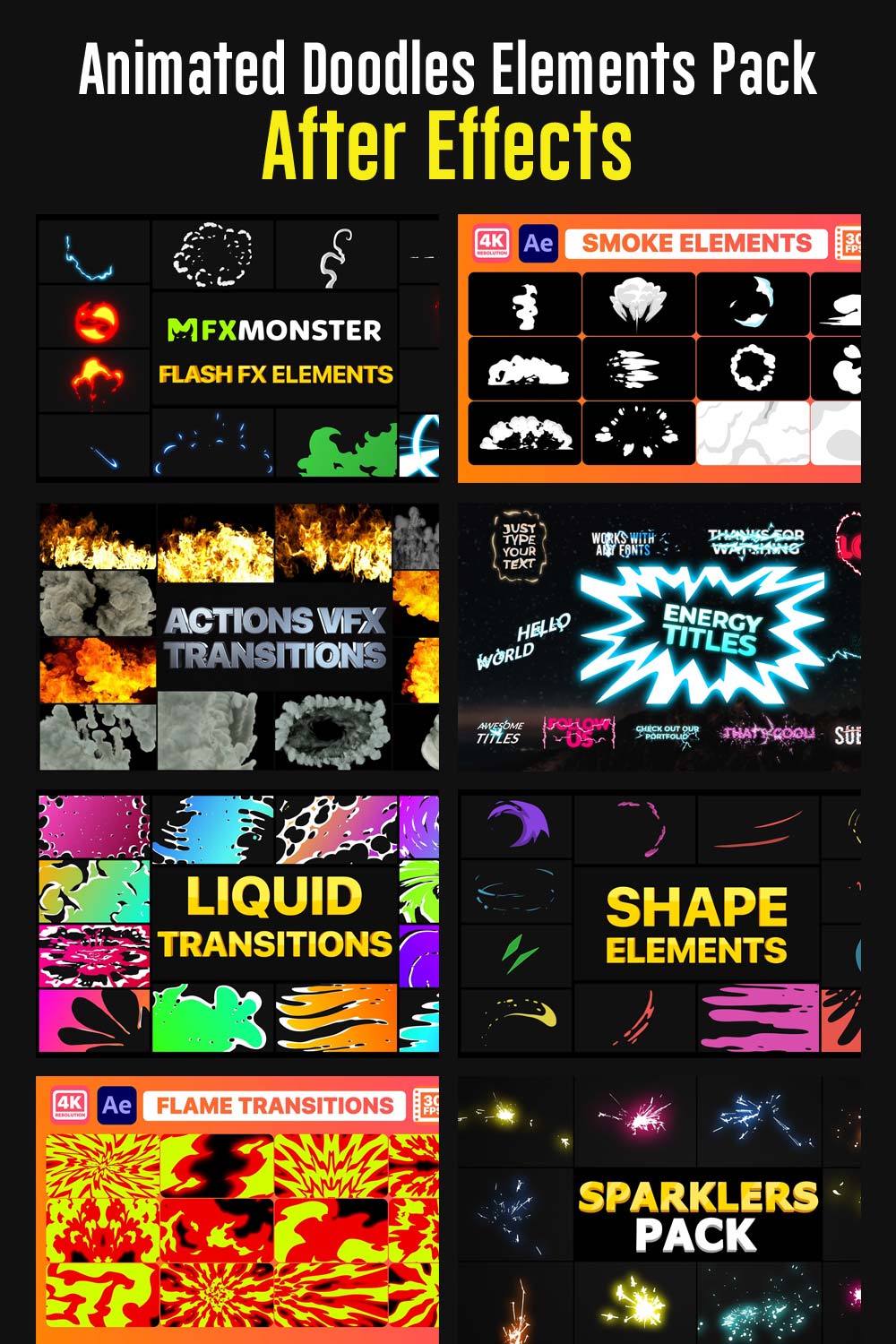 110 Animated Doodles Pack
Doodle Pack is a practical set of types of Doodles. Which helps you in making all kinds of videos such as sports, games, celebrations, educational content and etc. With the help of this collection, you can produce better videos and more effective results in After Effects and Premiere Pro.
We're daily sharing helpful YouTube tips, tools, resources, blogs and much more on Pinterest. Follow us!