Today, we're sharing some amazing YouTube channel name generator tools, tips, and how to pick a YouTube name.
If you are planning to create a YouTube channel, naming a channel is the first preference. The channel name is very important that look like a professional name, brand, memorable, easy to spell, etc.
How to Choose a YouTube Channel Name?
So how do you come up with a cool name for your YouTube channel? Here are the simple tips you need to know before you choosing a YouTube channel name or username.
1. First and Last Name
Using your first and last name for the YouTube channel is one of the easiest ways without using any YouTube name generator. Your name will be good if you're building a personal brand like Gary Vaynerchuk and Marques Brownlee. So people will know you or know your name as a brand.
2. Name with Niche and Topic
If you are creating content for a particular niche or audience (gaming, fitness, cooking, travel, health, yoga, beauty, etc.) so you can add your first or last name with that niche (Ex. Your Name + Fitness).
Including your name with niche and nouns, verbs, or adjectives with niche or name, you can easily create a strong and memorable YouTube name. Here is an example: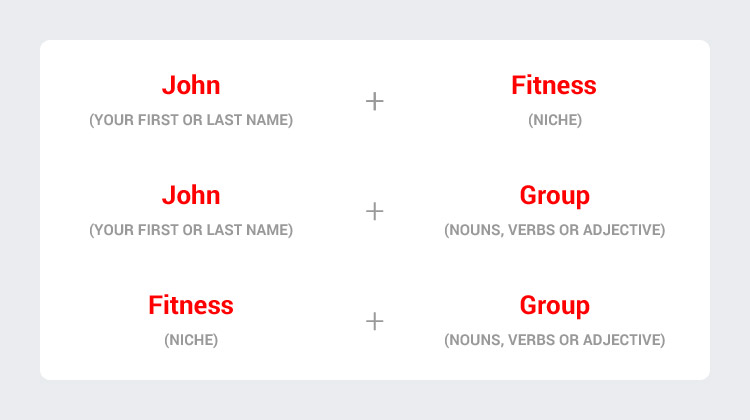 Your First or Last Name + Niche
Your First or Last Name + Nouns, verbs or adjective
Niche + Nouns, verbs or adjective
You can also use a high search volume keyword in your YouTube Name. For example, more than 11 million people are searching for Fortnite related things every month on Google and YouTube.
VidIQ and Tubebuddy are the best keyword research tools for YouTube and what is trending now.
3. Catchy & Sticky Name
Try to make a YouTube channel name memorable. As you know, there are thousands of channels for a single niche, and millions are videos uploaded daily. A catchy name is important to stand out from the crowd, and sticky names are memorable for a long time, so people come back easily.
4. Easy to Spell
Please don't use a difficult word in your channel name, and it prevents people from finding you on YouTube and other platforms. The name should be easy to spell.
5. Branding
Be thinking about building an overall brand, not just on YouTube. On the other hand, you may plan to create a group (Ex. CoolMedia, CoolTV, CoolTutorials).
Pro Tips – for channel branding, you should have these things:
YouTube Logo – YouTube Profile Picture Size & Templates
YouTube Banner – Free YouTube Banner Maker
Intro Clip – YouTube Intro Maker Free Online Without Watermark
6. Final Check
Once you go through the above process and come up with a good channel name, check it on Namechk.com. This website lets you know, and it is available for YouTube, website, and other social media sites. It is important to keep your name the same everywhere.
Still, having trouble thinking of a name? Use a YouTube name generator for more name ideas.
7 YouTube Channel Name Generator for All (Business, Gamers, Vloggers, Girls, etc.)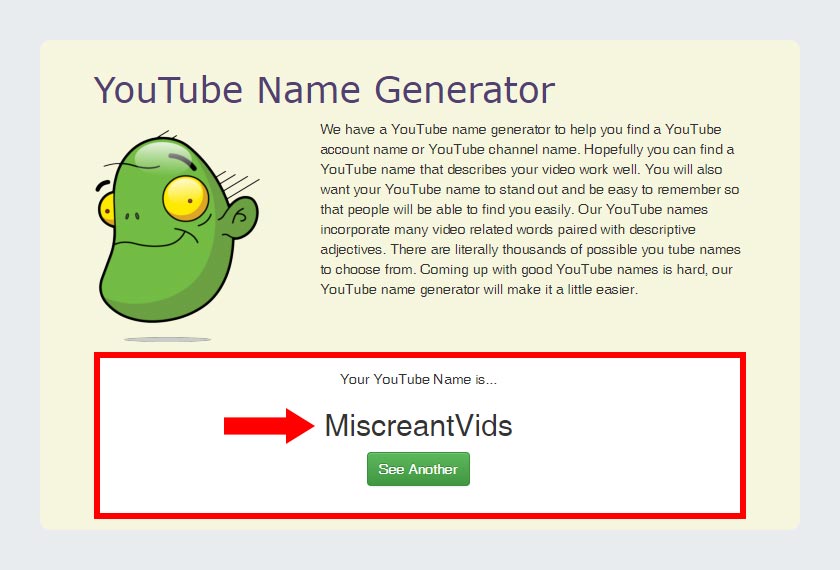 Coming up with a good YouTube channel name is hard, but NameNami makes it easy. This website generates a random name for YouTube without putting any word. The tool is for you if you are a gamer and looking for a YouTube name generator for the gaming channel.
Placeit – Gaming logo maker for YouTube channel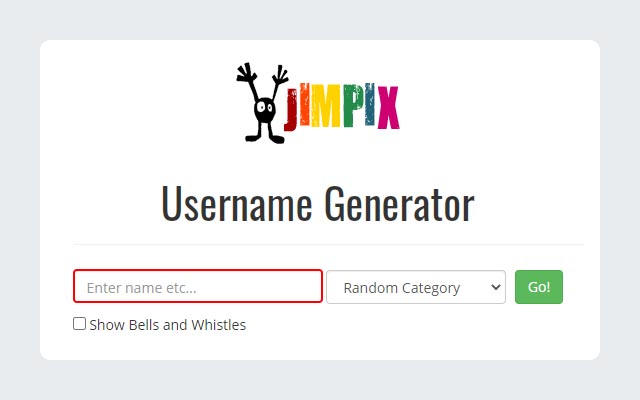 Jimpix is a random YouTube username generator. You need to enter your one word, and this tool generates lists of usernames with different categories. Pick your favorite and proper name from the list. That's it!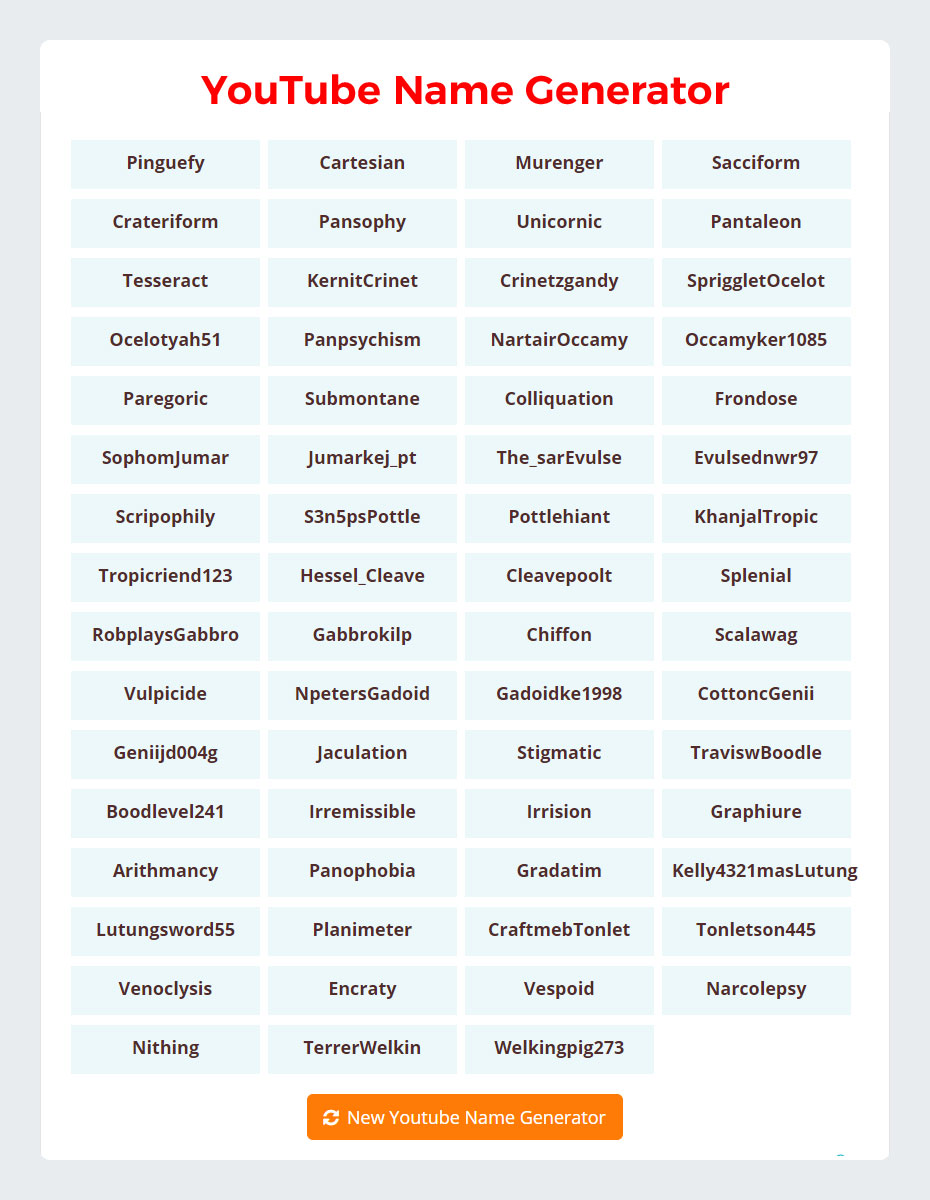 This site offers you a lot of interesting, cool, and unique YouTube names list. You can fix the name's length based on your given the word and generate your username or nickname.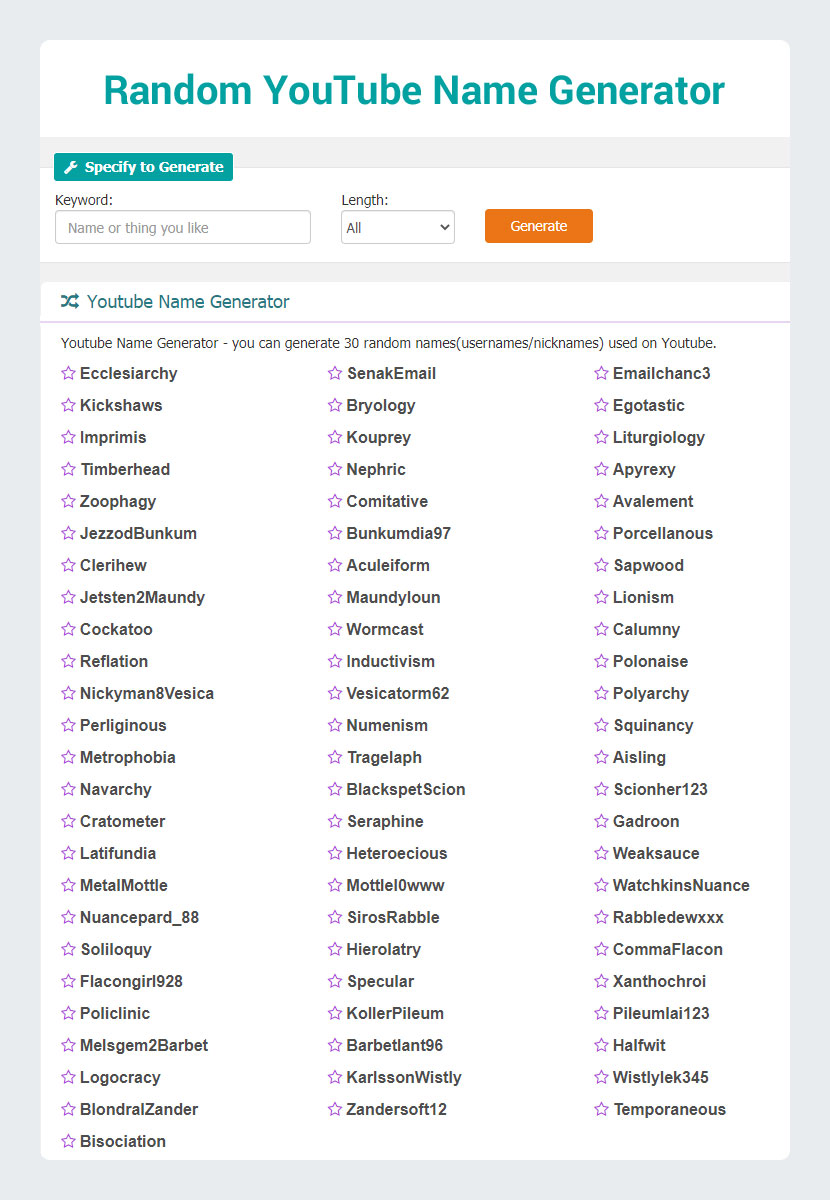 Check out this website for a random YouTube name generator. It will brainstorm a ton of ideas for you. If you want to think you have a completely random name, this site if for you. You can find cool random names that you can tag to your channel.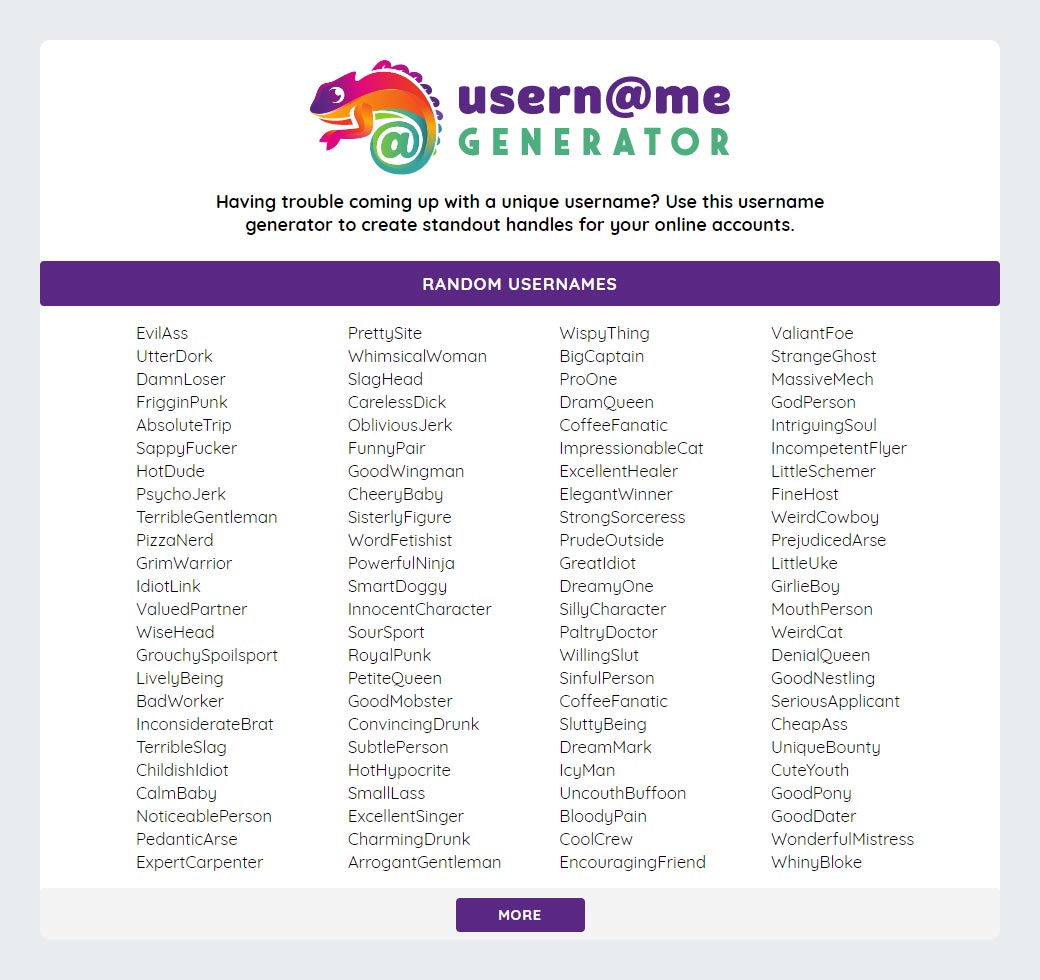 Create a reliable and unique username that standout your online handles. There are endless random username ideas to choose from.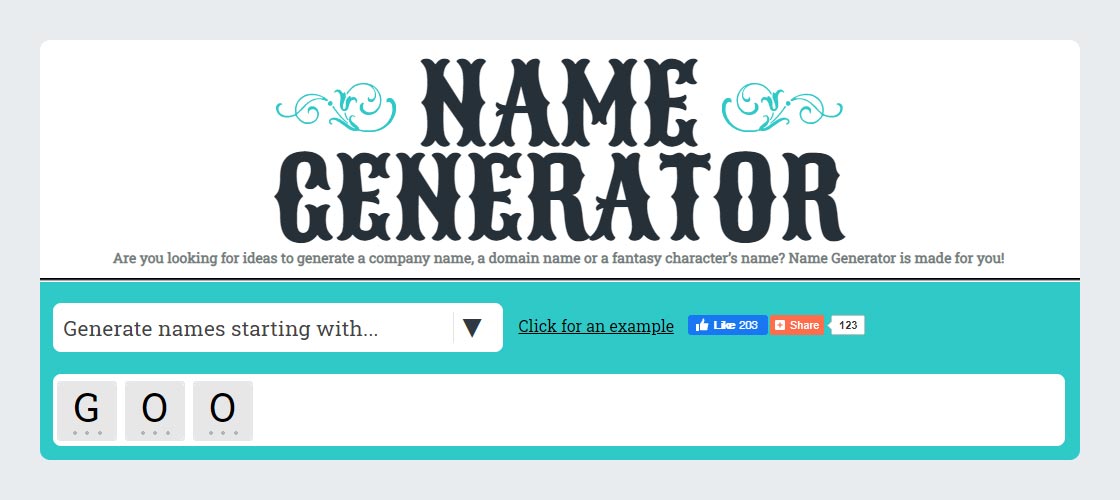 This tool made it easy for you to generate name ideas for your business, company, domain, fantasy character's name. You can start generating names with a single word.
Creative YouTube Channel Names List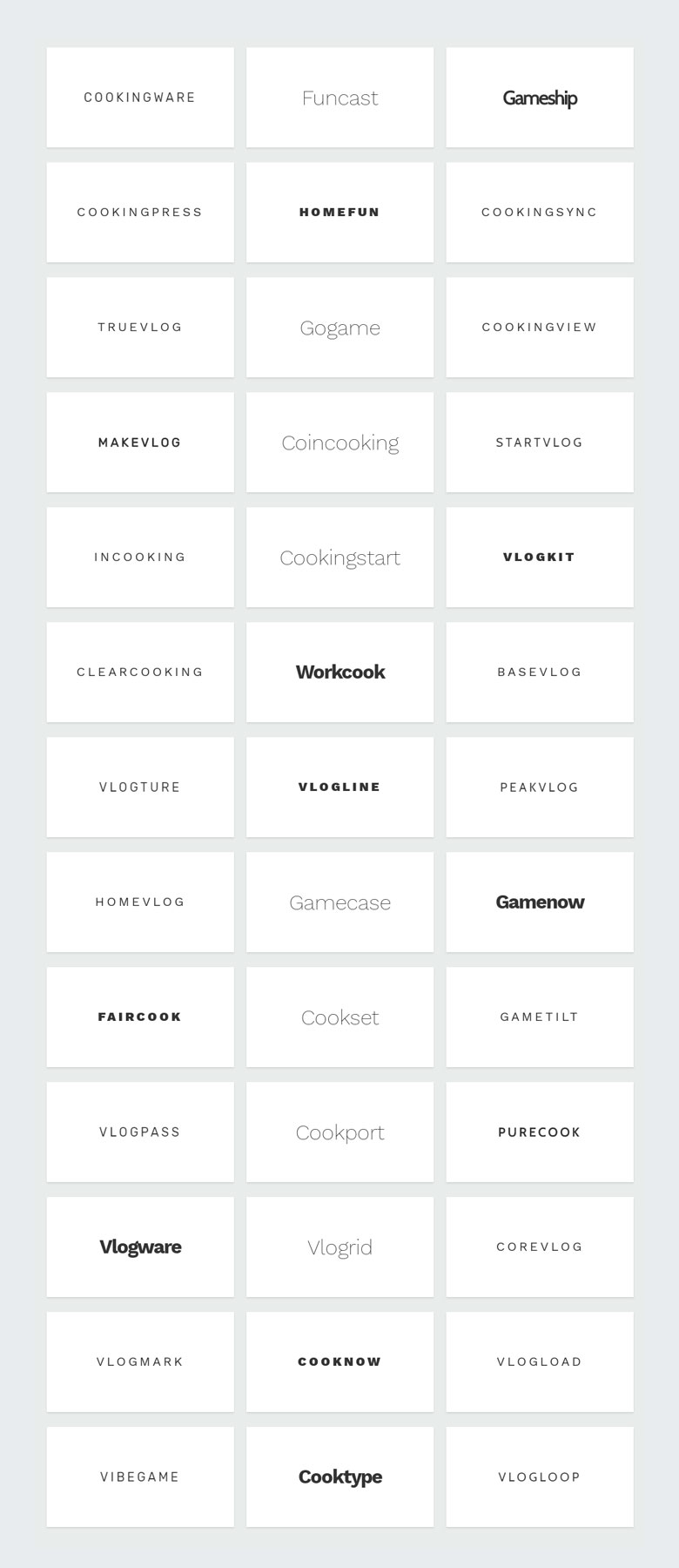 Here is the list of 100+ YouTube channel names available for you to get started.
The above sites help you pick out a domain name and let you know it's available for social media websites.
Once you have brainstormed a few names, the next step is to search for that name on YouTube and filter for channel to see if anyone else has the same channel name.
Namechk is a YouTube name checker that helps you check your YouTube name or username available at dozens of popular social media platforms like Facebook, Twitter, Instagram, Pinterest, etc. The name should be the same on all other platforms to find and recognize you easily.
I hope your YouTube channel name search stops here.
Moreover, once you finalize the name for your YouTube channel, you can create a perfect logo for YouTube at Placeit or check out the list of best YouTube logo makers.
How to Change your YouTube Channel name?
Start creating your YouTube channel, and your first step is to change your YouTube channel name and URL. We already published a step-by-step guide on how to change your YouTube channel name.
Leave us a comment below and let us know which one tool is your favourite for YouTube Channel Name Generator?