All must-have mobile apps for YouTubers that you need for YouTube success in 2021. We've broken down iOS and Android applications into different categories to make it easy for you. You probably won't find a more comprehensive list anywhere on the web.
After finalizing your YouTube starter kit, these mobile apps help you to start, manage, and grow your YouTube channel right on your mobile phone. Also, the apps YouTubers use to creating thumbnails, apps for making YouTube videos, apps to edit your YouTube videos, and all YouTube apps that YouTubers use.
Table of Content:
Camera Apps
Video Editing Apps
Audio Editing Apps
Graphic Design Apps
Channel Management Apps
Live Streaming Apps
Screen Recording Apps
Other Apps
Best Apps for YouTubers (Free/Paid)
Here is the list of Android and iPhone Apps. Let's explore…
Camera Apps
Your native device camera has limited features. These apps will definitely up the level of your photo and video shooting for your YouTube videos. The YouTube apps free to use, but you can unlock the premium features by subscribing to their premium plans.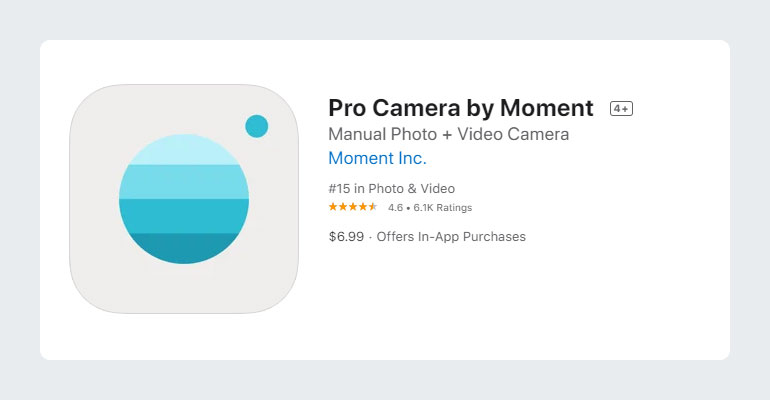 Pro Camera app will help you to get the maximum benefit from your camera. It gives you full control over your photos and videos and advanced audio controls.
You can capture the cinematic video for your YouTube channel. The slow shutter mode and time-lapse mode also available in premium features.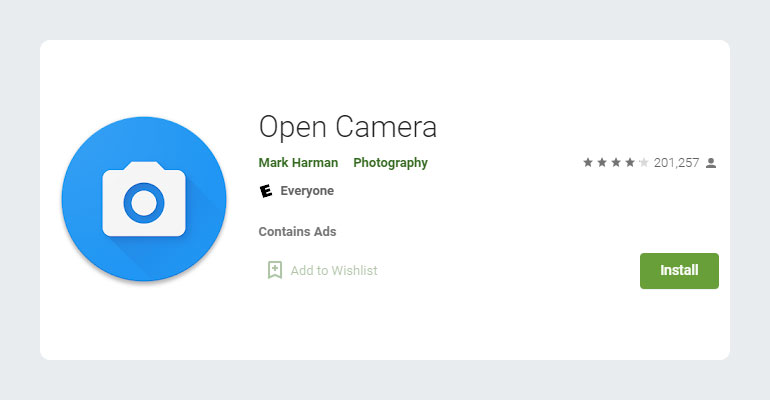 Open Camera is the best YouTube app for android phone to replace the native device camera. It gives you lots of other features that your phone camera can't provide. If you are creating Photography or Travel related to YouTube video, you love this app.
Filmic Pro is the most advanced cinema video camera for mobile YouTubers. This app is perfect for filmmakers, musicians, vloggers, newscasters to shoot in true LOG gamma curve with HD & 4K resolutions and have very advanced features. The app is available on both iOS and Android platforms.
Video Editing Apps for YouTubers
Before creating videos, everyone searches for what editing app do YouTubers use? Here are some best video editing apps for YouTubers. If you want to make professional and high-quality videos, we recommend apps for YouTube videos.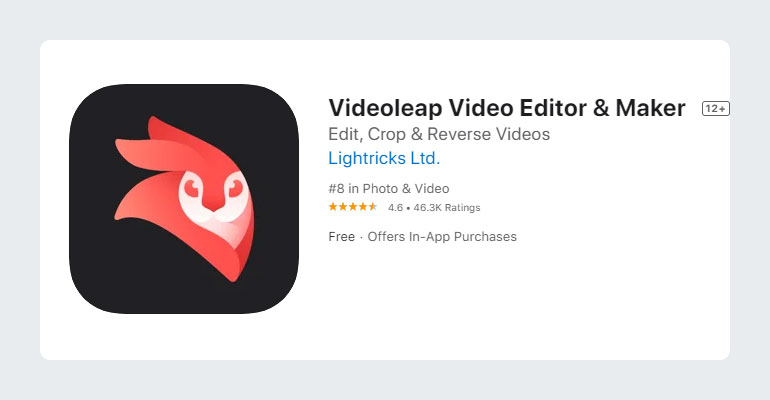 VideoLeap loaded with powerful high-end editing features app for YouTube videos. Beginners and casual users can create videos for YouTube & Instagram with pro-quality video editing tools. You can find beautiful filters, video & sound effects, green screen, keyframe animations, and non-destructive video editing features.
The main key feature is an intuitive timeline with zoom for frame-by-frame precision. You will also get more than 100 sound effects, dub audio, voice-overs, and full control of audio volume.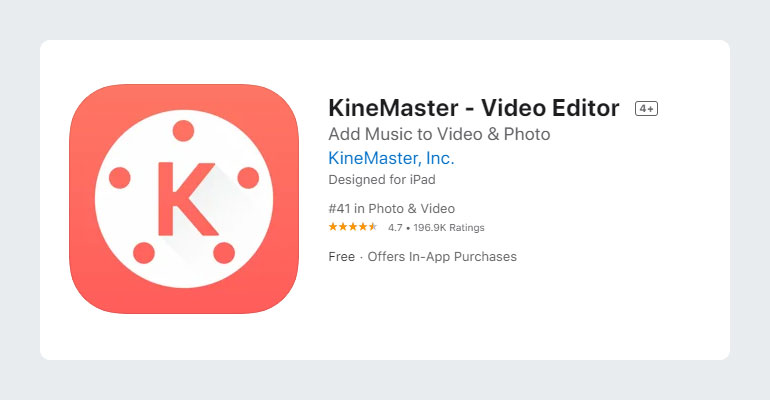 KineMaster is one of the best & free video editing apps YouTubers. This app is perfect for beginner to expert level of YouTubers because it's an easy-to-use, loaded with powerful tools, and full-featured video editor.
You can trim, split & crop videos, enhance video footage with color adjustment tools, control speed for time-lapse & slow-motion effect videos, and export in 4K 60 FPS resolution. You can unlock thousand of premium assets and access the KineMaster store by subscribing to the premium plan.
If you are a mobile YouTube, you must check this app.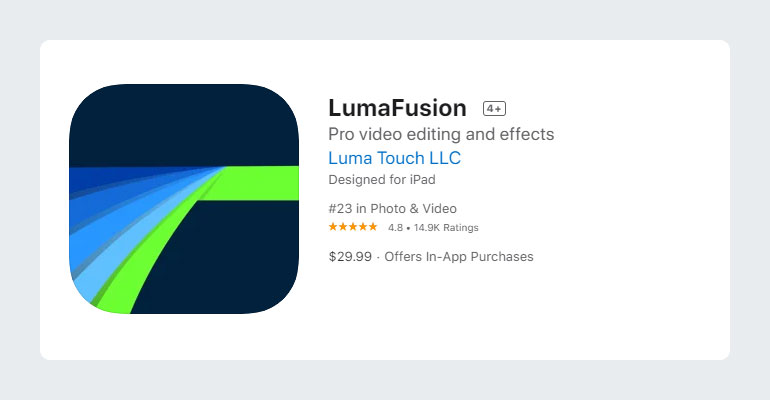 The most popular mobile video editing app for making YouTube videos for iOS users only. LumaFusion has an elegant user interface (UI) similar to YouTube video editing software. You will find an intuitive timeline, powerful features, and everything you need to create videos for YouTube, Instagram, or content marketing purposes.
You can add layer effects including chroma key, blur, distort, unlimited keyframes to animate any effect and colors with powerful color correction tools. You can also include color LUTs like FiLMiC deLog. Once you use it, you will find there are many more exciting features.
Audio Editing Apps
You probably search, what app do YouTubers use to edit and mix audio files. There are many apps for YouTube videos that help you with audio editing but here are the best and recommended app by experts that we find useful for mobile YouTubers.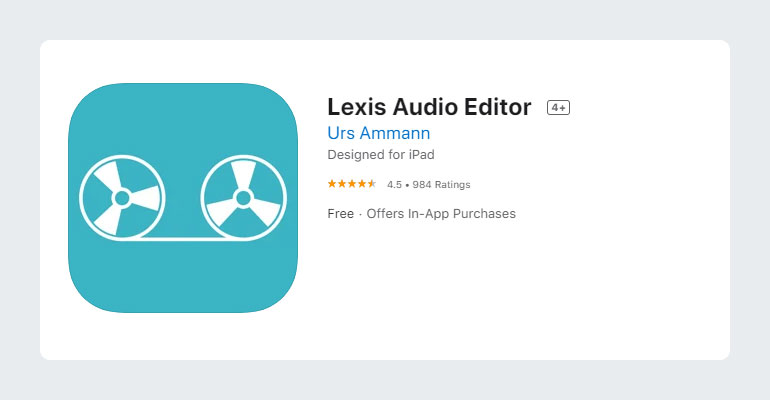 Lexis is a free audio editor, mixer, recorder, and player app. You can import MP4, 3GP, 3G2 video files and export MP3, WAV, Flac, M4A, AAC & WMA audio files. You can also trim, fade in & fade out any audio file. It also controls noise reduction and normalizing.
iOS users directly import and export to iCloud. Lexis has an excellent rating and reviews on the web. The app is also available for android users.
Graphic Design Apps
Many online YouTube banner makers, YouTube thumbnail makers, and YouTube logo maker tools available for desktop users, but what apps do YouTubers use for graphic design. Here are the best YouTube apps for designing creating graphics for video marketing.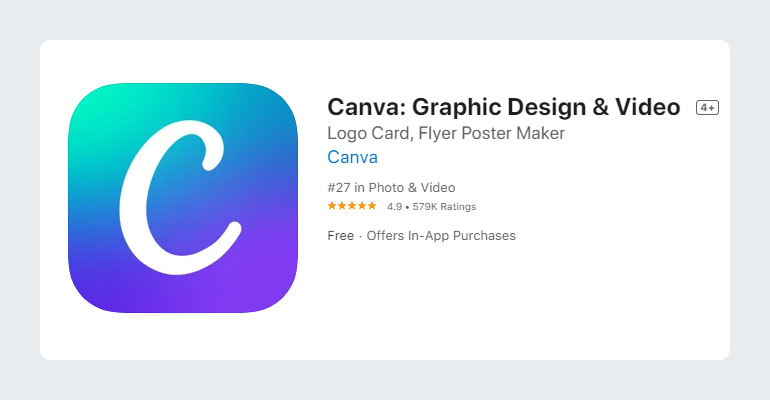 Canva is a simple and user-friendly mobile app to create professional video thumbnails, channel art design, and other required graphics for your YouTube channel and video marketing. Canva has tons of ready graphic design templates, stock photos, elements, beautiful font, and much more.
It's the most popular app among content marketers and graphic designers. It helps you making beautiful graphics for YouTube, Instagram, Pinterest, and content marketing with any design experience. Canva is also available for android and desktop users.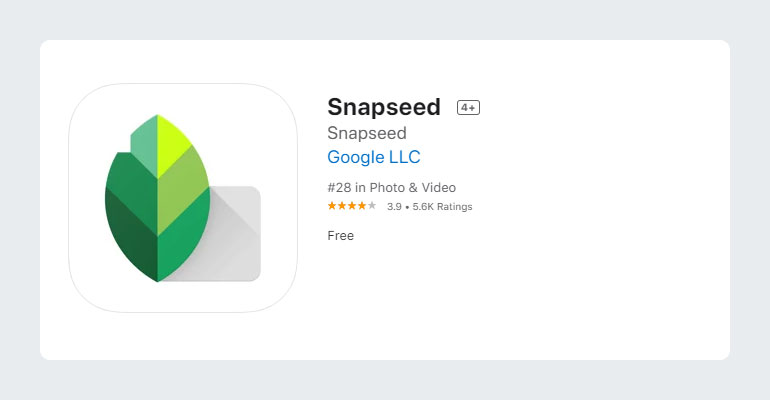 May you already knew about this app because many content creators recommend this app on YouTube. Snapseed is an app that every YouTuber needs on their devices. It is a complete and professional photo editor developed by Google.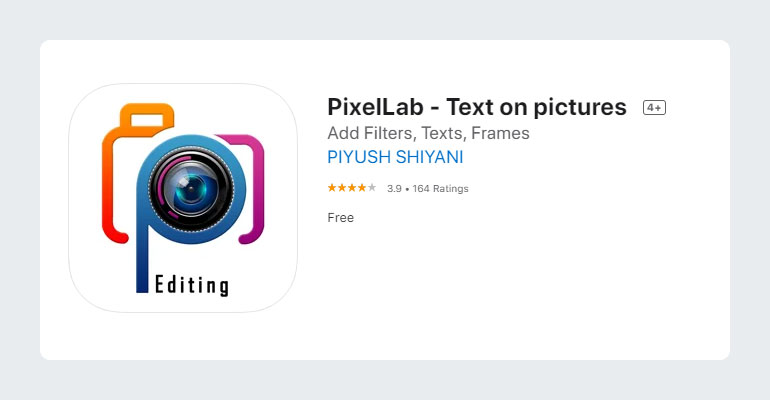 PixelLab is the best android YouTube app for photo editing. It helps you to add text to your images. You can add multiple texts, 3D text, text effects, text color, different font types, and stickers. You can also remove green or screen and solid color background easily.
If you love creating memes, quotes, and stunning graphics for content marketing, you will love this app. PixelLab has an excellent user rating and reviews on PlayStore.
Channel Management Apps
The channel management apps are most important for all YouTubers. These are free apps for YouTube channel performance and growth.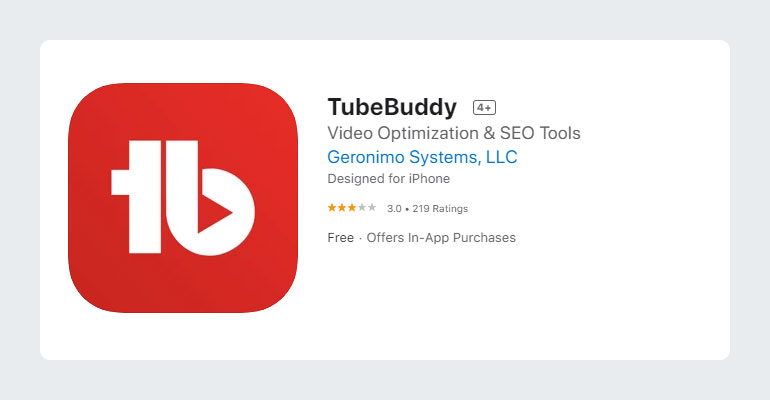 TubeBuddy allows you to do advanced keyword research for your videos to grow fast. It gives a lot of other functionalities to help with the growth of your YouTube channel and management. You can check the stats of your and other YouTube channels.
All YouTubers must have this app on their mobile device. They also have a browser extension for web users to install in your Chrome and Firefox browsers for keyword research. You can also check our previous for the best keyword research tools for YouTube.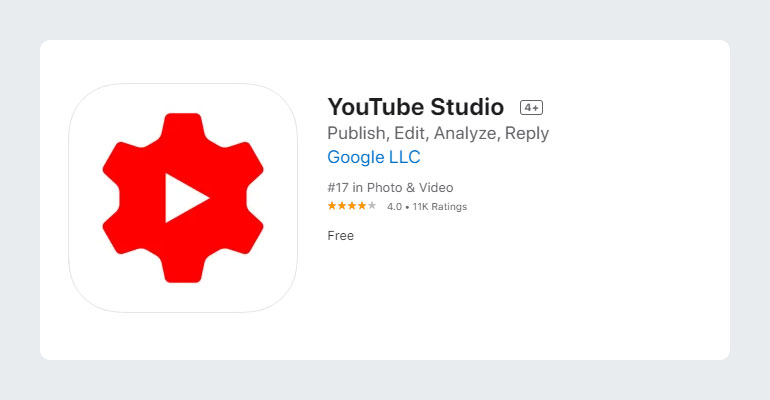 YouTube creator studio app helps you properly manage your channel. You can see YouTube analytics and how your channel is performing overall with this app. YouTube creator studio mobile is more convenient because you can easily access detailed analytics, optimize your videos, moderate your community, and manage your channel.
You can use the YouTube creator app to upload a thumbnail, change a video title or tag, and tweak a video description (the metadata). It would be best if you had apps for android and iOS.
Live Streaming Apps
Live streaming from mobile phones is on the rise. If you want to grow your YouTube channel and have the ability to entertain your community, then going live is the best option. Here are the excellent mobile streaming apps for YouTube videos and perfect for any streamer looking to grow their mobile content.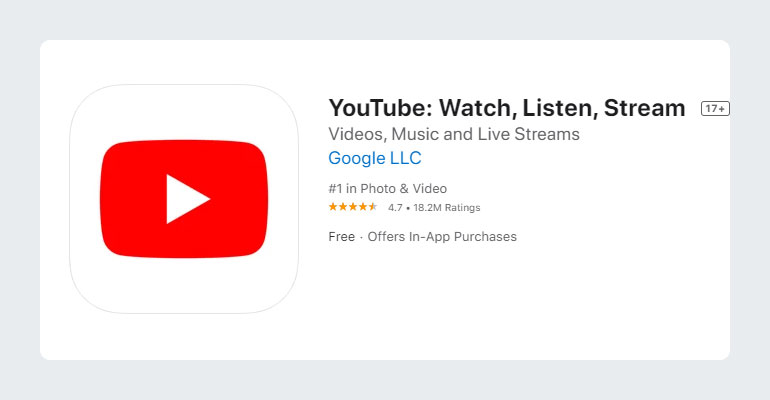 You usually use the YouTube app to watch videos and listen to music, but you can record and stream with the official YouTube app without needing any additional encoding software. If you already a mobile YouTuber, it is the most comfortable way to go live on your mobile phone.
To live stream with the YouTube app, you must have 100+ subscribers. You can find more details about how to enable live streaming on YouTube help.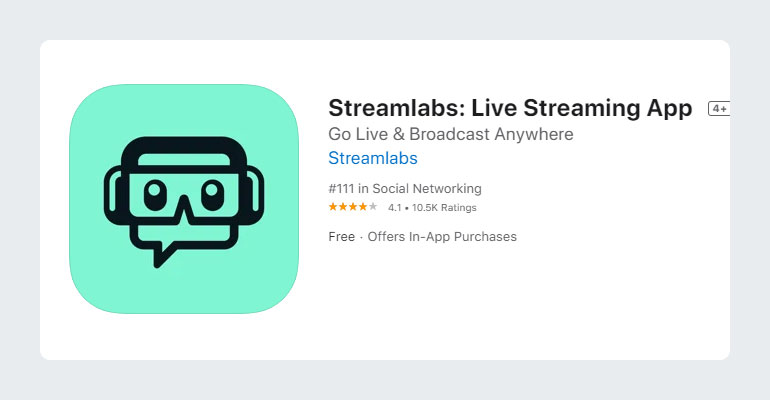 Steamlabs is an all-in-one free broadcasting app and streaming tool for creators. You can go live on video streaming platforms like Twitch, Facebook, YouTube, and more. You can personalize your streams and share your phone screen to stream your mobile game.
One simple, featured-packed streaming app that you need to stream. You will some free stream overlays that give a professional look when you stream on your favorite platform. You will also have more apps that give you more control and new ways to interact with your audience.
Streamlabs app is available for free for Android, iOS, and Windows users.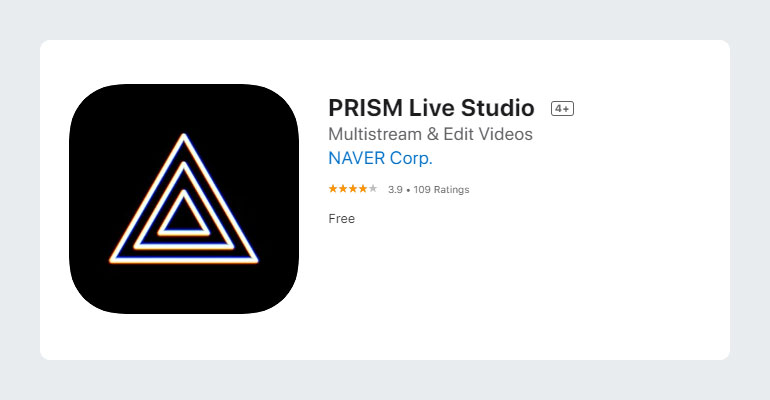 Prism Live Studio is a video maker app and allows you to create engaging live streams with beautiful effects. You can add emotion stickers, images, music, background filters, and interactive effects while streaming.
You can stream your mobile screen in real-time to multiple social networks at the same time for free. You can also chat stream on the same screen and interact with your audience.
Screen Recording Apps
The most frequently asked question is, what do YouTubers use to record videos? If you are already using any screen recording software for YouTube videos and want to start recording your mobile screen, here are the best recording apps for YouTube. These free YouTube apps help you to record high-quality videos.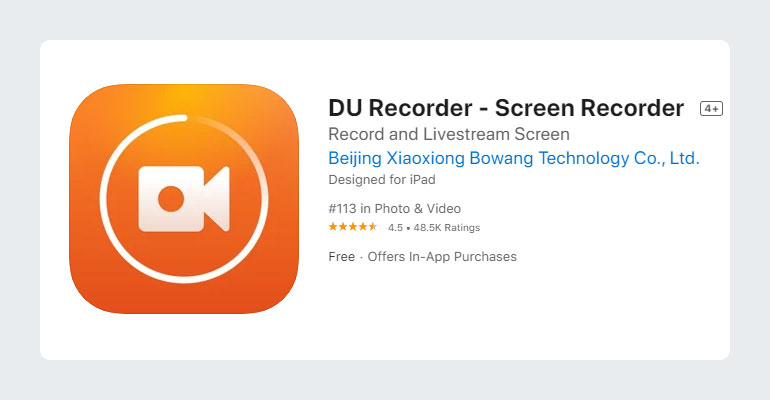 We already shared the above video editing apps and live streaming apps for YouTubers. DU Recorder not only records your screen but also allows you to create a live stream on multiple platforms with 1080p and video editing for YouTube videos.
It's an all-in-one recorder app for YouTube, provides a stable and fluid screen recording to record popular mobile game videos. You will never be asked what screen recorders do YouTubers use after using the DU Recorder app.
Moreover, it supports Audio Recording and FaceCam Reaction.
Record it :: Screen Recorder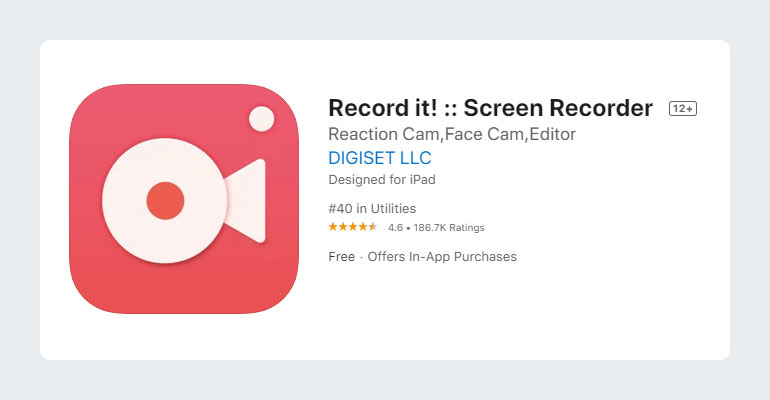 Record it is a screen recorder and video editor app for both Android & iPhone users. It allows you to record your gaming videos, tutorial videos, training videos, or demo videos. After recording your favorite video, you can enhance the video quality with the video editor.
You can FaceCam reactions and personalize with shape, position, and size. It allows you to record audio-only commentary for your videos. You can directly share to YouTube for easy and fast exporting.
It also allows you to export your recording to your computer and phone for further video editing.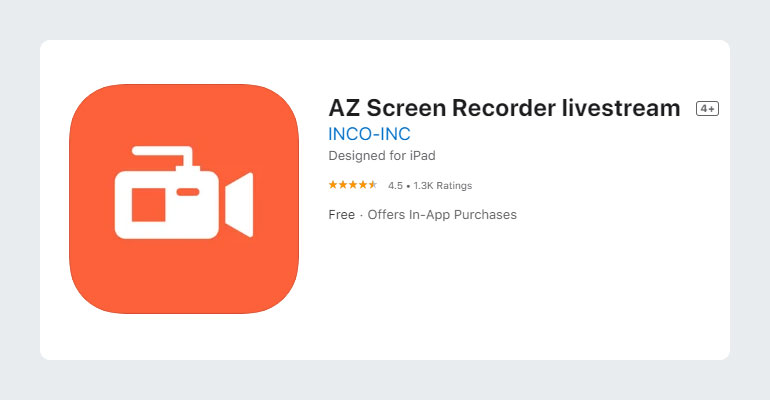 A simple and easy-to-use YouTube recorder app to record screen, audio, favorite games, video call, tutorials, or anything you want. You can also live stream to YouTube and Facebook with this app. The app is famous for screen recorder YouTubers use.
You can access all functionalities by subscribing to their weekly, monthly, or yearly plan.
Other Apps
There are more best free apps for YouTubers, which helps to get success fast.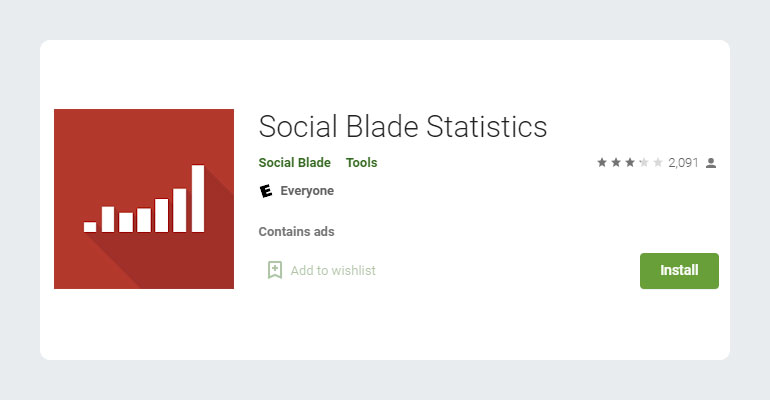 With the Social Blade app's help, you can track your channel or your favorite any other YouTube channel stats. You can check overall statistics, including views, subscribers, monthly or yearly income, and channel performance.
Download this app if you want to know who are the top 50 YouTubers by subscribers in the world. Social blade statistics is available for android, iOS, and web users.
If you love numbers and statistics and want to know some impressive figures and facts, you must check our previous YouTube statistics post.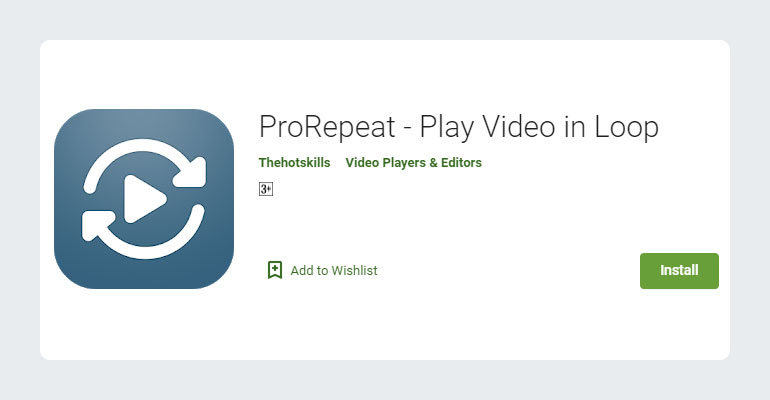 ProRepeat is a simple app that allows you to watch or listen to your favorite videos on Repeat without pressing the replay button, advertising, and any interruptions.
Some YouTube videos have informational content that you want to take notes on, and the ProRepeat app can help you. Another exciting feature is, you can check email, other social media apps, or do any other tasks while watching videos with this app.
Final words
I hope you love the above Android and iPhone apps for YouTubers. Please share your favorite app name in the comment section below. Also, let us know the app name that needs to be included in the above list.