YouTube is a renowned platform to share and watch videos. YouTube videos are highly enjoyed and appreciated. Nowadays, many youngsters have become a Youtuber and influencers. The ideas for YouTube videos are generally common but are presented in different ways. YouTube video ideas are strongly followed by many others who view the contents. They take inspiration and create their own video content. People try to come up with unique video ideas, to increase their content views. But now, people are searching for the best YouTube alternatives, because they want some variety in content.
List of Top YouTube Alternatives Sites
Today's era is all about being in limelight and fame. Social media has made an outstanding contribution to the same. Youngsters are fulfilling their desires of acting and whatnot, through their YouTube channels, every youngster is aspiring to become a Youtuber, they are coming up with some amazing ideas for YouTube channels, all is good but still, YouTube is now losing its charm. People are searching and appreciating sites which are YouTube alternatives.
Although it is a fact that it is YouTube which originated the theory of creating and sharing online content. It was appreciated a lot, but recently we have been witnessing some more trending sites like YouTube coming up the way and are equally applauded. There are many new concepts and ideas for YouTube channels, people are actually investing proper time and energy in creating YouTube videos and other materials.
The listing below is some of the best YouTube alternatives 2020.
YouTube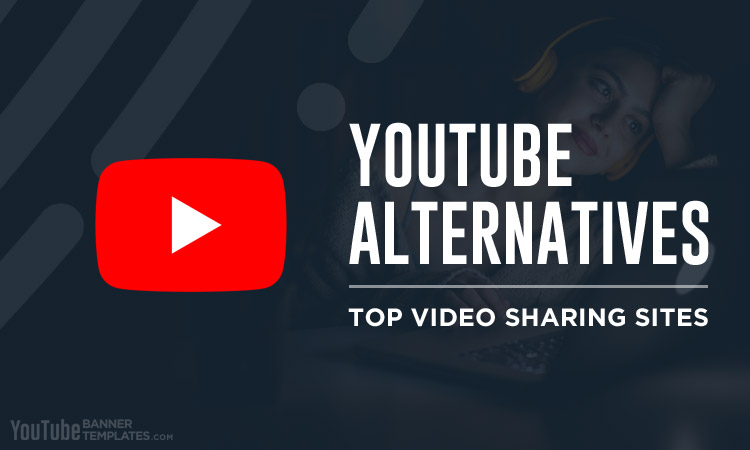 YouTube is one of the most popular video sharing website which enjoys a worldwide fanbase of viewers and users of all the sets of demographics. Whatever topic drops in your mind, you can easily find all kinds of related stuff to that topic on this unique user-friendly social platform. Users have a golden opportunity to earn name and fame by uploading unique content on this amazing video platform.
Daily Motion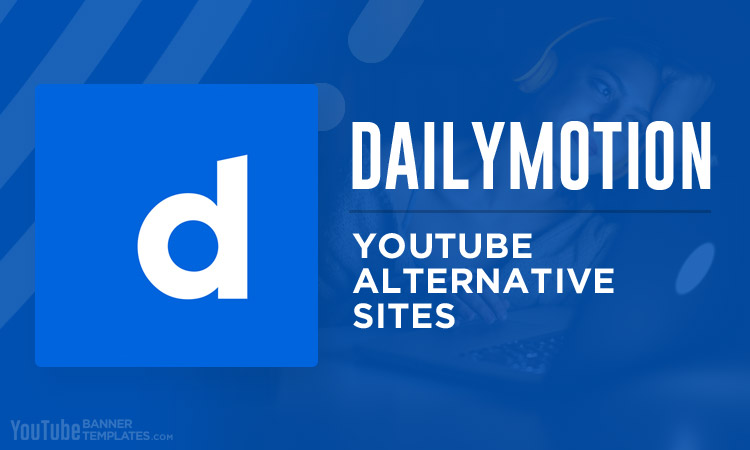 This is a video sharing website, which originated in France. It is much like YouTube as it is about video streaming, along with the Daily Motion's original matters and content which is created under the banner of this website i.e. Daily Motion studios. It includes fewer rules and regulations for upload videos and deleting the content if compared with YouTube. You will get some High quality and professional kind of videos if you are live streaming in Daily Motion.
Vimeo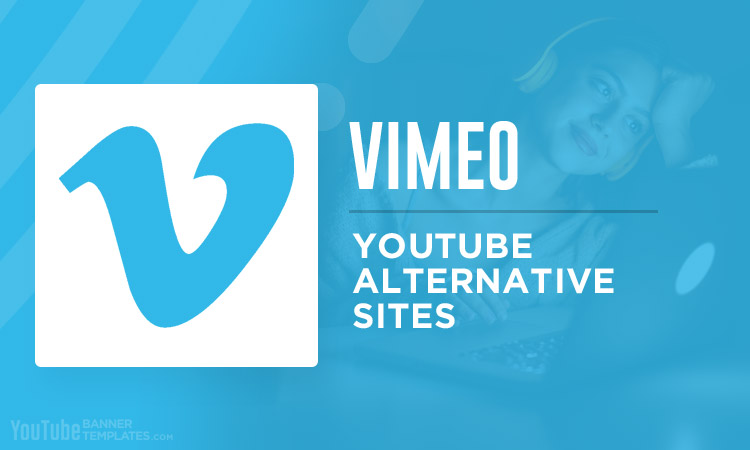 Vimeo is the best option if you are searching for an alternative to YouTube. This is a platform meant for those who believe in giving and receiving some classy and high-quality content. It does not keep popping up the advertisements in the middle of the videos and also does not have disturbing elements during the videos in the background. This simply means that you can enjoy some quality content, peacefully.
This website is not competing directly with YouTube, neither it is involved in any sort of face-off with the other websites. It is for sure, the best YouTube alternative for creators as it encourages quality work and creative creations.
Vevo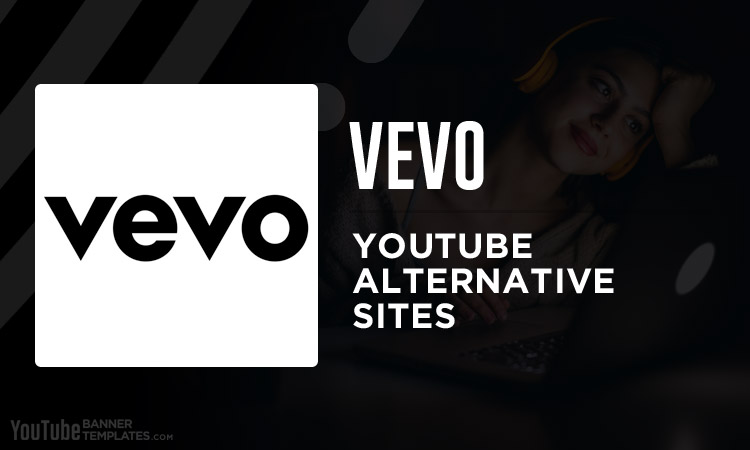 If you are more of a music video lover kind of viewer than this streaming website is meant only for you. Vevo is a platform for each and everyone, who loves creating, uploading and viewing musical videos. This will for sure, become your go-to website. The best part about this website is, that it has a huge warehouse full of music videos. Literally, you can get any music video with just one click. All you need to do is, visit this web site's homepage and here you are! You can watch all kinds of music videos here in almost every language.
The content creators of this website are amazing, they have some real fun and pleasure for the viewers, who love music videos. Watching videos on this website is a treat to your eyes and food to your music video's appetite. It is a treasure for those who want to enjoy such a genre of videos endlessly.
Veoh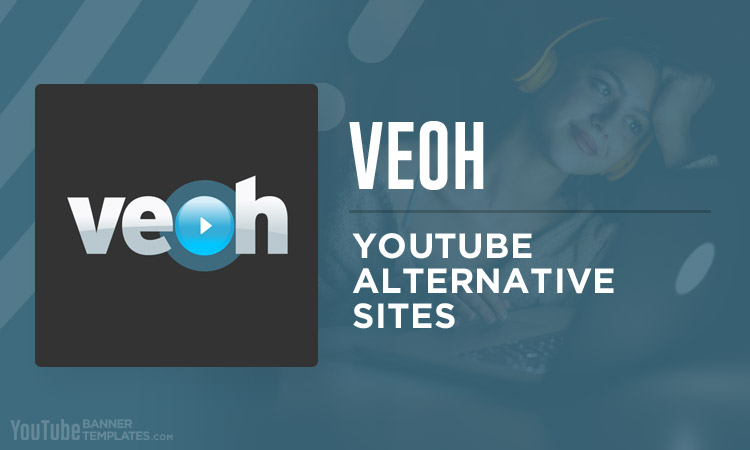 Veoh is a platform for showcasing and streaming good quality videos, which provides a clear interface for the potentially a huge number of users. The best features of the website is, the content creator can upload videos upto any length. There is no bar decided by the website, to control the creator's creativity.
Also, this website offers users with many social platform features which lack in many other sites. It allows and helps you to share your video with your friends and acquaintances. It also helps in increasing your popularity because as much as the video will be shared and liked, your popularity and fame will increase. With every new viewer of your content, you move a step closer to gain more appreciation and love. It is indeed a perfect alternative to YouTube.
Twitch.tv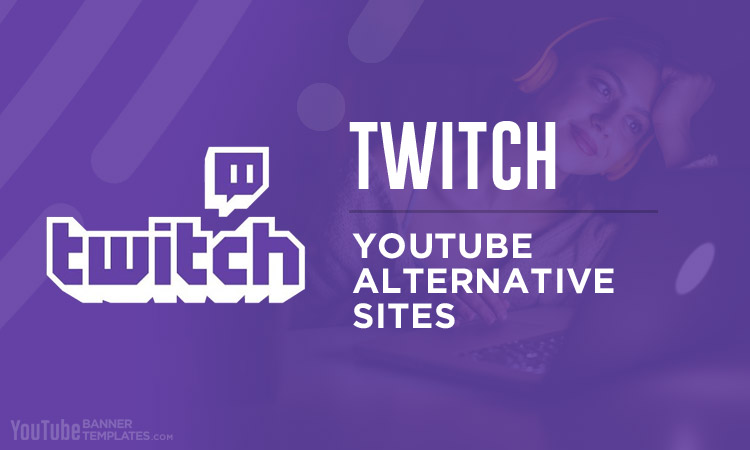 This was initially started as a mere concept, but gradually it gained much acceptance and popularity by a plethora of viewers and users. This platform is one of the favorite options for content creators. Twitch allows them to showcase their talents and creativity and gain popularity and appreciation.
It is a platform which is a blessing for the gamers, because it has a strict and unique rule, that only gaming content will be uploaded. It is a website loaded with some of the best, entertaining and amazing games of all time. This is not meant for any other kind of content lovers but, it is a paradise for the content of gaming and gamers.
Metacafe

It is an amazing competition for YouTube, though it has a limit of 90 seconds for the video. The videos found on this platform are appealing and attractive. It is a community-based YouTube alternative. If you are someone who demands a completely logical and "no-nonsense" experience, Metacafe is the best available option to go for. It attracts around 40 million unique viewers. It might not have a huge viewership as compared to other sites, but it makes sure to provide content which is classy and garbage-free. If you want to view some sensible kind of videos, then this website is your savior.
Facebook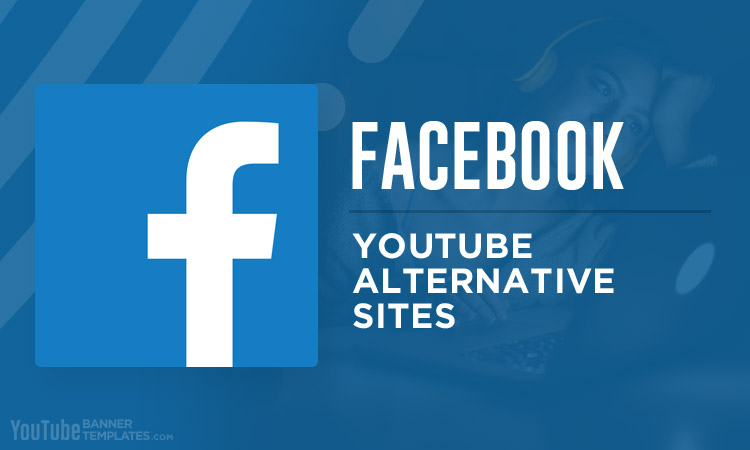 Facebook is something very common and popular platform. It has been acquiring this position for a long period of time now. It has been enjoying a variety of users for long terms. It has a feature of posting videos and sharing likable content apart from socializing with friends and family.
YouTube and Facebook, both are the most popular platform of our nation and enjoys a worldwide fan base. If talking about searching a YouTube alternative, Facebook is all set to grab the place. It offers users many updated and unique features. It has a unique user-friendly interface. It is more likely to get huge popularity because apart from uploading and viewing videos and other stuff, it helps you to keep a connection with your acquaintance.
Instagram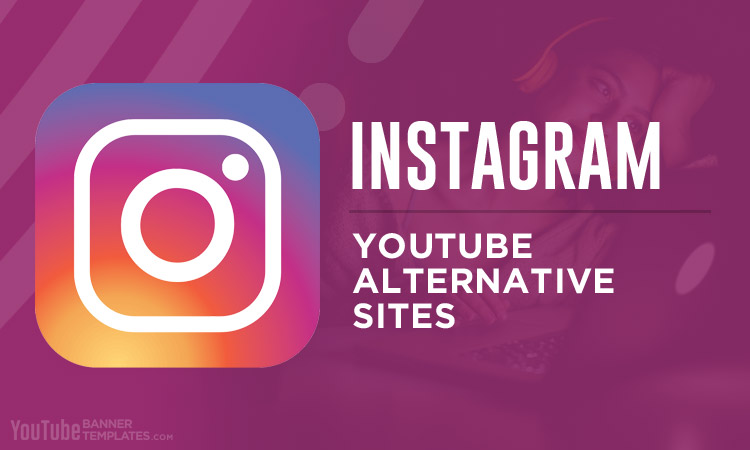 It is no doubt, one of the most used social media platforms, worldwide. It has gained a great list of followers and appreciators. Instagram usage is growing rapidly among the millennial demographic. It allows you to share as many videos and photos, you wish to upload. It also has the feature of texting and talking to your loved ones. It manages to send voice messages and wide range of variety of contents.
Many YouTubers and bloggers have started considering this platform to be the best, to showcase their unique and high-quality content and gain huge popularity. They keep on updating the viewers with more contents and enjoy the appreciation. It is a tough competition for YouTube.
Twitter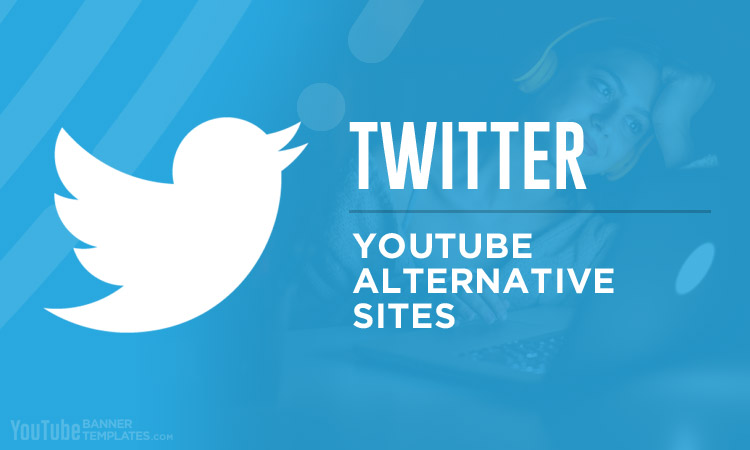 It is indeed one of the greatest man-made, technical platforms, used for interaction and uploading videos and other related content. The only problem with Twitter is, it is not accessible to a greater number of people. The masses are not into this platform. Not many of us know exactly how to make use of this platform and this is the reason why we turn out to be a threat to it by misusing them. Apart from that, if we talk about getting some good YouTube alternative, we must take this website into consideration. It is a best and unique social media platforms, which provides good content for users.
Flickr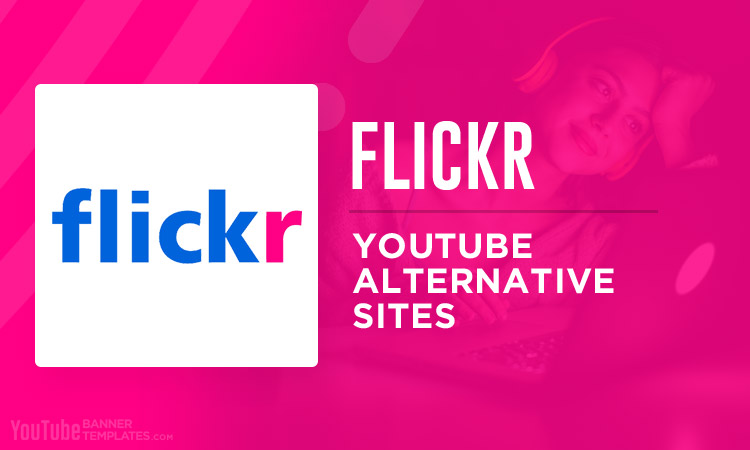 It is really surprising, but yes! Flickr also allows you to upload some good quality of videos and other related stuff, obviously with some limitations of time while posting the video. In simpler words, this website puts up a barrier of 90 seconds time limit for the users, when it comes to uploading some stuff. If you can ignore this little drawback of the website, then it is for sure, that you will fall in love with the contents uploaded in it. It is, of course, the best alternatives to YouTube.
Snapchat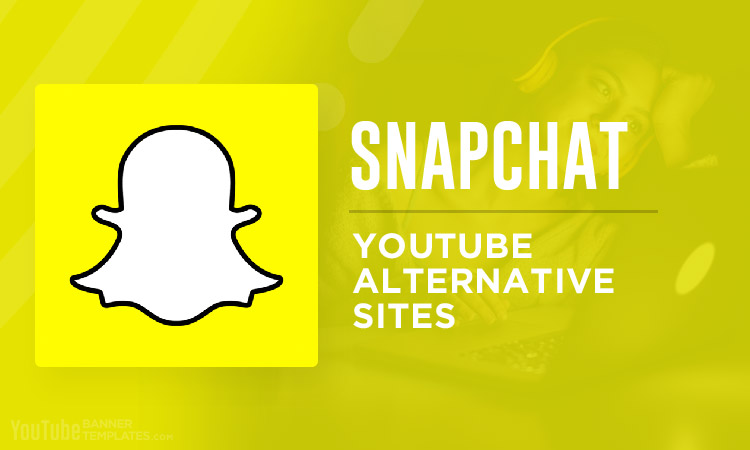 It would not be wrong if we consider Snapchat as one of the popular YouTube alternative app. It is a globally appreciated social application, which apart from promoting chats and text messages, also allows the users to access each other's uploaded videos and other multimedia contents. Through Snapchat, you can create and share some really fun stuff with your friends and families. It consists of different filters, which act as the most fascinating part of this application. It has attracted a plethora of audience, who enjoys this fascinating social platform.
TikTok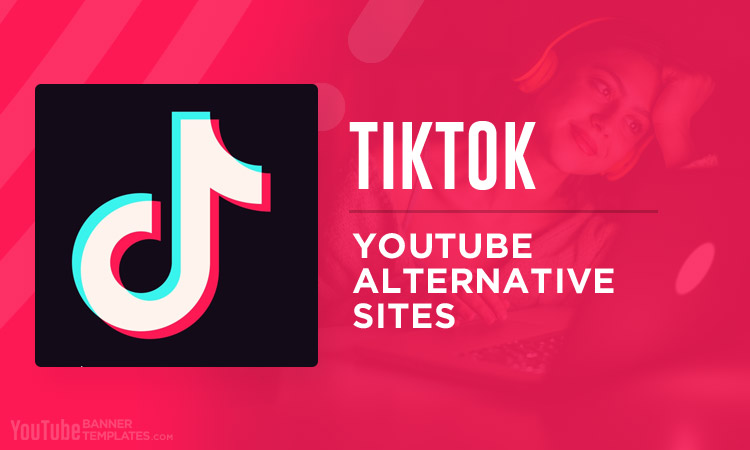 TikTok is one of the most used and enjoyed media video platforms. Quite recently, it gained a drastic and sudden hype in its user base. It is basically a platform that allows you to make short videos content related to lip-sync, short musical videos, funny videos and many more interesting kinds of stuff. This is an application, that can be a tough competition for YouTube because people are loving and enjoying this more than any other video platforms. People create, share and enjoy different and unique contents.
IGTV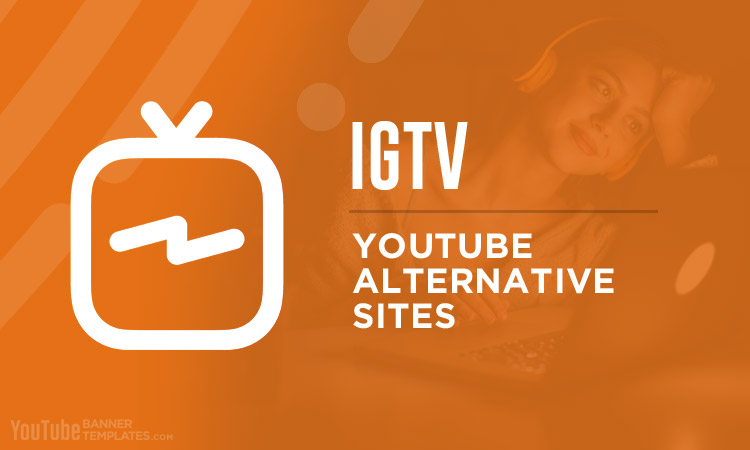 It was a huge surprise for everyone when Instagram launched its official and solo streaming platform, IGTV. It is highly appreciated and enjoys a worldwide fanbase. People have literally, forgotten the YouTube videos and other YouTube content, as they find the IGTV to be easily accessible. You may access the videos, whenever you feel like. It is easily available to everyone who is currently using the Instagram application. We can experience some really nice and imaginative video content on this social platform. It includes all sorts of videos. From comedy to drama, from action to romance, all sorts of short videos are available for the users.
MySpace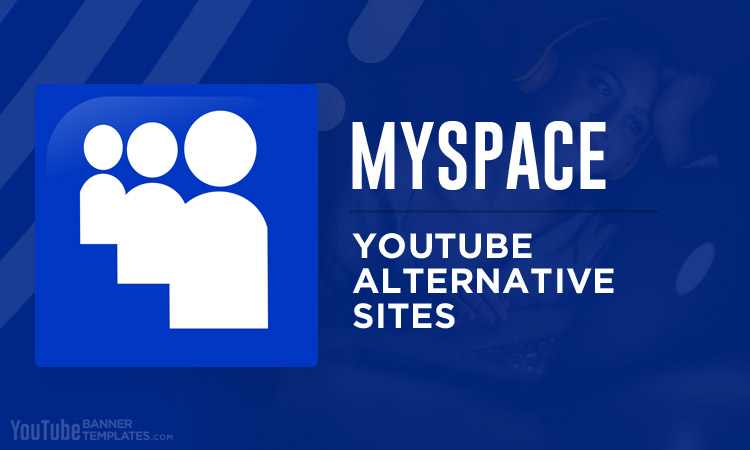 MySpace is one of the best social networking websites. YouTube has got some serious competition. It is an American website, created to bring joy and happiness in its user's life, by allowing them to share videos, photos, documents, and other kinds of stuff. It is one of the most appreciated social networking websites. The best part about this application is, it does not limit you with time bounds of uploading the video content. The shared content gets a lot of love and appreciation from all the other users and viewers of all sets of demographics.
D.Tube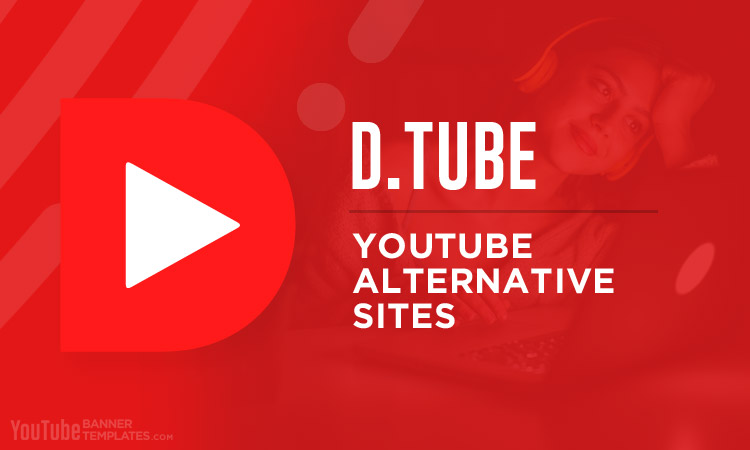 D.Tube is basically a decentralized platform, which comes along with the feature of Blockchain. The good news is, it can be referred to as one of the best websites like YouTube because it has got a somewhat, similar interface to YouTube. It is an ads-free website that provides viewers with great pleasure of watching uninterrupted unique content.
DropShots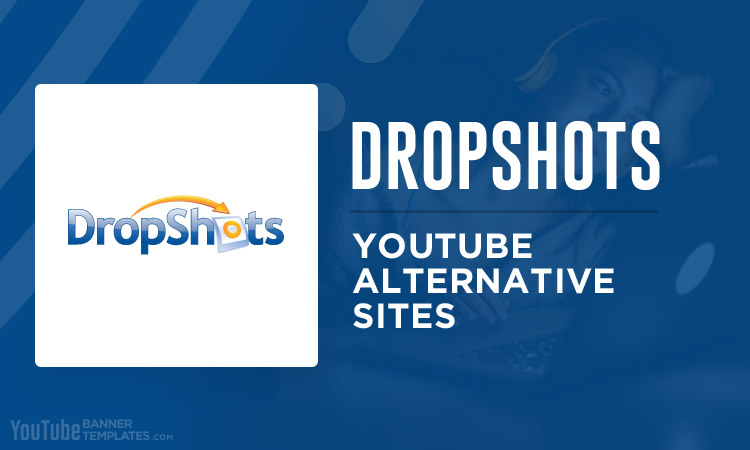 DropShots provides you the best experience of sharing online videos with your loved ones. You can share all sorts of content through this website, which is completely secured and safe. You need not worry about privacy terms. This can be one of the best YouTube alternatives. You can also easily edit your content if you are uploading it through this website.
Who is YouTube's biggest competitor?
YouTube is a very user-friendly video platform and second-largest search engine in the world after Google. But that does not mean that other video sharing sites have not been gaining traction either – a number of them are gaining a lot of popularity and are proving to be worthy YouTube competitors in a variety of ways.
Some final words
YouTube offers a nice variety of contents. But people are craving for something new and unique. They are looking forward too many YouTube alternatives. We have discussed some of the best alternatives to YouTube, now it is completely upto your choice, which video streaming platform you want to experience first! Go grab your seats and enjoy it!