Most of us watch YouTube videos on daily basis for entertainment, education, tip and trick etc. but there are a lot of incredible YouTube statistics and facts you don't know.
I love numbers and statistics, so if you are like me, and want to know some interesting figures that will help you to develop a successful video marketing strategies for your channel or business then you are on the right webpage.
Let's explore…
YouTube by Numbers – Statistics, Demographics and Facts 2020
YouTube stats listed here helps you to understand about YouTube audience around the world.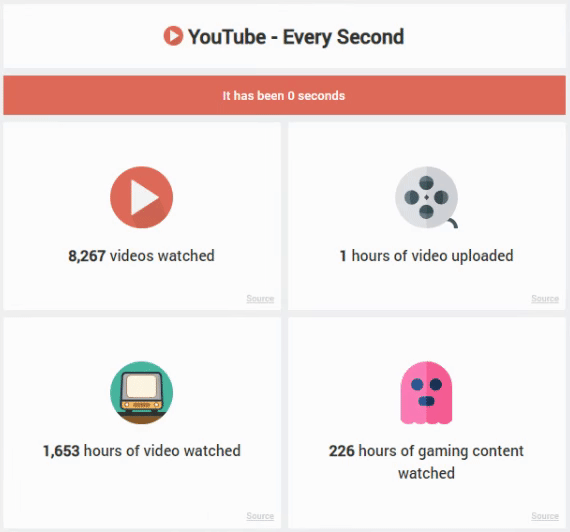 YouTube Statistics 2020
YouTube Demographics (United States)
YouTube user demographics shows U.S. based audience stats which is growing faster year-by-year. According to the survey by Pew Research Center 51% people watch YouTube videos on daily basis. Below are the some interesting numbers of USA audience.
General YouTube Facts and Stats
YouTube User Statistics
People from all over the world know that YouTube is #1 video sharing site. However, YouTube competitors also have strong base of audience and popularity on the web. Here is the list of 17 YouTube alternatives.
YouTube Advertising Statistics
The largest market of YouTube is the United States and there is no surprise that YouTube is extremely powerful video-sharing platform among the marketers. If you are a marketer or advertiser and planning to run ads on YouTube platform you need to know these numbers.
Final words
Starting a YouTube channel is just like building your own business. Above, we looked at YouTube stats, demographics and some interesting facts that will helps you understand about YouTube audience around the world and start a new channel.
The above statistics last updated on 30 Oct. 2020.